Role: ✔ Accountant, ✔ Admin, ✔ Team Manager, ✔ Bookkeeper, ✖ Employee
This article will serve as a guide on how to pay bills in USD to the United States of America. There have been updates to the requirements needed to make payments using USD to the United States be it for single bill payment or bulk bill payment. We have added all the relevant fields required to make the payment, which include:
Recipient Address         

Payment Purpose
How to Pay an Invoice
1. On your Spenmo Dashboard, click the 'Bill Payments' tab in the navigation bar.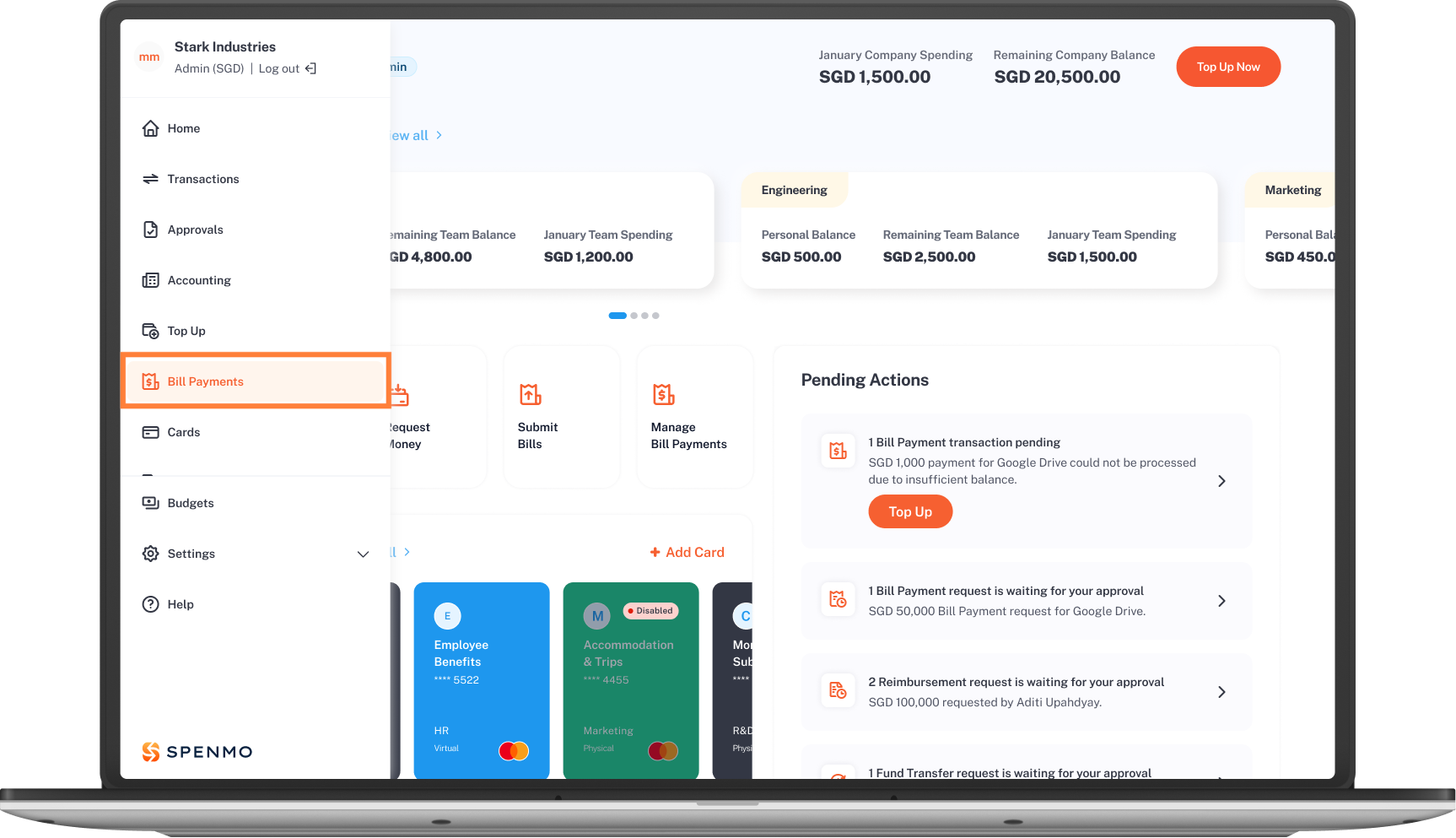 2. On the Bill page, click 'Attach invoice(s)' to upload your invoice file or drag and drop your file(s) over here. We accept JPG, PNG, PDF format for the invoice.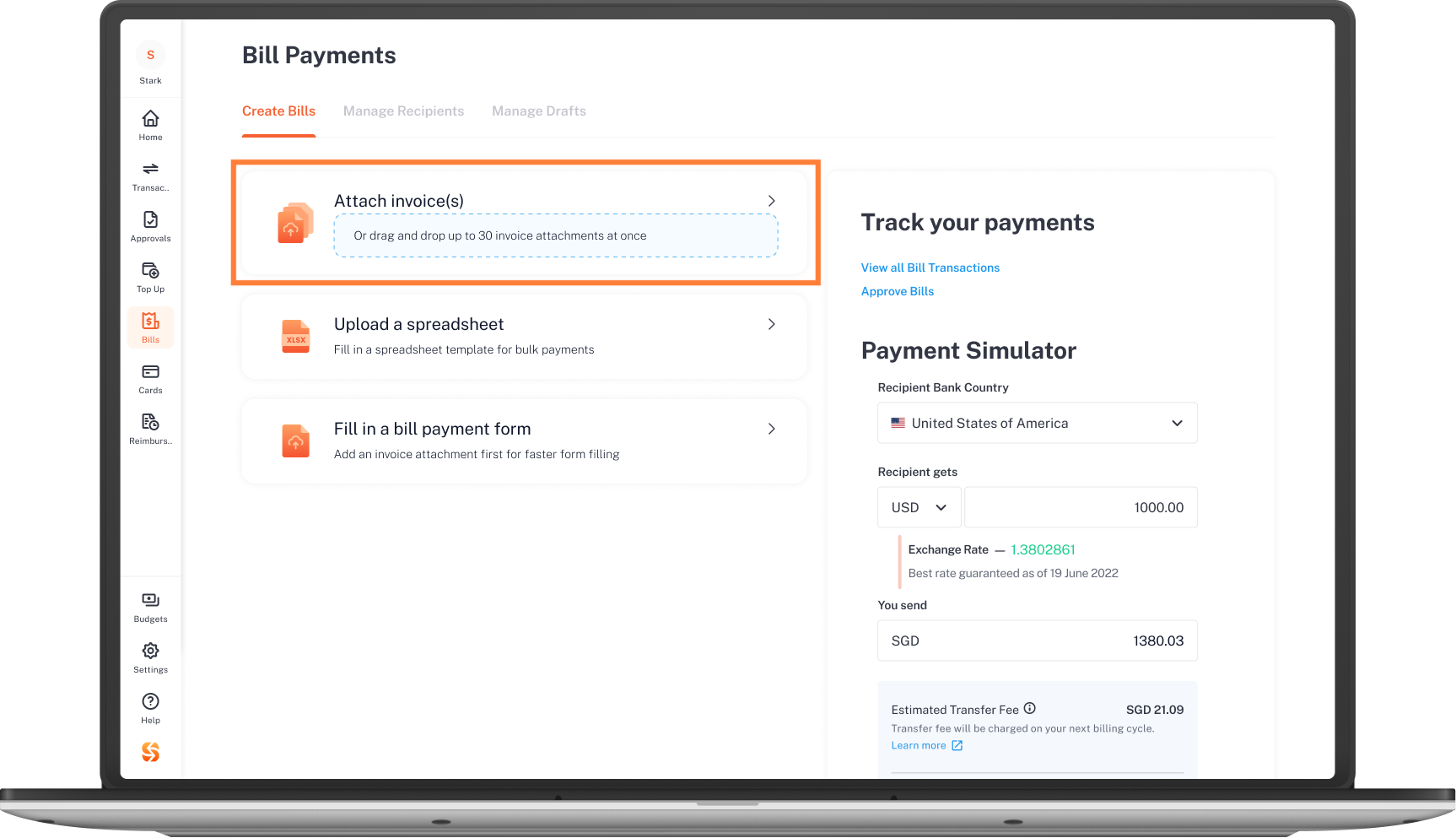 3. Spenmo will automatically extract payment details from the uploaded invoice whenever available. Fill in the empty fields if there is any. You can also manually choose the Recipient Bank and fill in the Recipient Bank Account Number.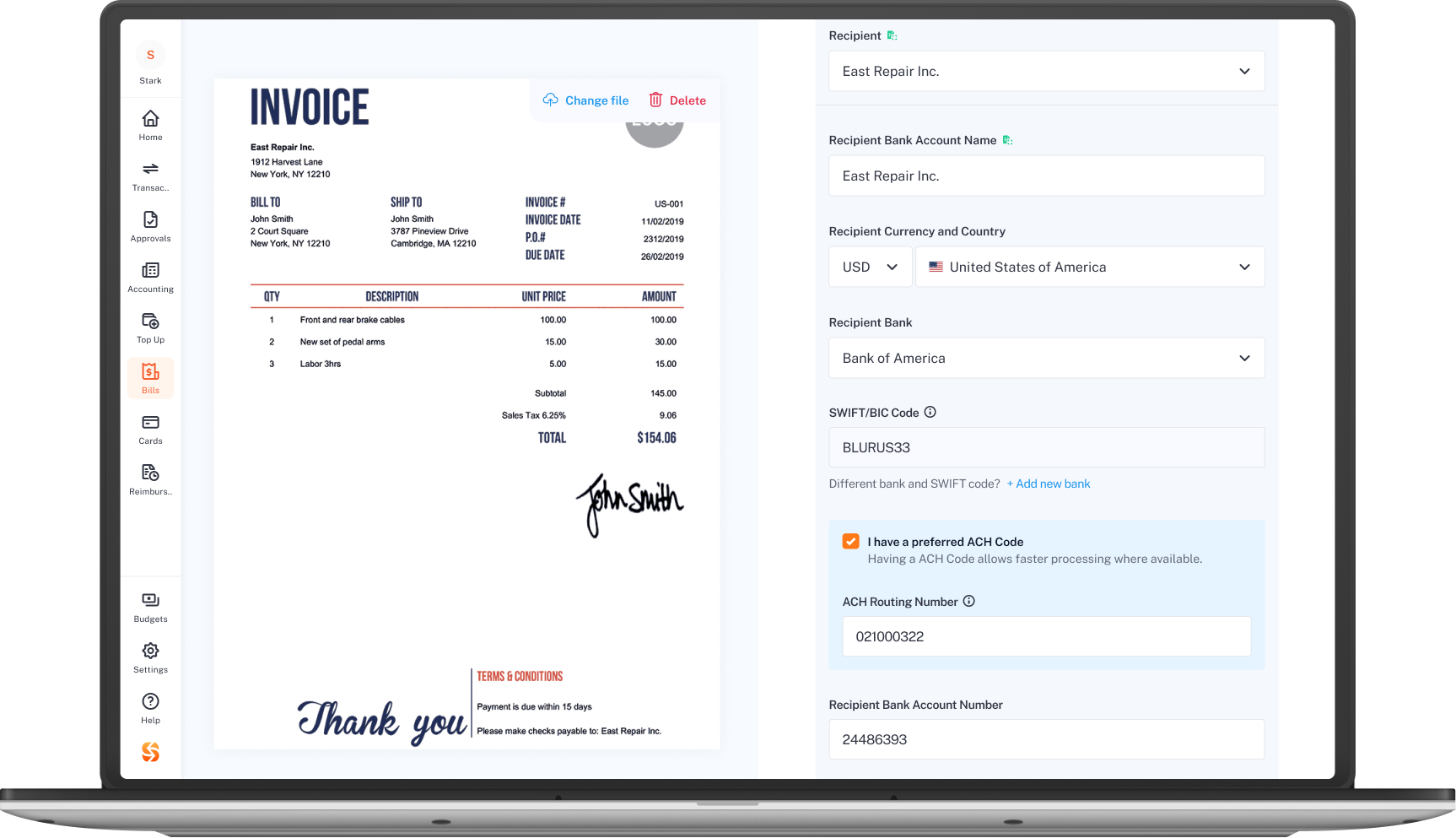 4. If you are manually filling in the fields, choose a Bank Identifier Type and fill in ACH Routing Number. Continue to fill in Recipient Address and Payment Purpose that are mandatory fields for payments made to the United States in USD.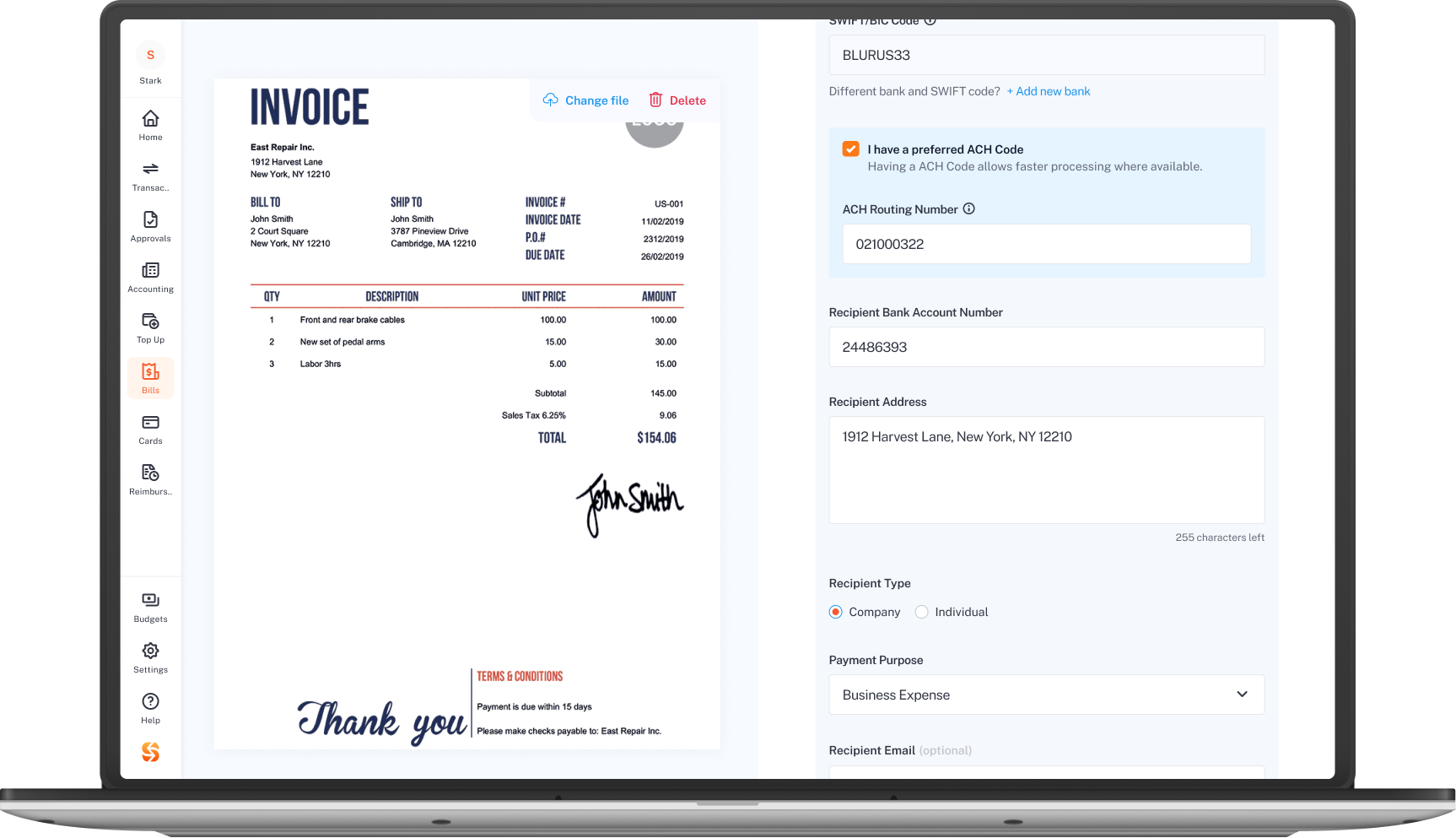 5. Fill in the rest of the fields. Click 'Preview Bill' to view the summary of the bill before submitting it for approval.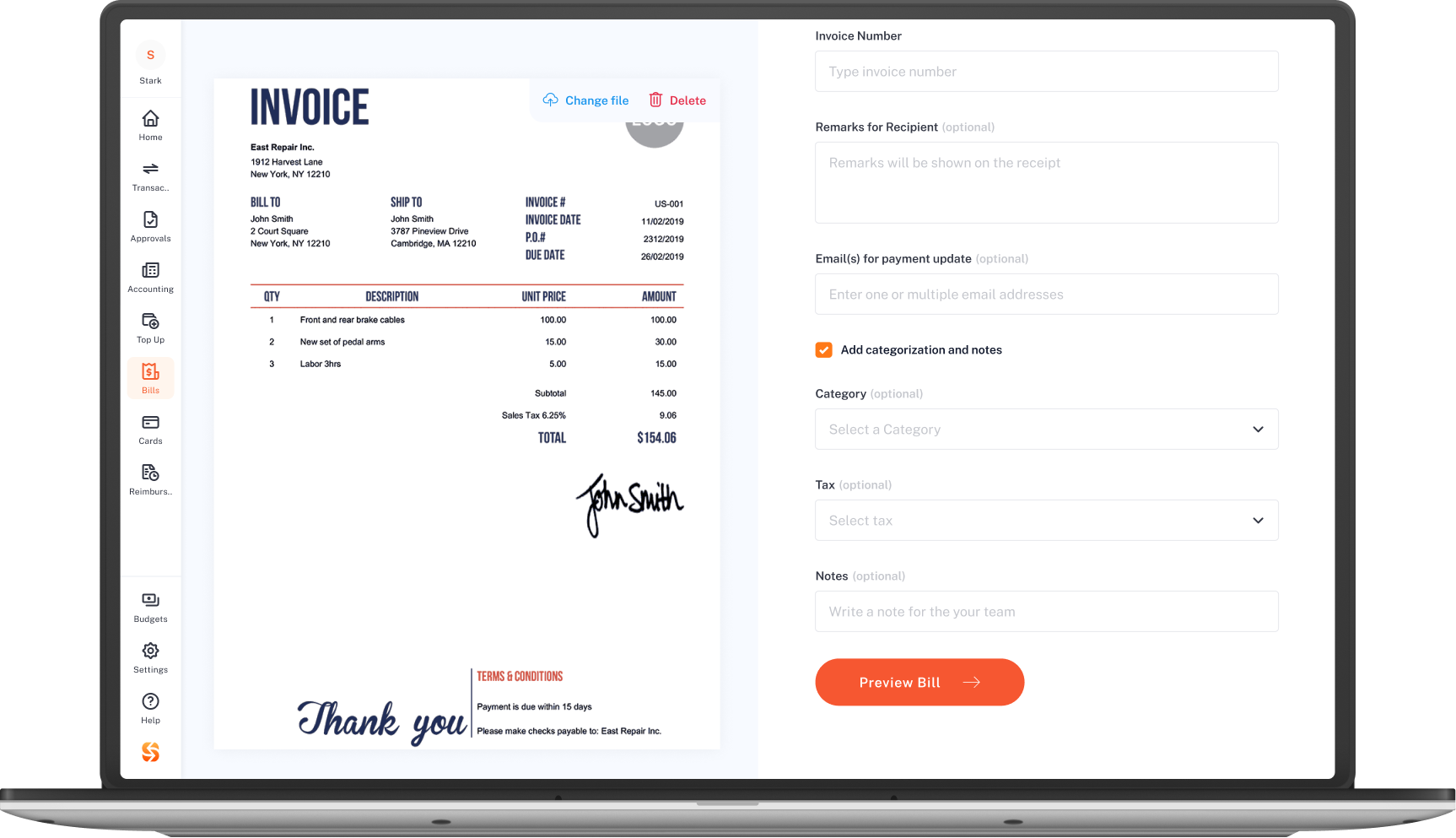 How to Pay Multiple Bills 
1. On your Spenmo Dashboard, click the 'Bill Payments' in the navigation bar.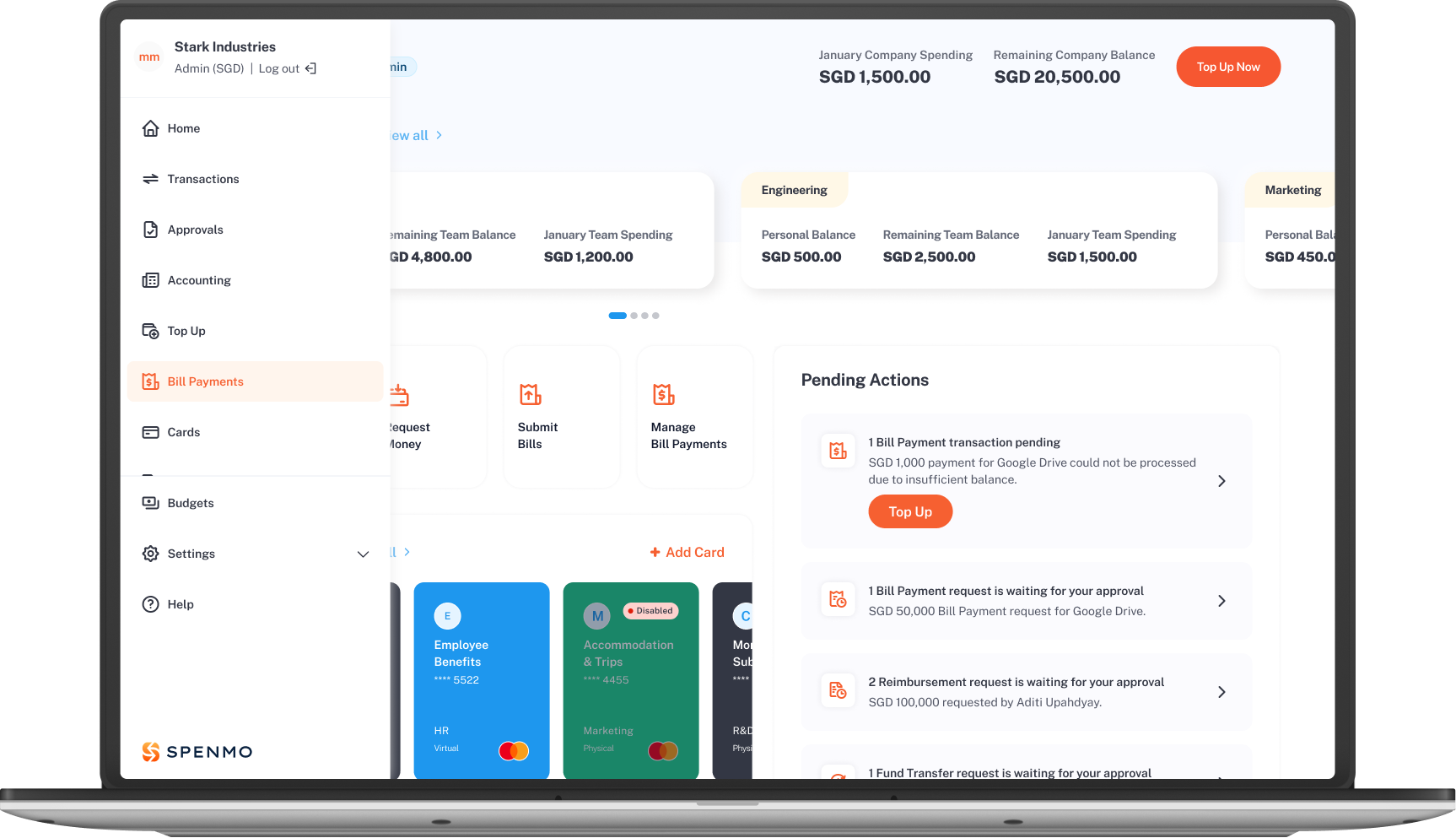 2. On the Bill Payments page, click 'Upload a spreadsheet'.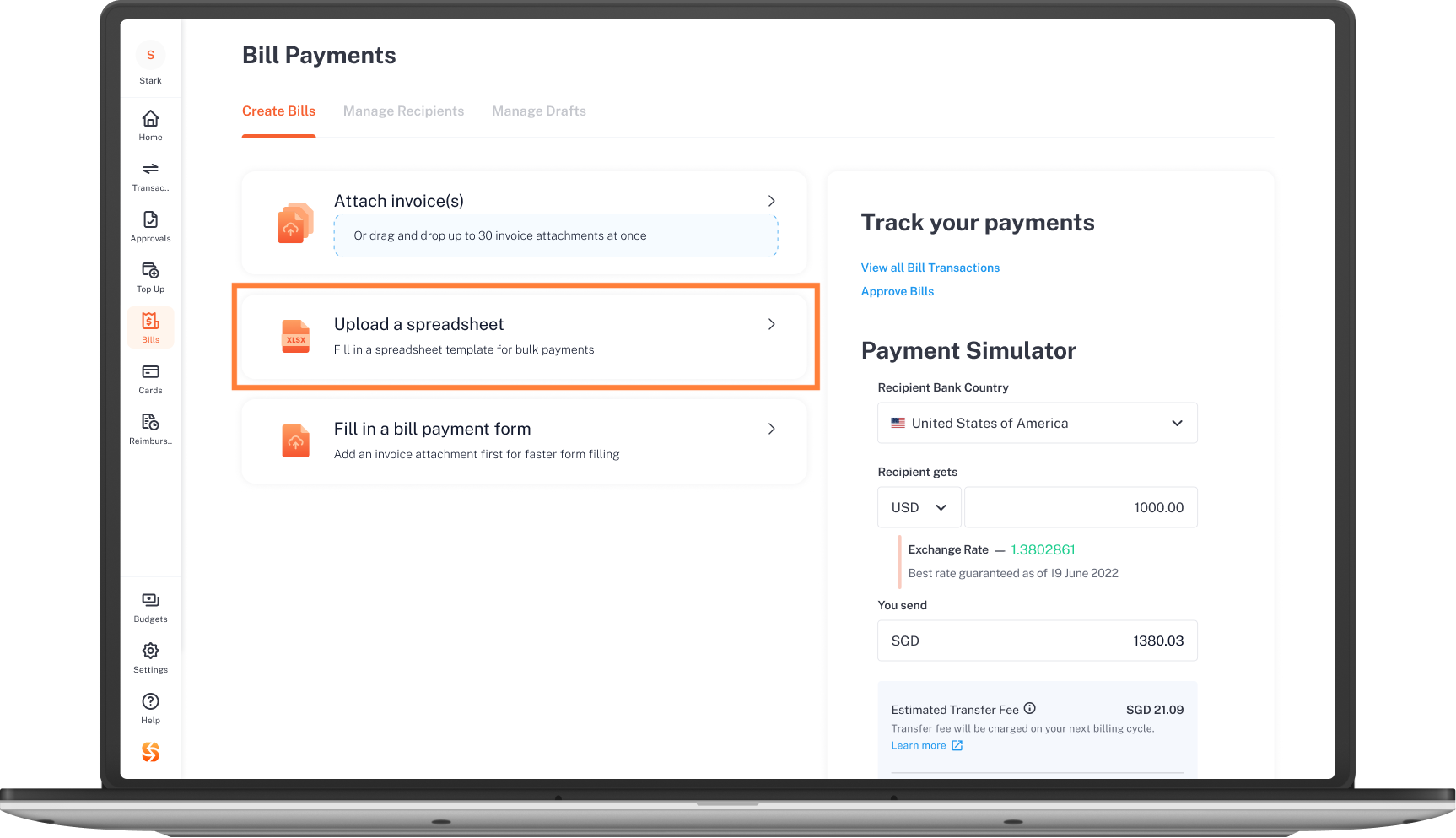 3. Select the Wallet for payment from the drop down menu.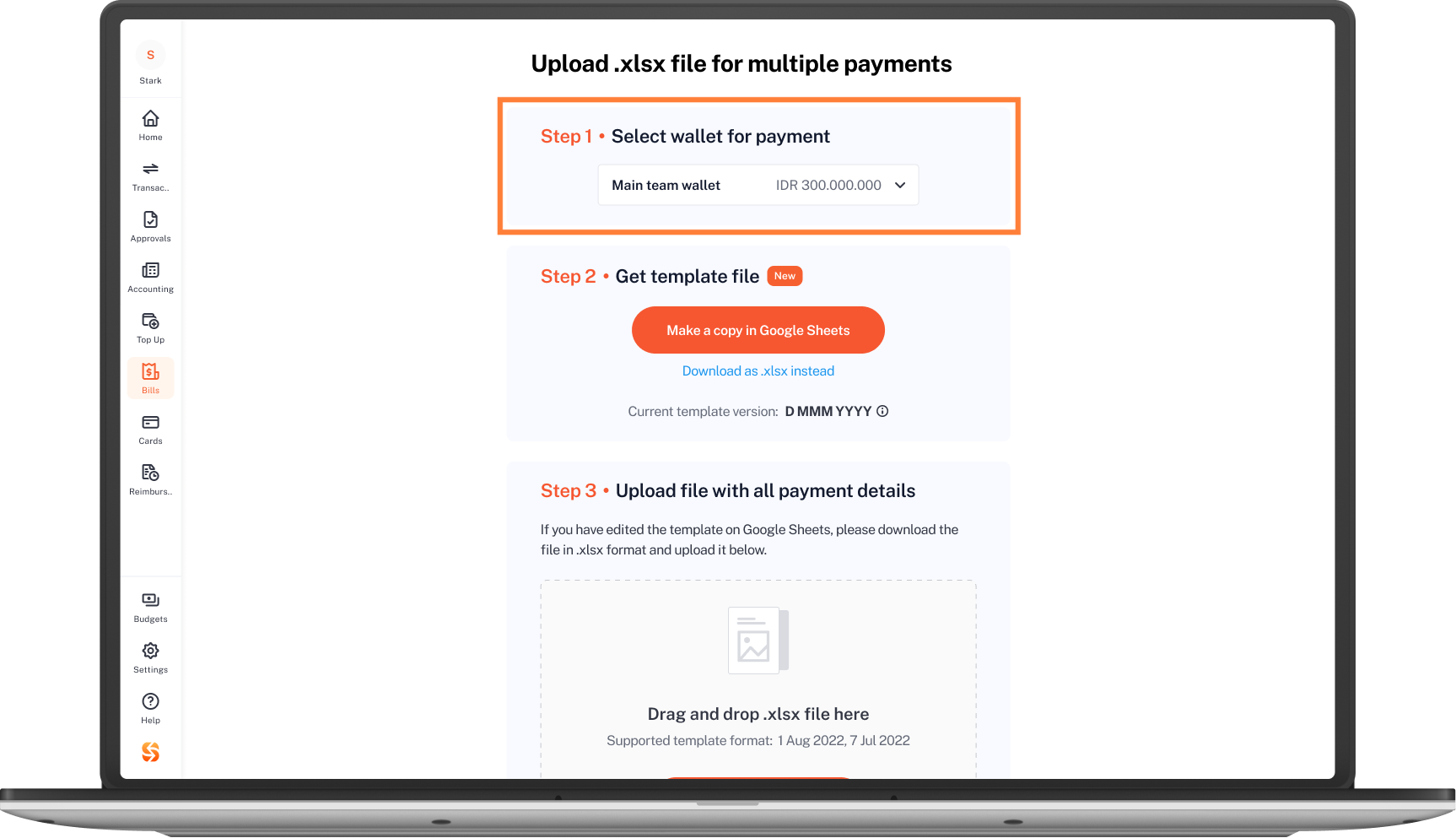 4. Get the template file in .xlsx format or make a copy on Google Sheet and fill in the fields accordingly. The template has been updated to include the required fields for payments in USD to the United States.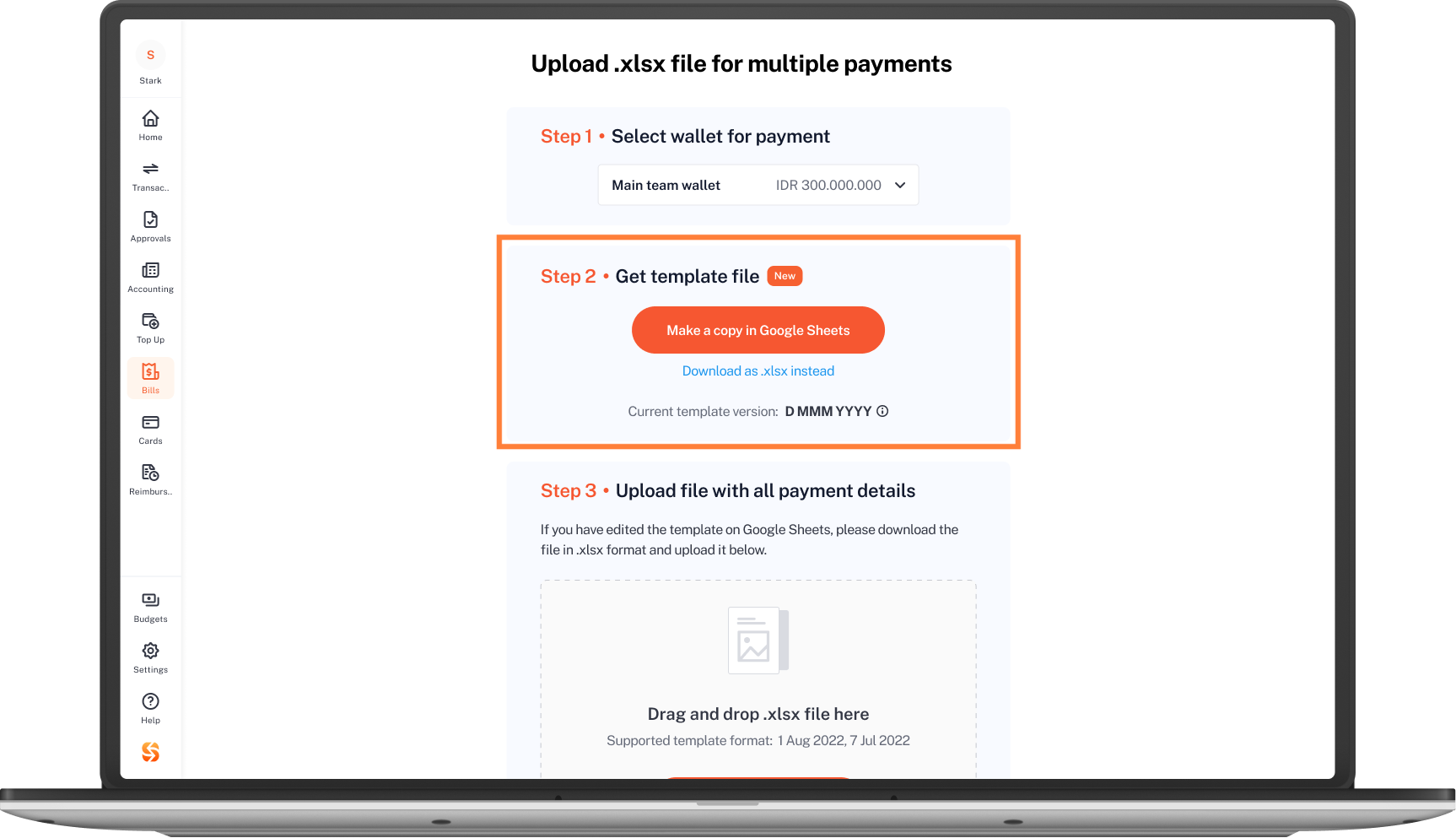 5. Upload the template which has been filled in by clicking on 'Browse Files' or drag and drop the file over.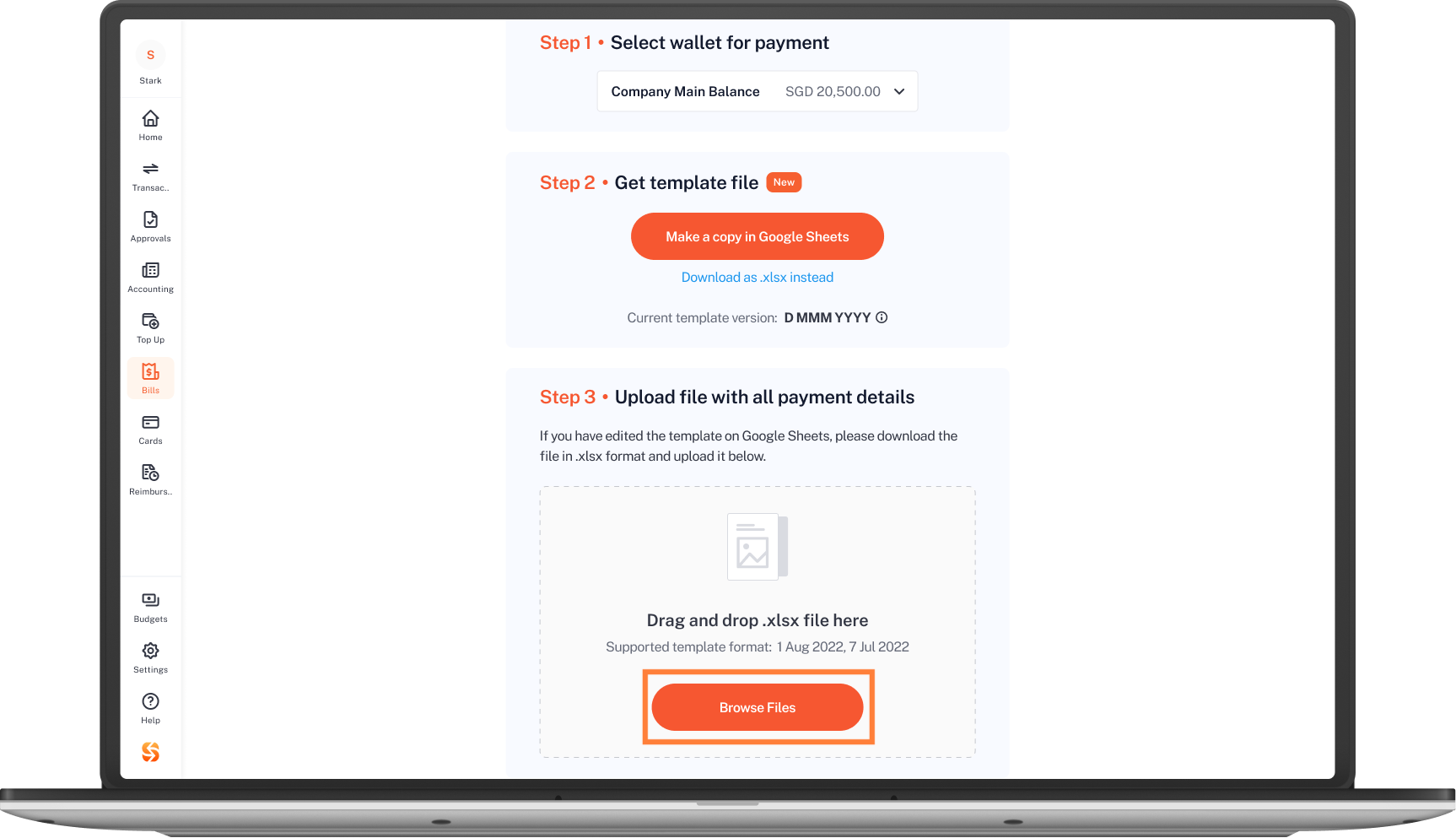 6. Once the file is uploaded, you will be taken to the File Preview screen. Click on 'Submit for Approval' to finish.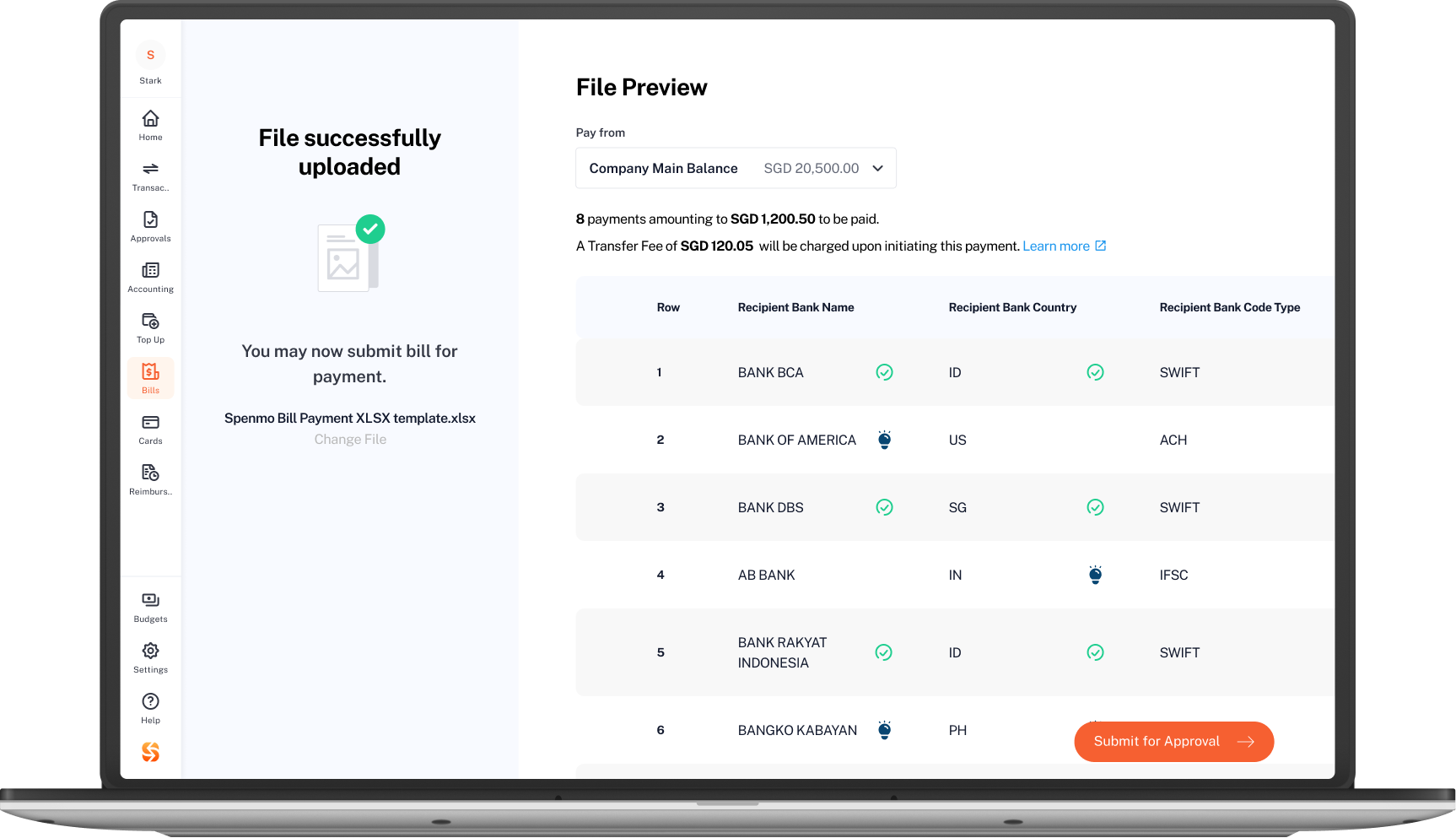 Please fill in this form for any additional assistance required.