Role: ✔ Admin, ✔Accountant, ✖ Team Manager, ✖ Employee, ✖ Bookkeeper
As an admin and accountant, you can activate your wallet to add a new card. To do so, please follow the steps below.
1. Log into your Spenmo account and click on 'Activate Now' at the My Cards section on the homepage.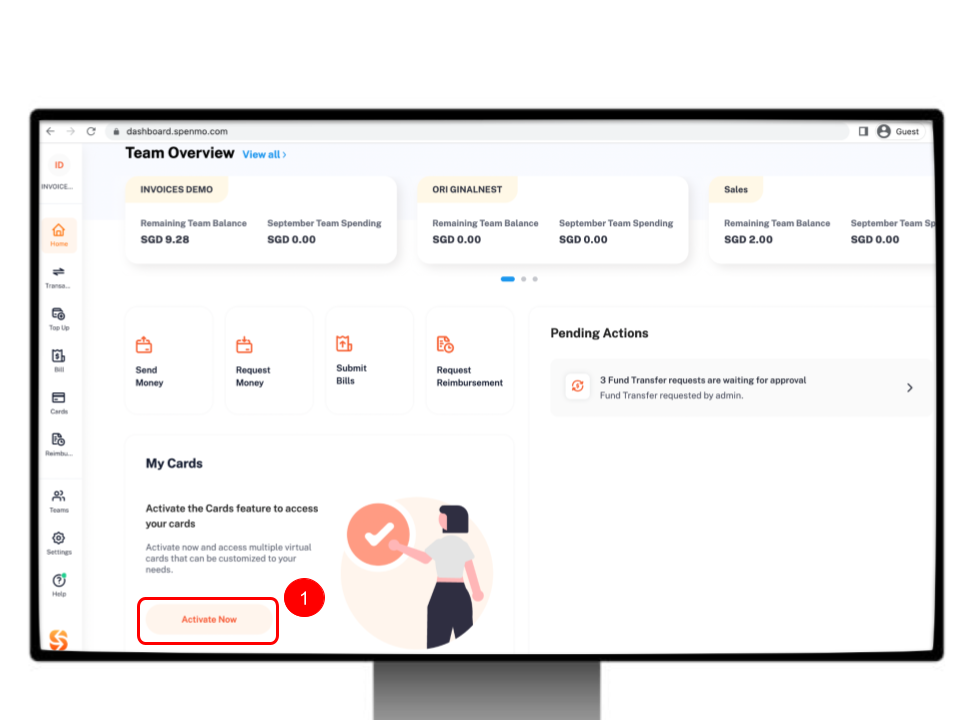 2. Fill in the field with your profile data and click on 'Update Profile'.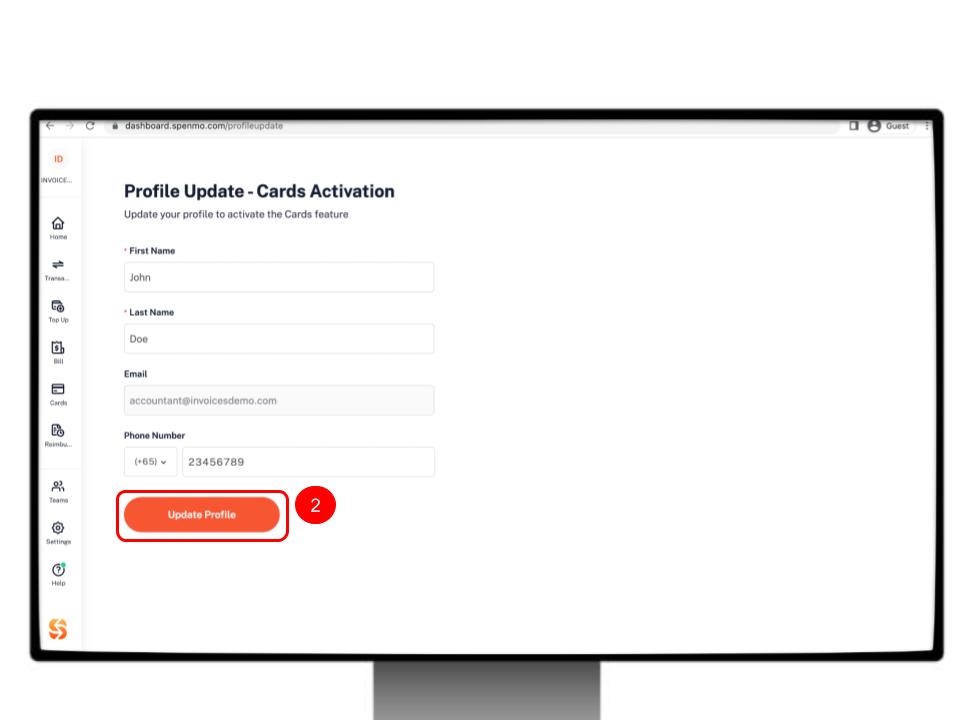 3. Once it's successful, you will be directed to the page which informs you that your Cards feature is activated. You can proceed by clicking on 'View Cards Now' to create your new card.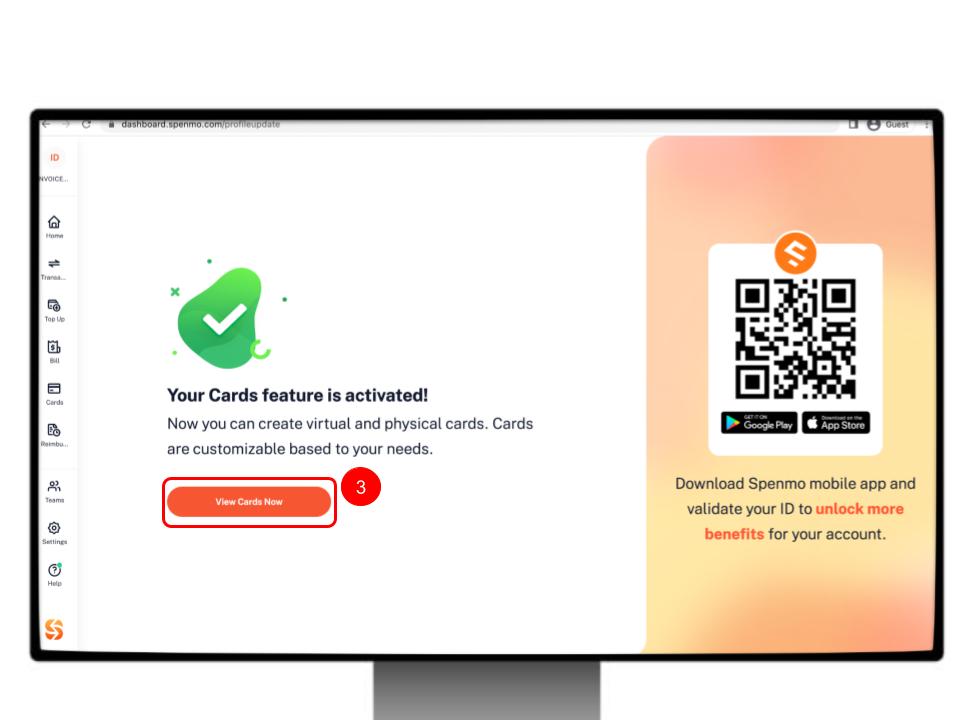 4. You can also see in the My Card section on the homepage that you'll be able to create new cards.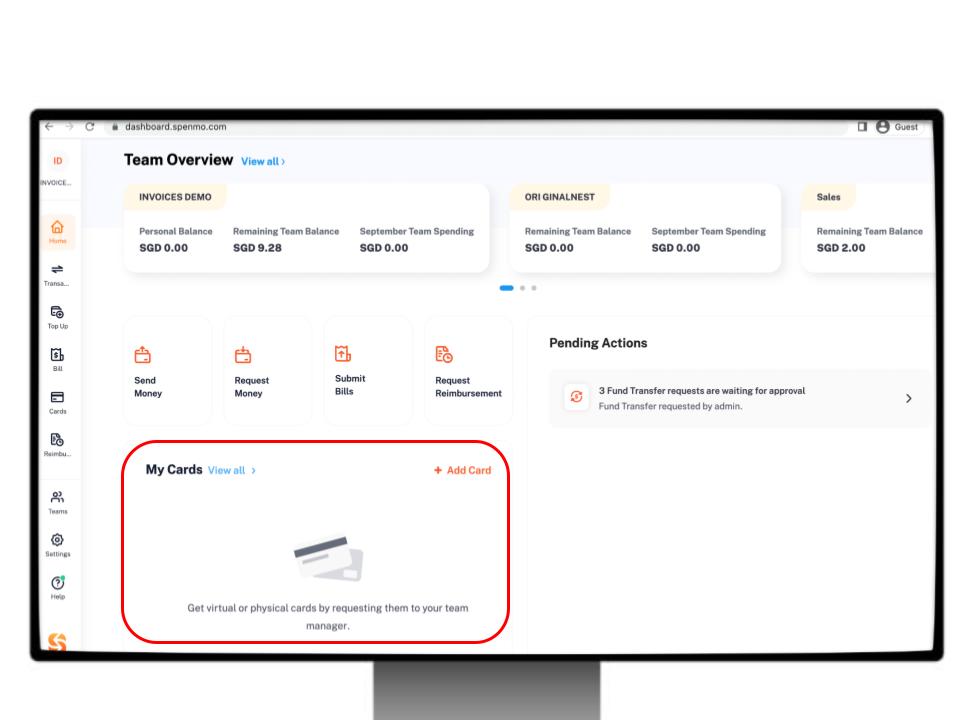 Please fill in this form for any additional assistance required.