Role: ✔ Admin, ✔ Team Manager, ✖ Employee
With this feature, you will be able to move the team member to another team. This will be helpful if you have a change in your team member and want to adjust it quickly from your dashboard.
1. After logging in to your Spenmo dashboard, select 'Teams' on the homepage.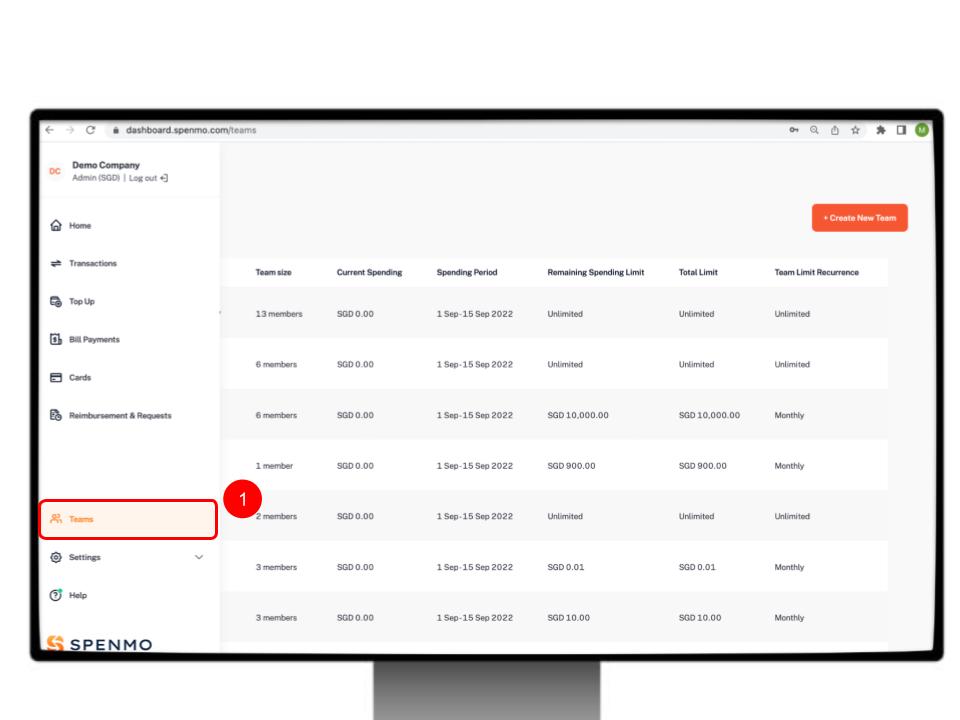 2. Select one team that you want to move the member from it.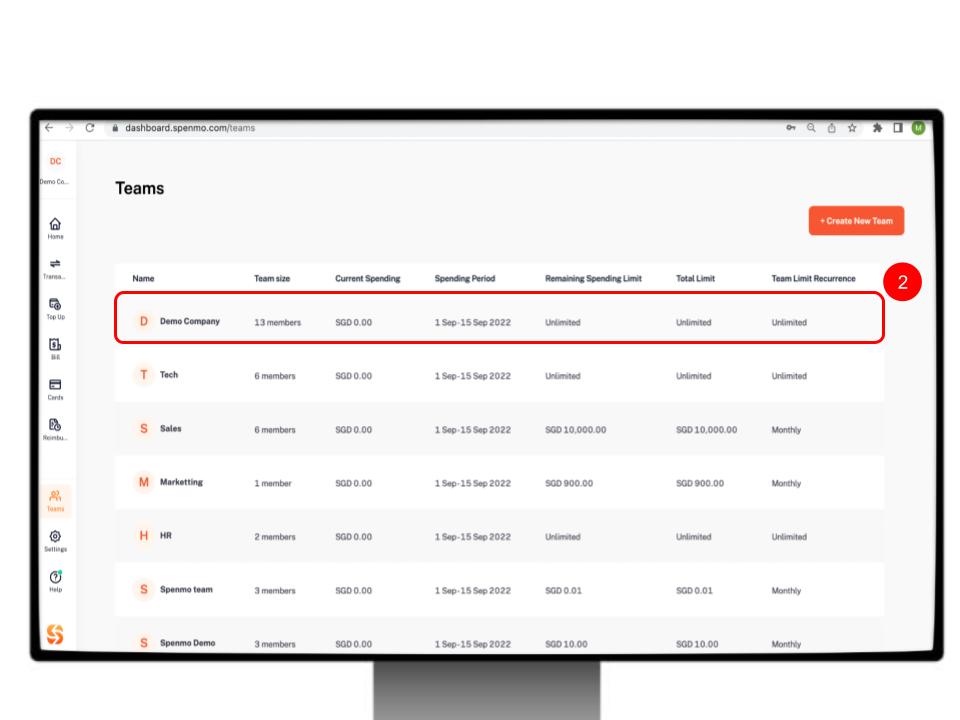 3. Select the member of the team that you want to move to another team. Click on the three dots button and select 'Move to Team'.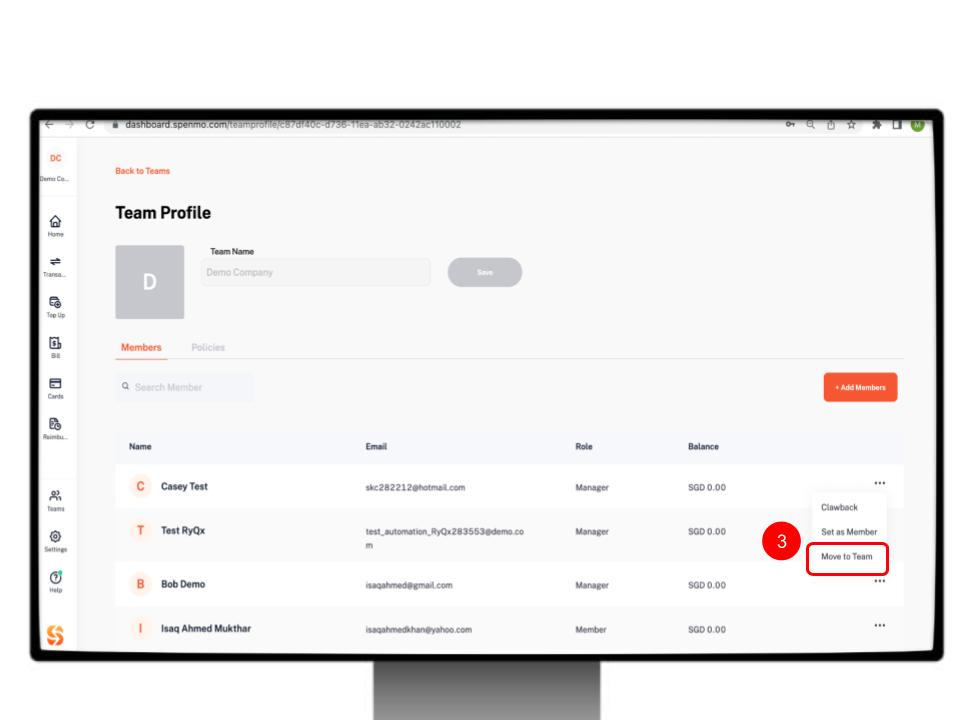 4. On the pop-up screen, you can select a new team for the member. Once you've done, click 'Continue'.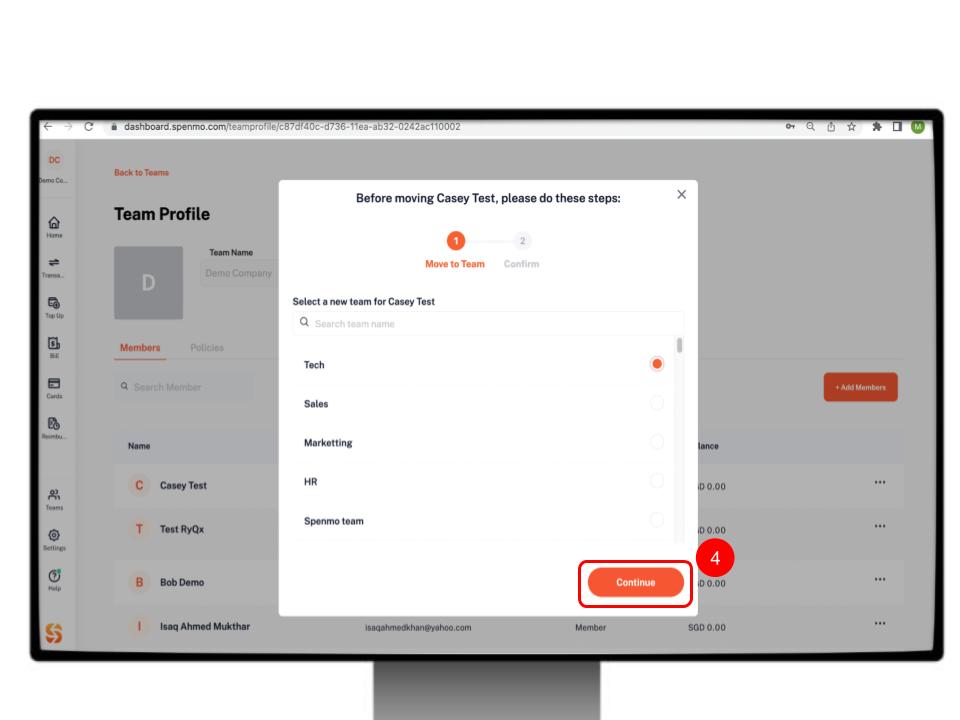 5. In the next step, we will inform you about the impacts that happen after you decide to move this member. If you agree with it, you can type MOVE in the field and click 'Confirm'.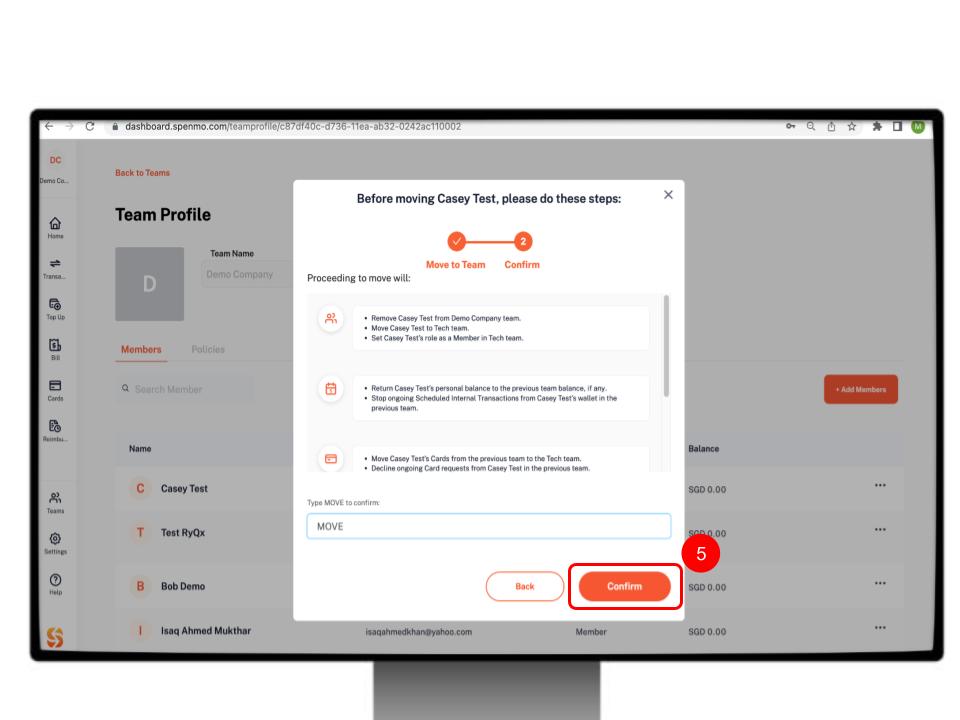 6. The member will be moved automatically to the team you have selected before.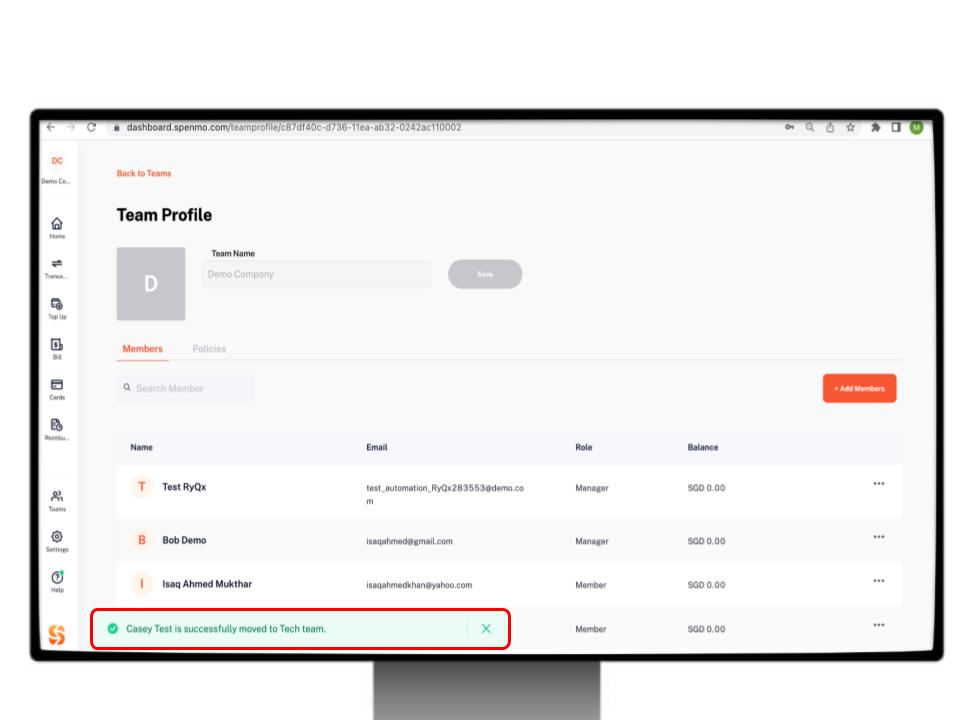 Please fill in this form for any additional assistance required.