Role: ✔ Admin, ✔ Accountant, ✖ Team Manager, ✖ Employee
For maximum control over how transactions flow through Spenmo, we provide transaction policies that can help finance teams control the accounting and reconciliation process.
Please find a guide below on how to set up transaction policies in the Spenmo dashboard and configure transaction policies.
How to Set Up Transaction Policy

Click the

⚙️

'Settings' on the bottom left of your screen and select 'Accounting'.





Scroll down to the Transaction Settings section. To learn more about configuring transaction policies, please find a guide here.





Once you've set up the transaction policies on the Accounting settings page, click 'Save Settings'.




Configure Transaction Policies




You will be able to set transaction policy for each transaction type (e.g. Bills, Cards, Cash Reimbursement, Top Up). Simply select the tab and set the transaction policy in each tab.
Review Transactions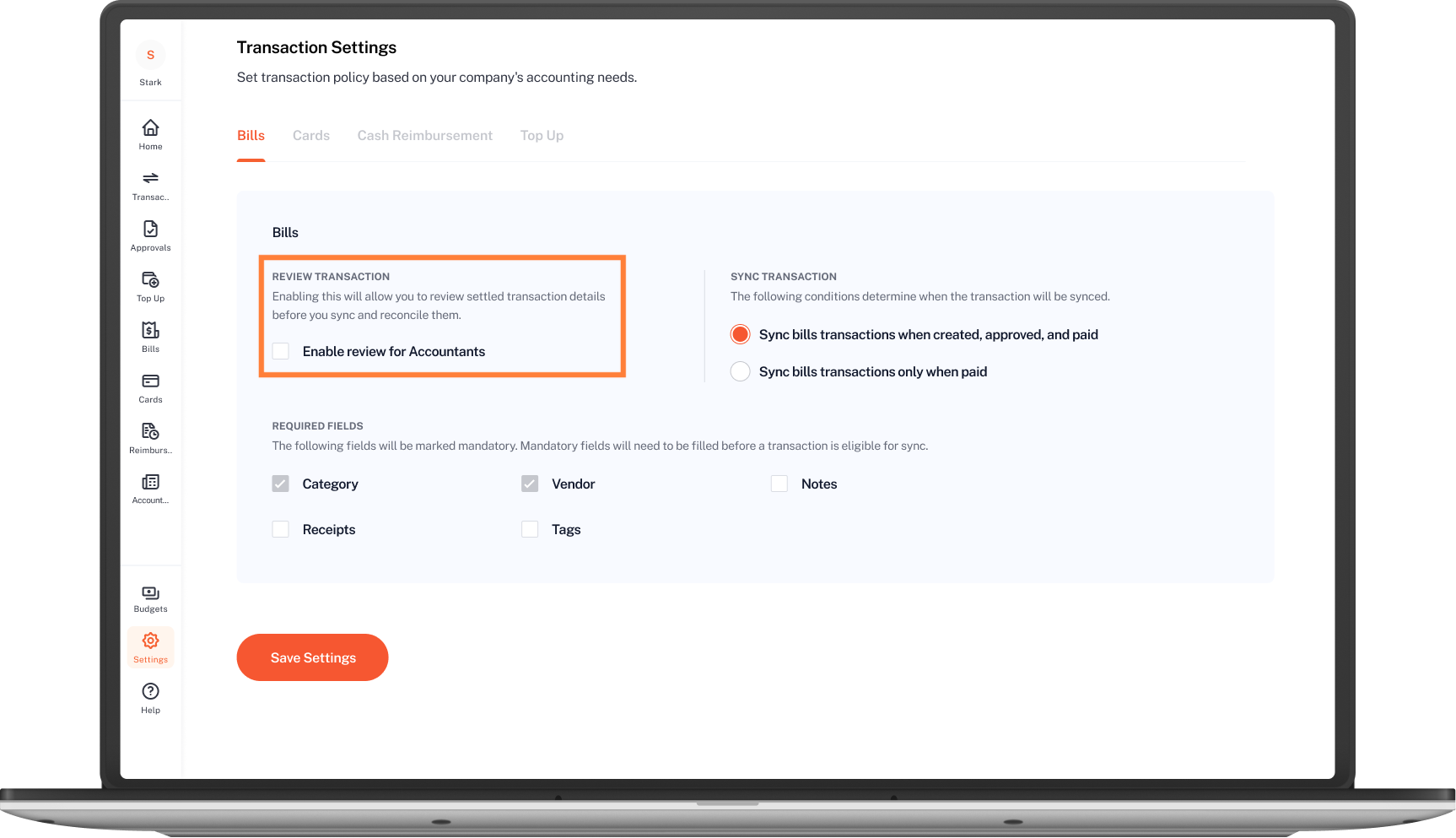 If you want to skip reviewing the transactions after they are settled and the details are complete, you can choose not to enable this feature. Your transaction will be automatically synced (if your Spenmo account is connected to Xero) and marked as completed.
Required Fields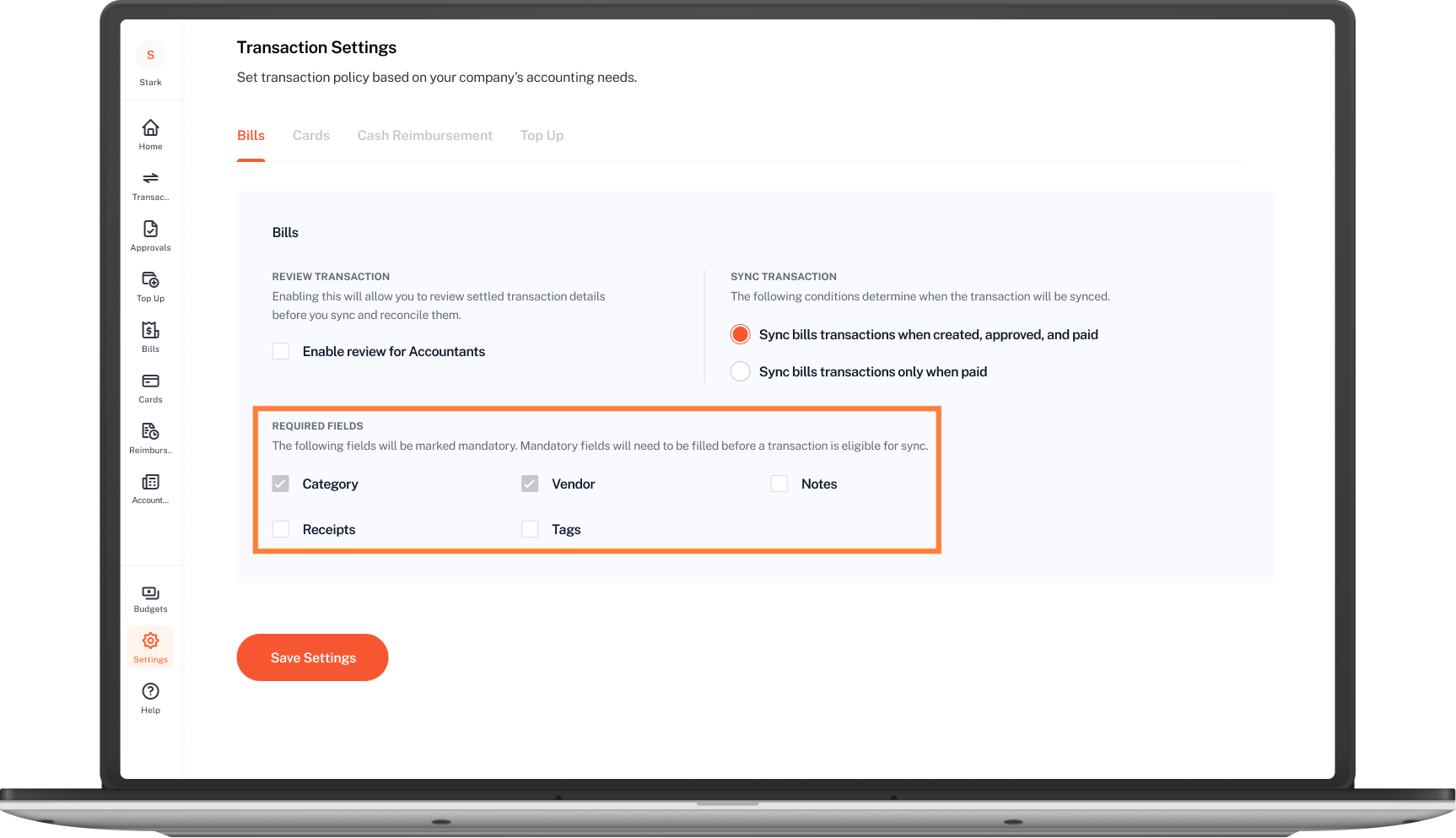 Required fields are only available for Bills, Cards, and Cash Reimbursement transactions.
If you set the fields as required fields, the transaction will have incomplete status on the Accounting page if the required fields are not filled in.
Receipts Reminder




By setting Receipts as required fields, we will automatically send missing attachments or receipts reminder emails to the employees for uploading them in the transaction details.
This email reminder will be sent weekly to the employees.


Click on the video below to learn more!



Please fill in this form for any additional assistance required.