Role: ✔ Admin, ✔ Team Manager, ✔ Accountant, ✖ Employee
1. On the Spenmo dashboard, go to the sidebar and click on the 'Bill Payments' page.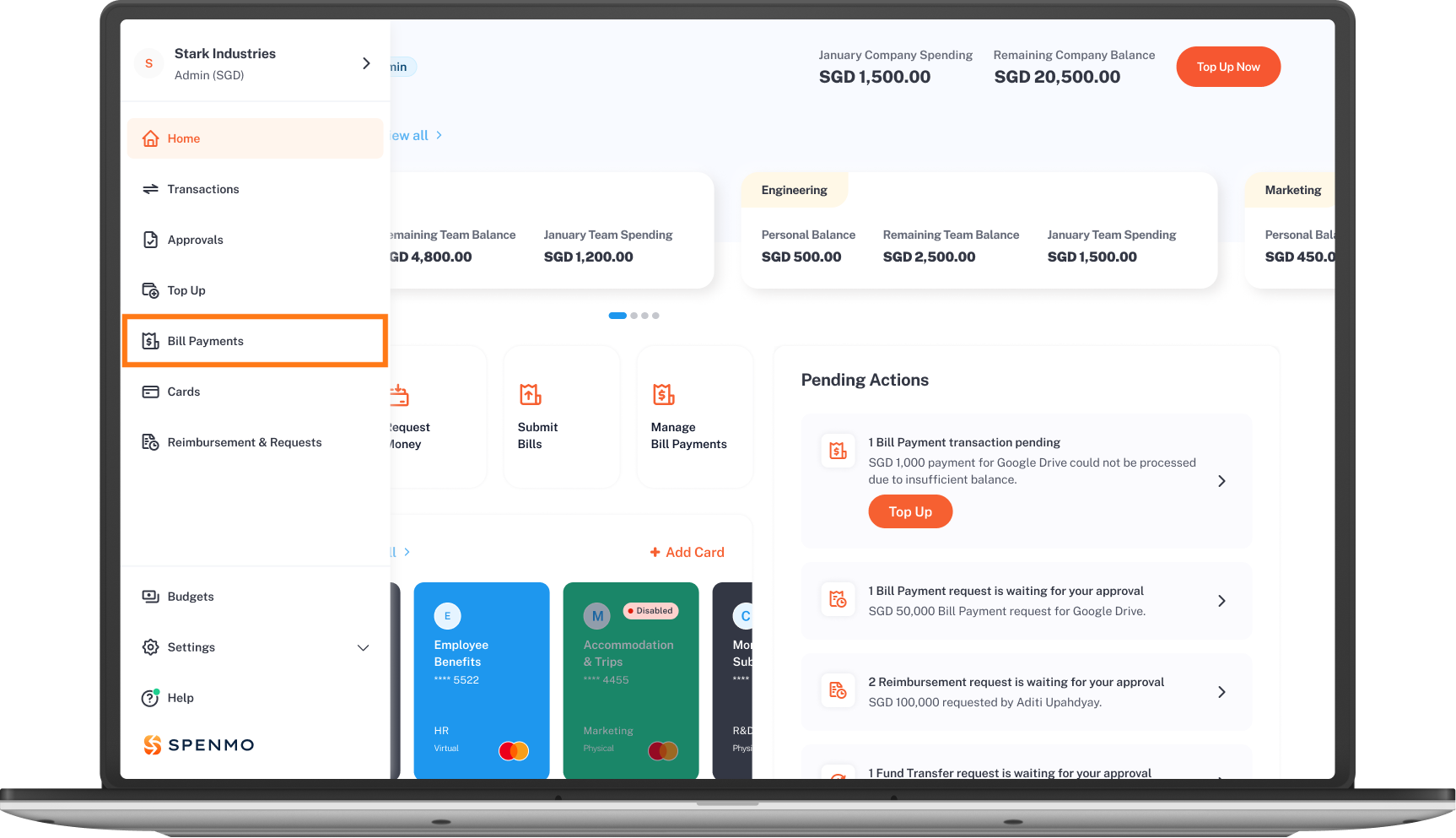 2. Upon clicking on 'Bill Payments', you'll land on the 'Create Bills' tab.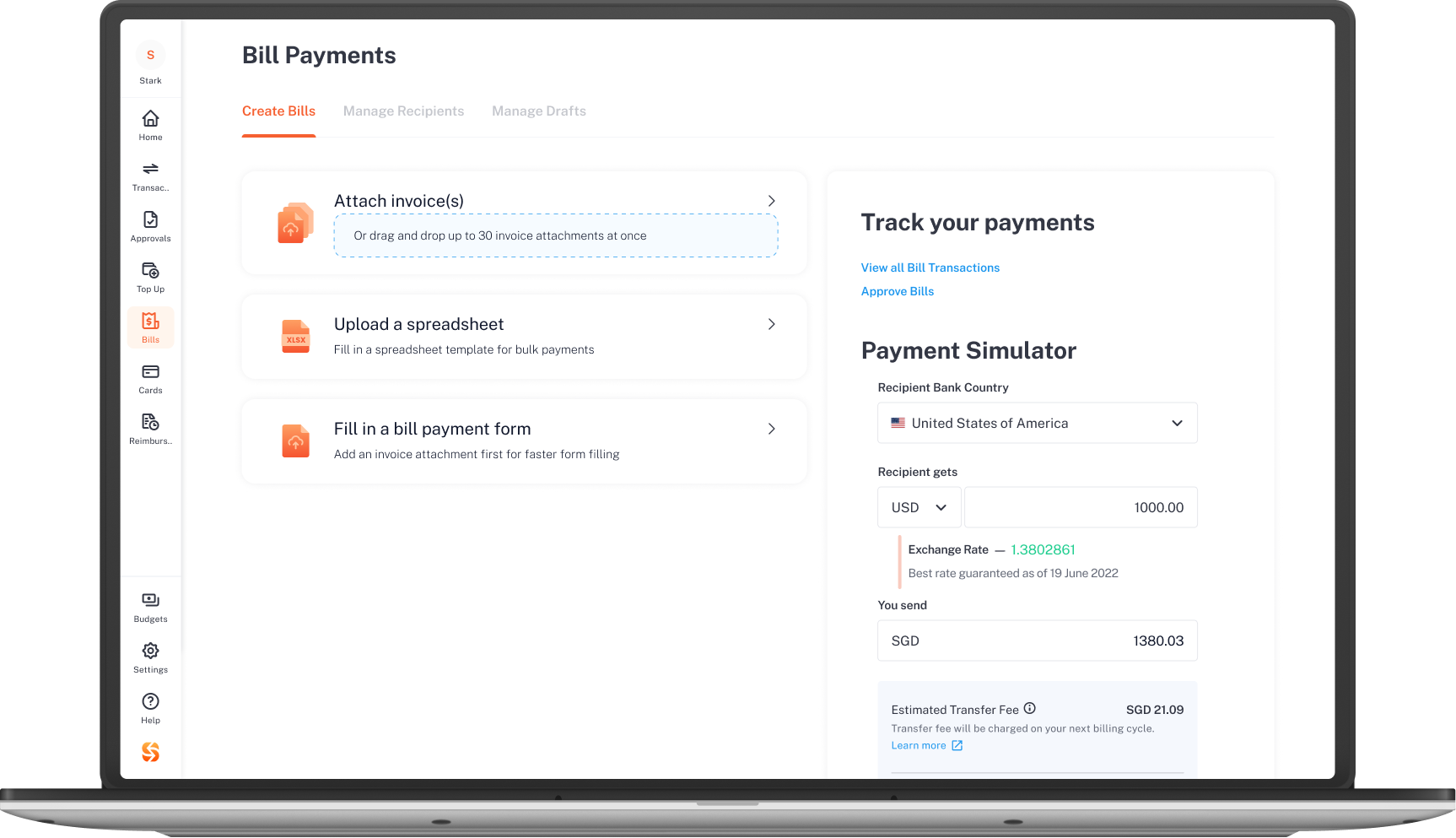 3. Upload your selected invoice(s) by either dragging and dropping the file onto the page, or by clicking "Attach invoice(s)".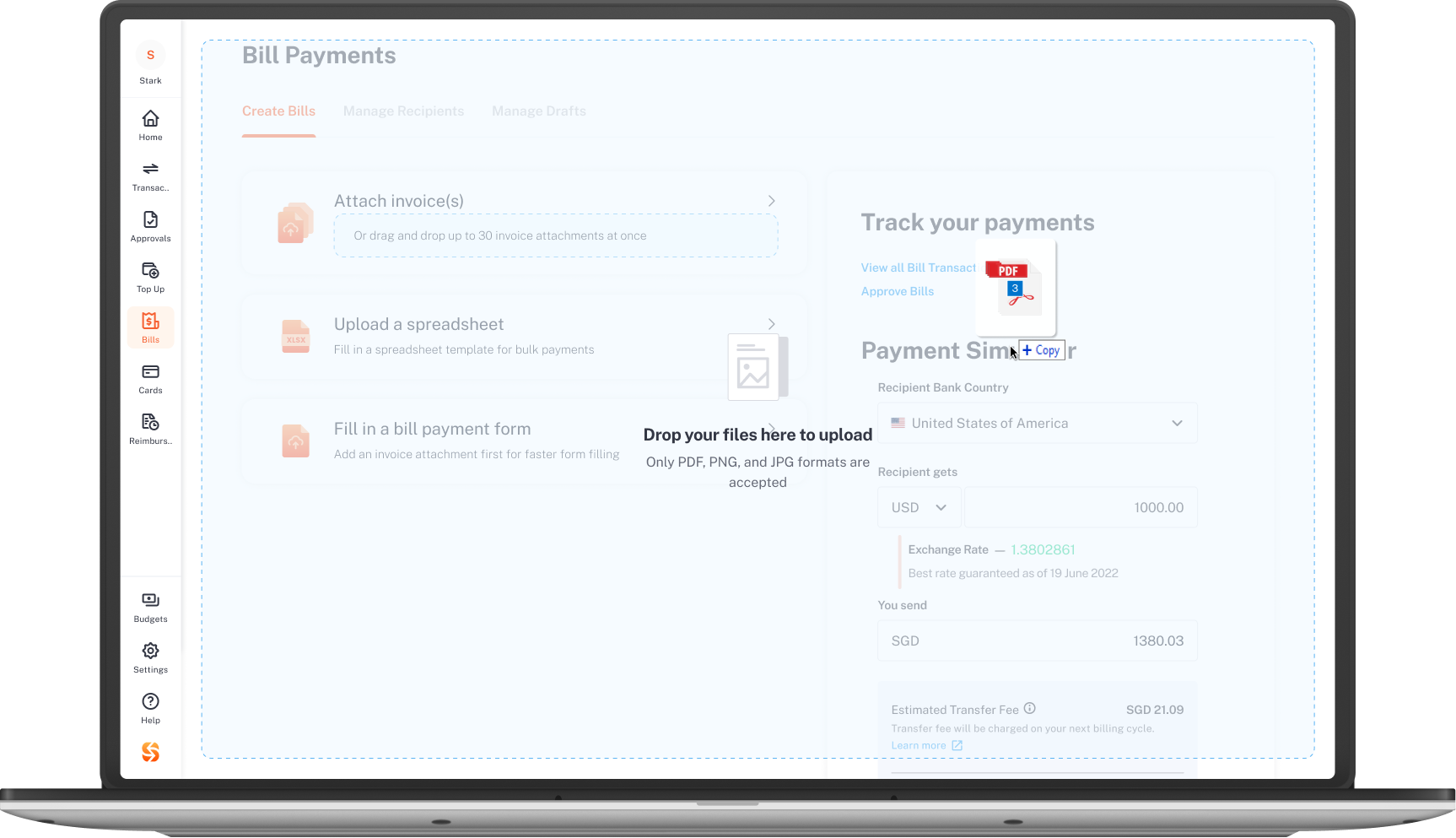 4. Once the invoice is uploaded, you will be brought to the 'Manage Draft' page.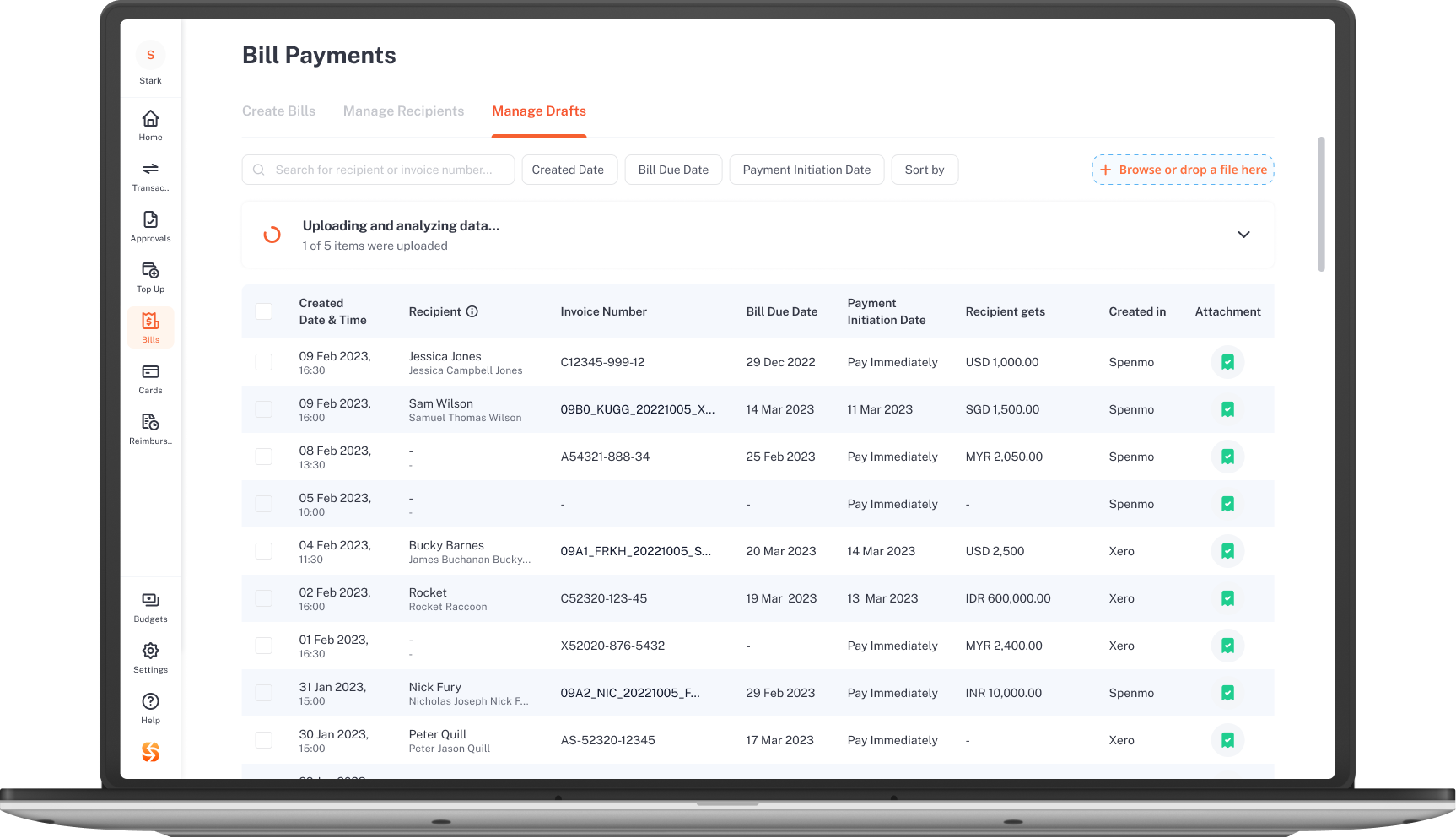 Note: Draft bills can only be viewed by the user who created it.

5. Click on the specific draft to view it. The payment details will be automatically populated by our OCR technology.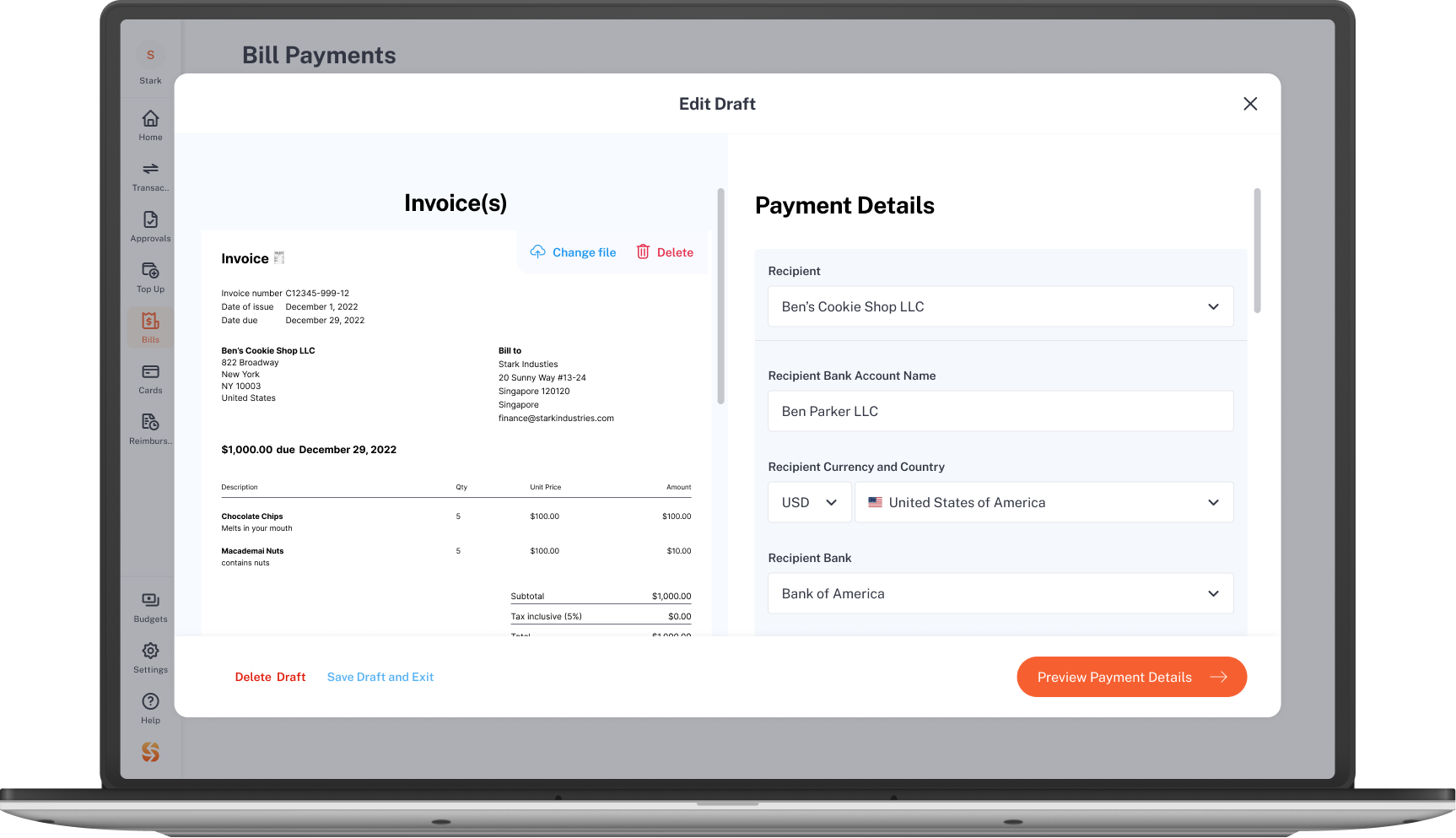 Note: If you have already added the recipient previously and saved their details, Spenmo will automatically populate recipient details if there's a match found for the recipient's bank account name.

5.1 To delete a draft, click 'Delete Draft' on the bottom lefthand corner of the 'Edit Draft' pop-up. Upon deleting a draft, you'll be redirected to the 'Manage Drafts' page, and the deleted draft bill will be removed from the list. If you select "Continue Editing", you'll be navigated back to the 'Edit Draft' popup page to continue editing the draft bill.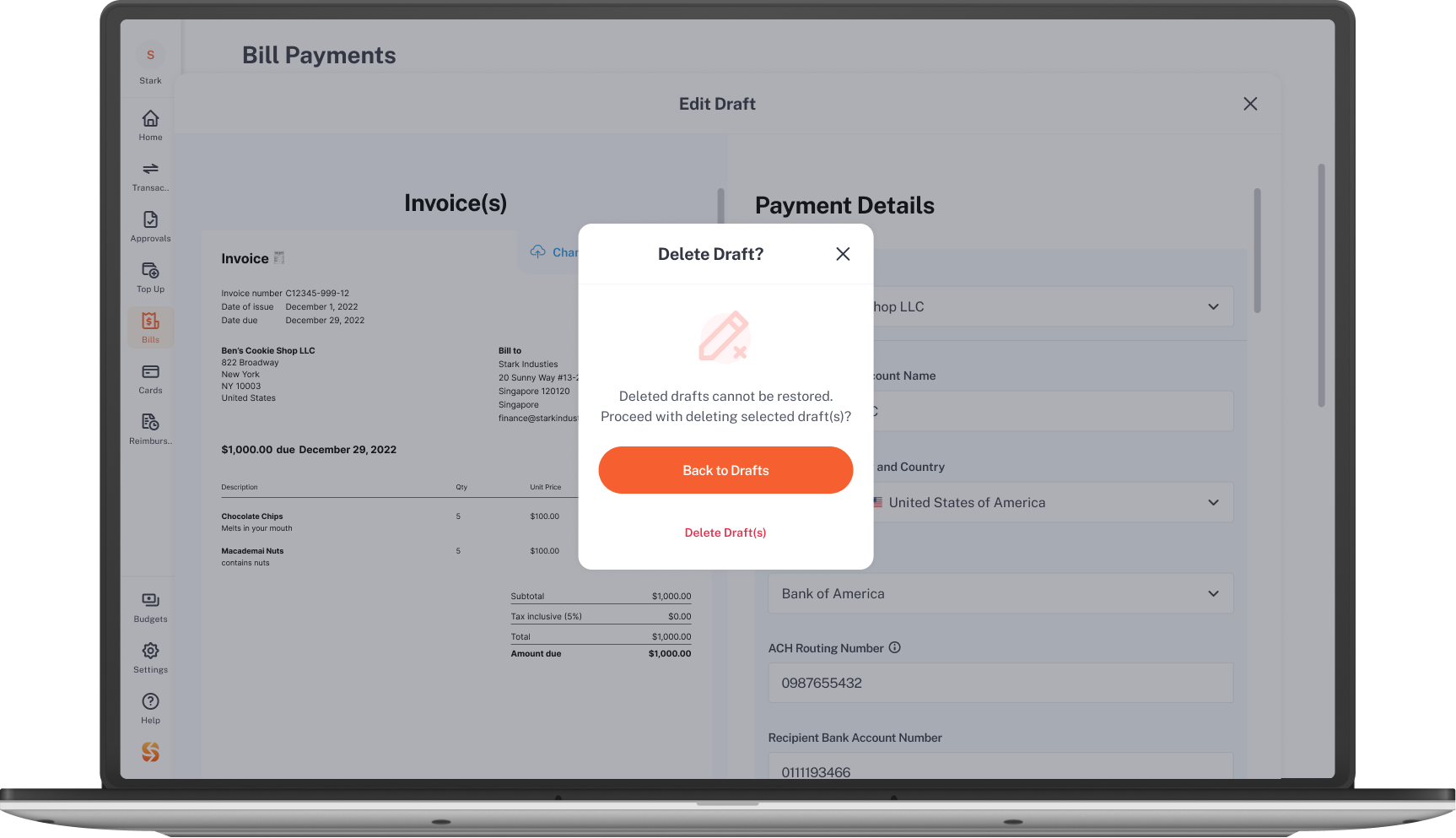 5.2 To save your draft, click 'Save Draft and Exit'. The changes made to the bill will be saved, and you'll be brought back to the 'Manage Draft' page.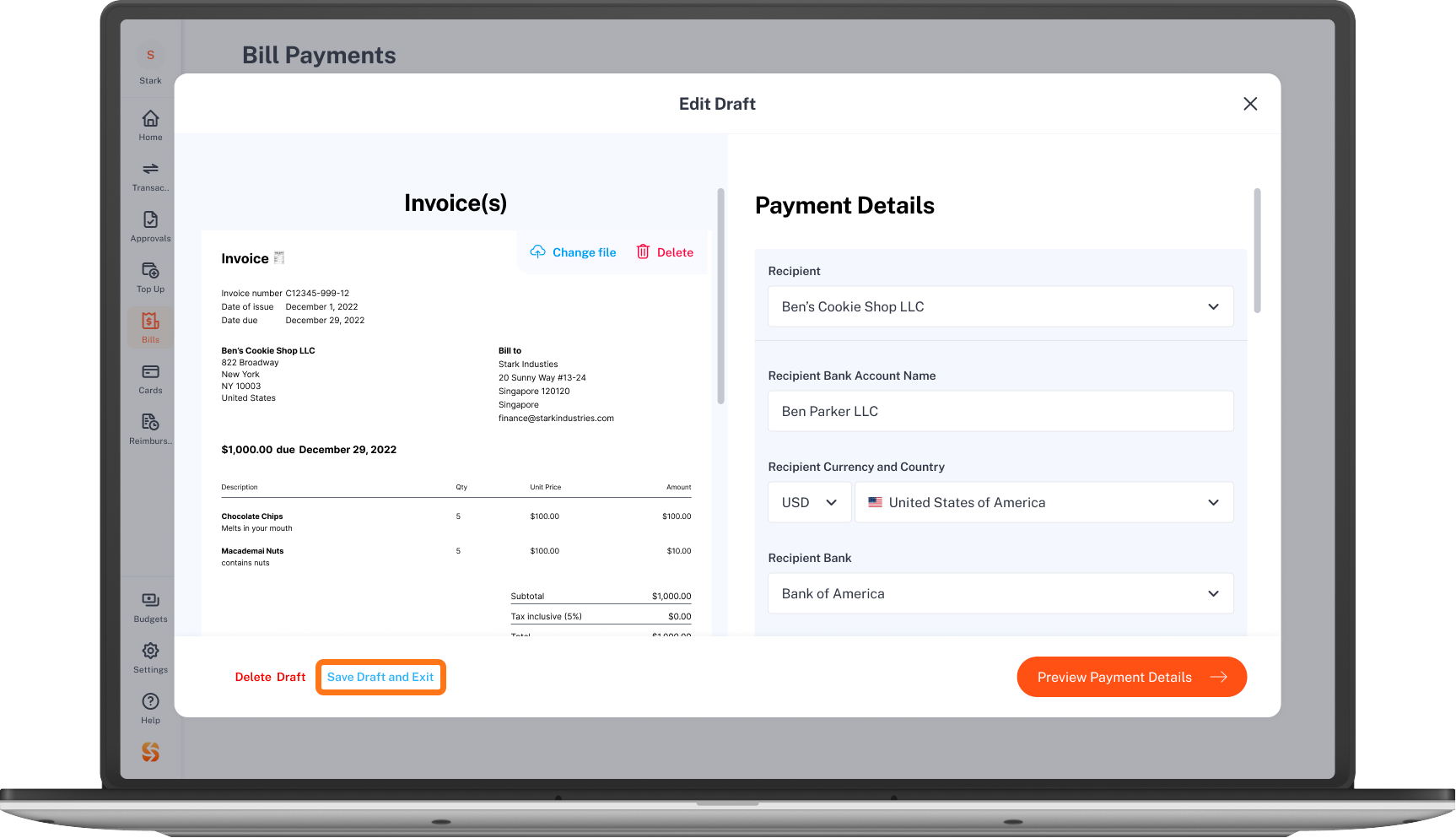 6. Once you have entered all details and amended any errors, click on 'Preview Payment Details'. You will be brought to a 'New Bill' popup page to review your bill. Click 'Submit for Approval' to submit your bill.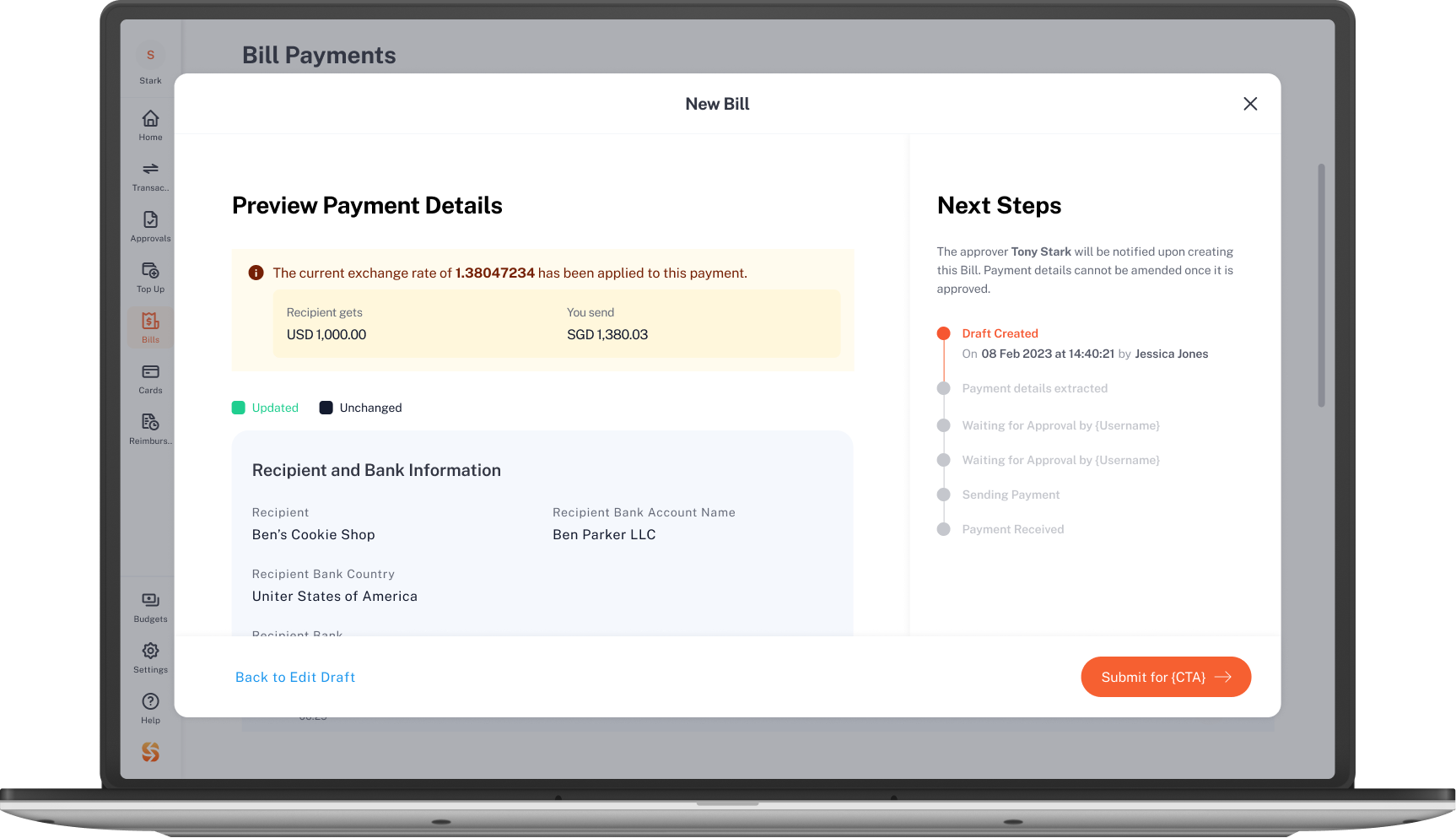 7. Once you've submitted the bill, you will be brought to the 'Manage Draft' page, where you will see a success message notifying you of your bill's successful submission.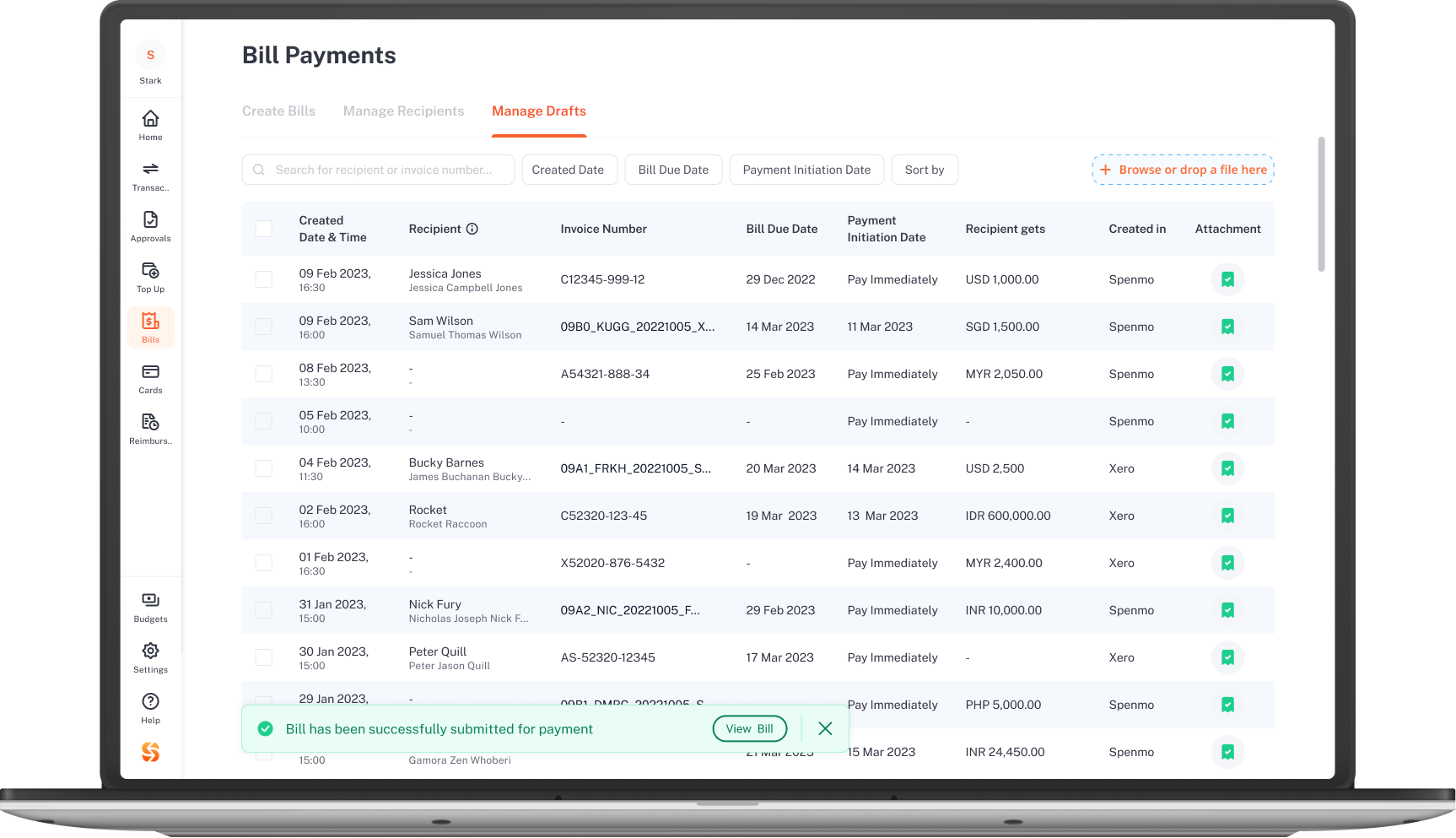 8. To view your submitted bill details, click the 'View Bill' button on the success message. If you want to make changes to the bill after it's been created, click 'Edit Bill'. For more details on how to edit bills, please refer to this article.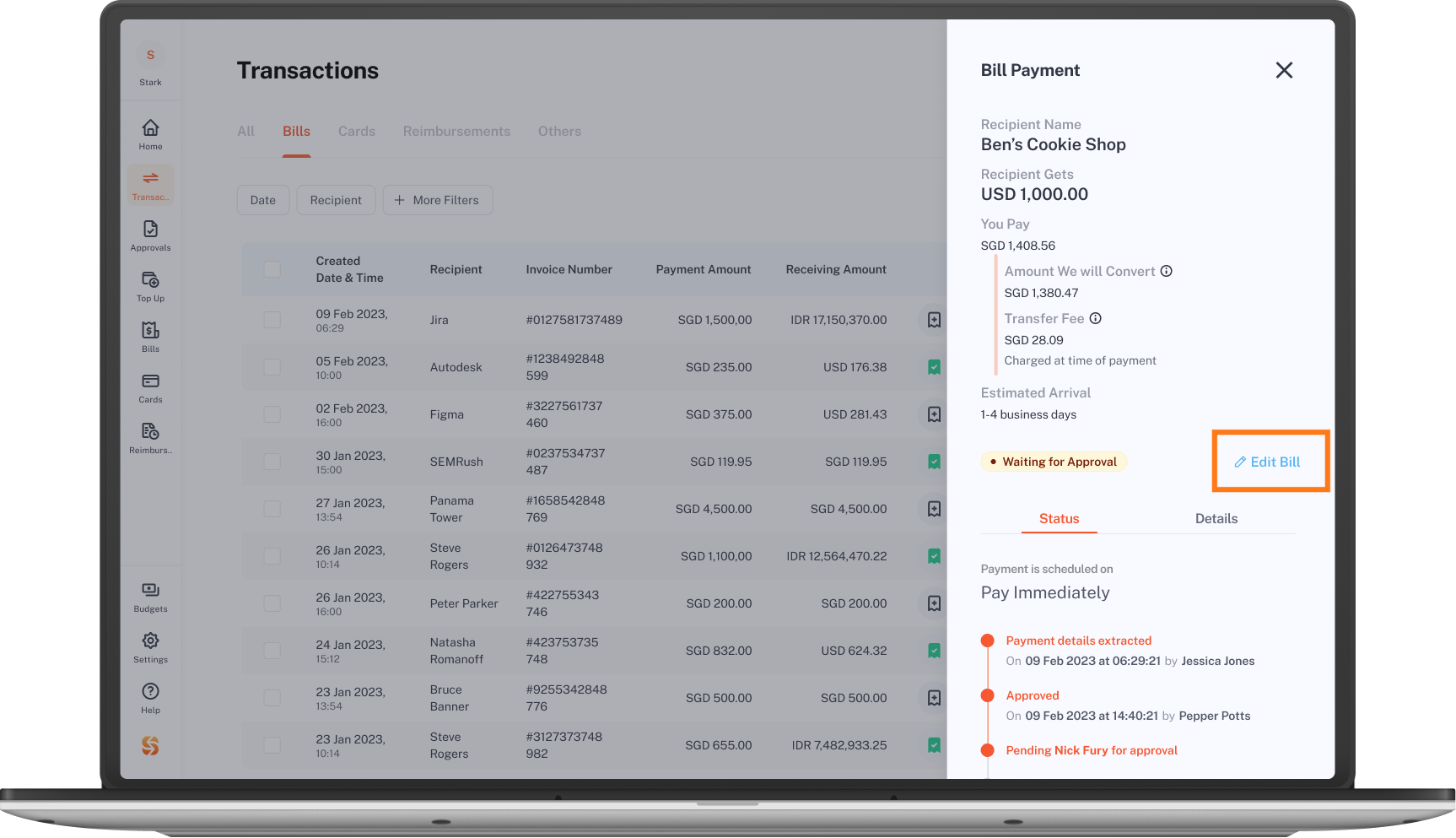 Click on the video below to learn more!
Please fill in this form for any additional assistance required.