Role: ✔ Admin, ✔ Team Manager, ✖ Employee
This article will serve as a guide on how to approve cash reimbursement requests.
1. Log in to your Spenmo dashboard. On the sidebar, click on 'Approvals'.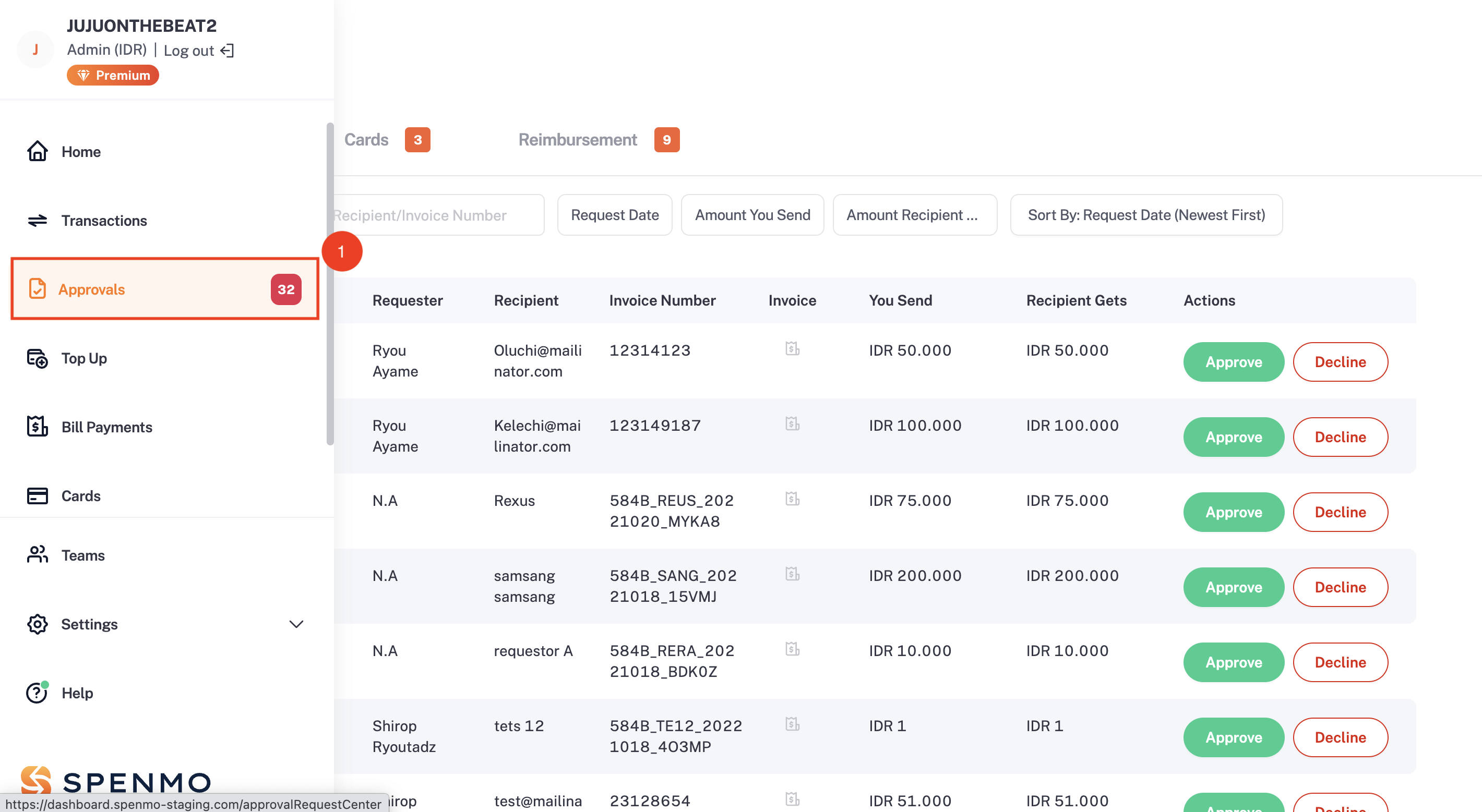 2. On the Approvals page, select the 'Reimbursement' tab to view all the cash reimbursement requests.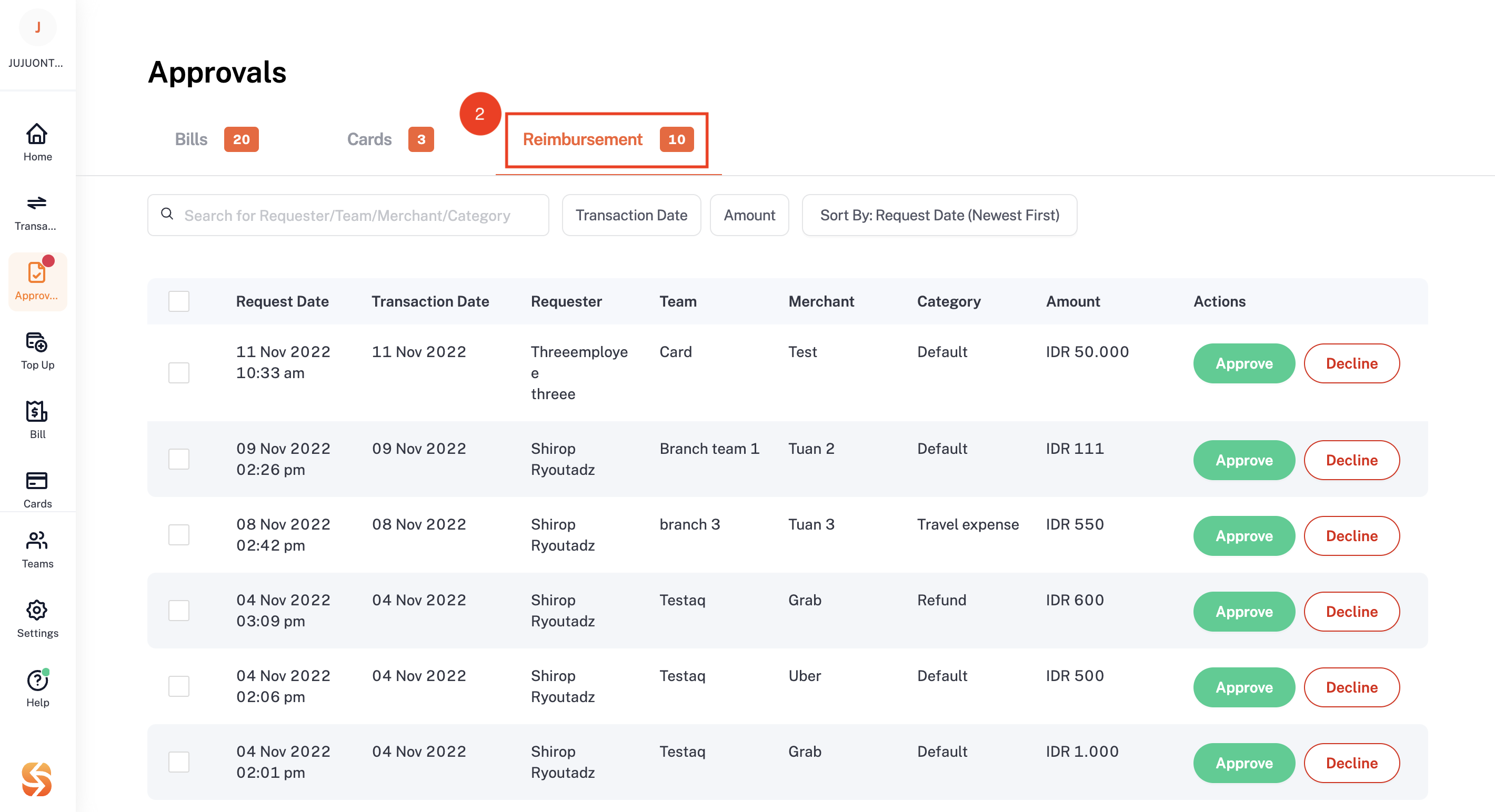 3. To approve the cash reimbursement request, you can use the three methods below:
(a) Using the 'Approve' button on the right side of the request list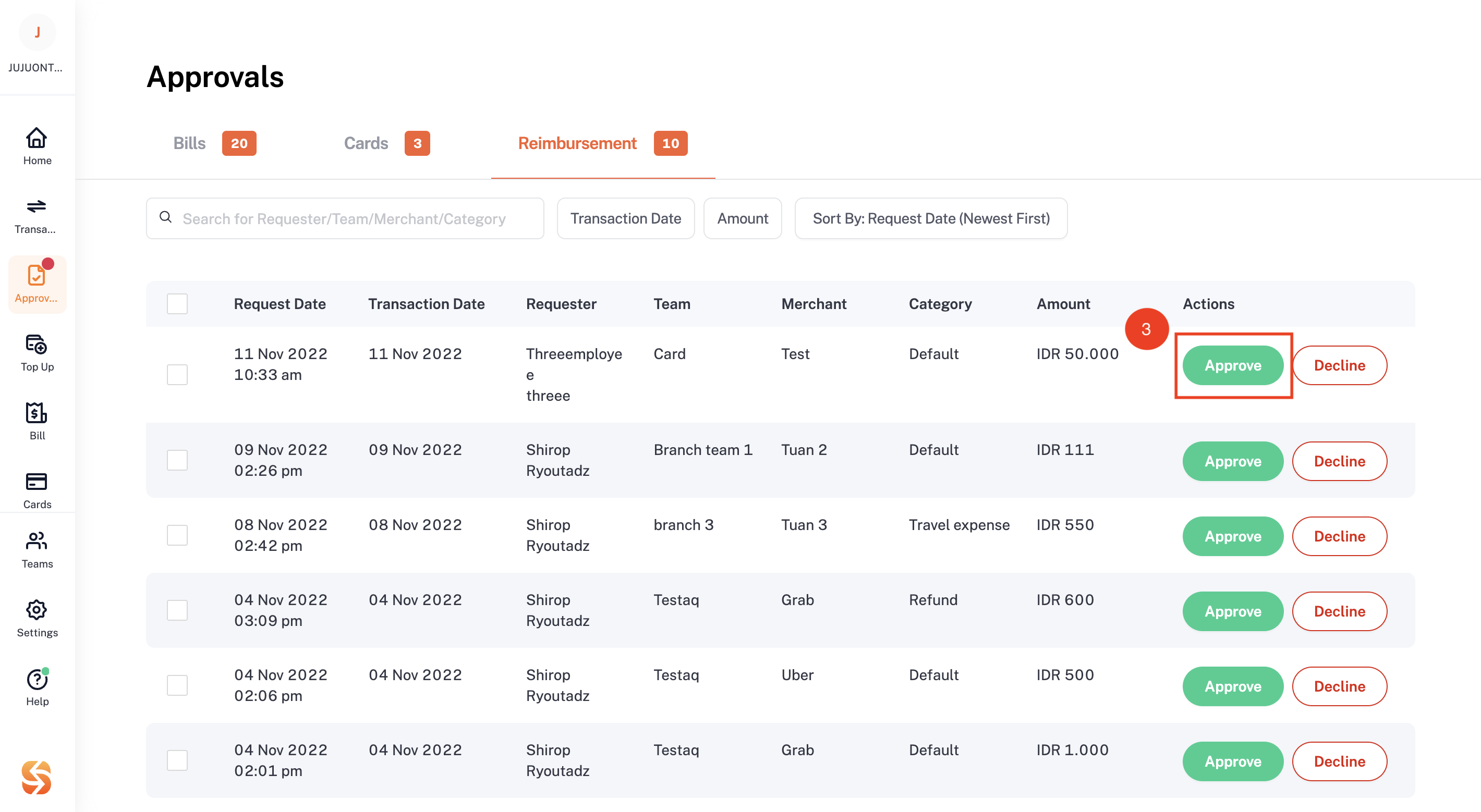 (b) Using the bulk approval feature by clicking on the checkbox of each request you want to approve and clicking 'Approve' at the bottom right side.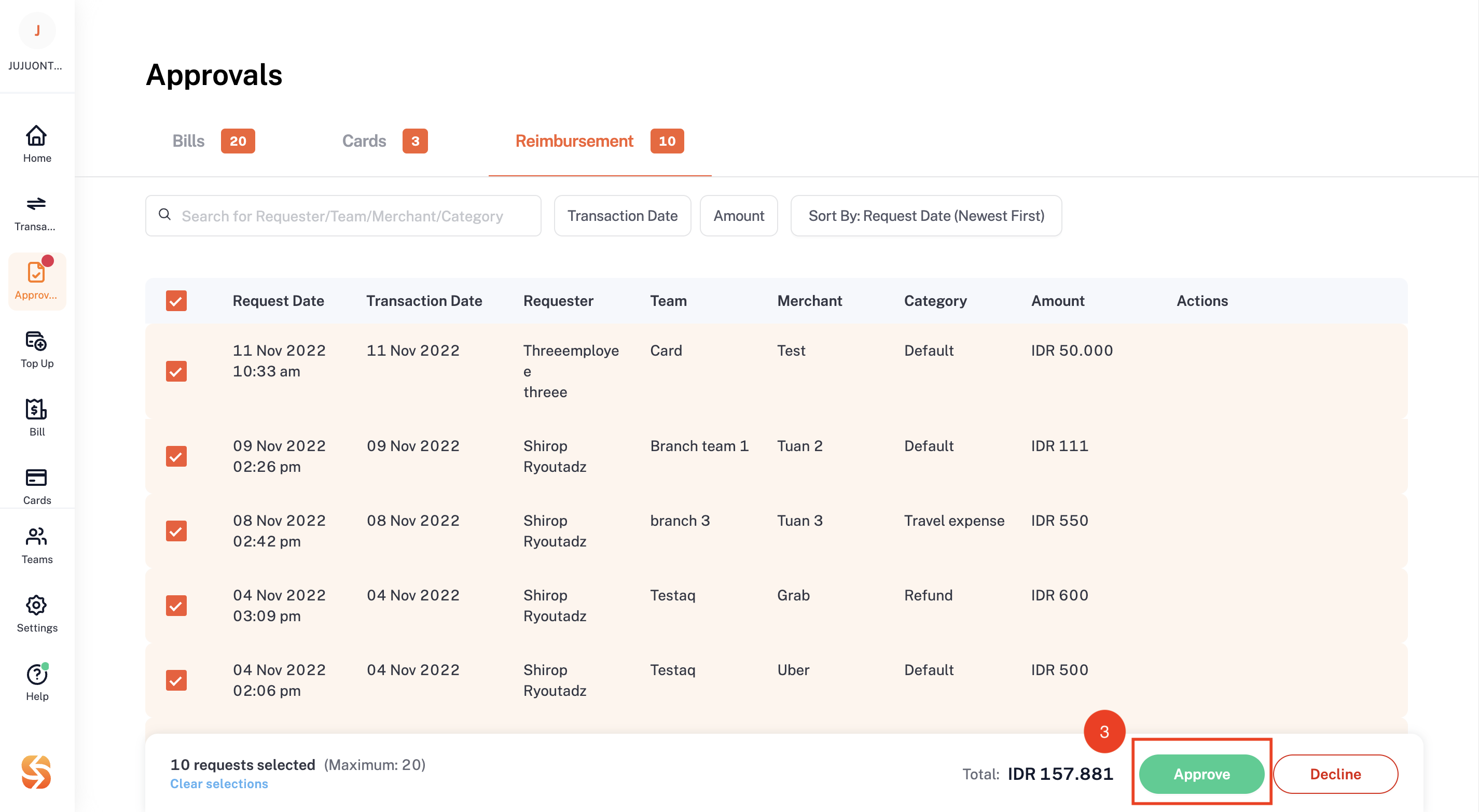 (c) Click on the request you want to approve to see the details and click 'Approve' at the bottom.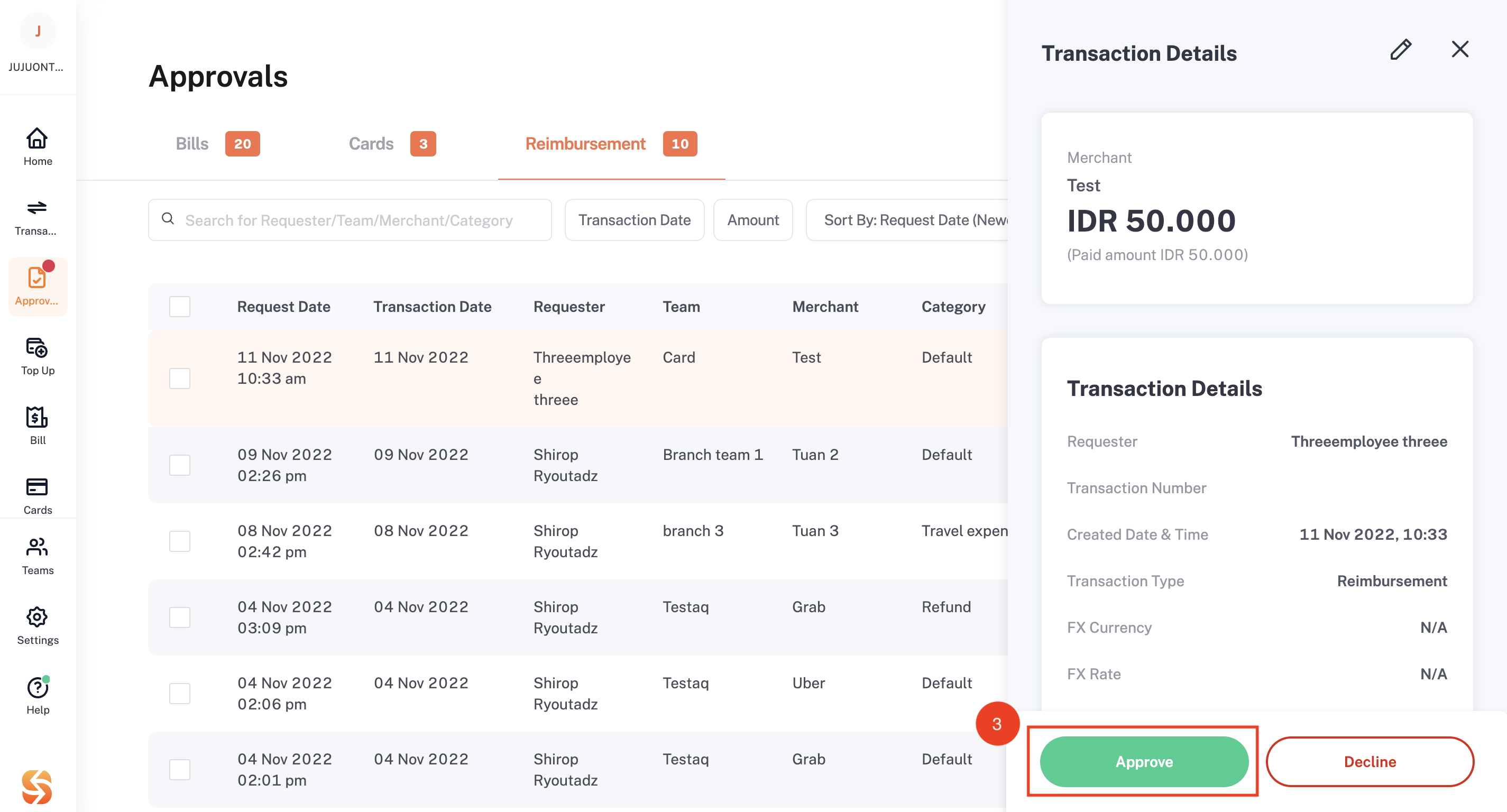 4. Your cash reimbursement request has been successfully approved!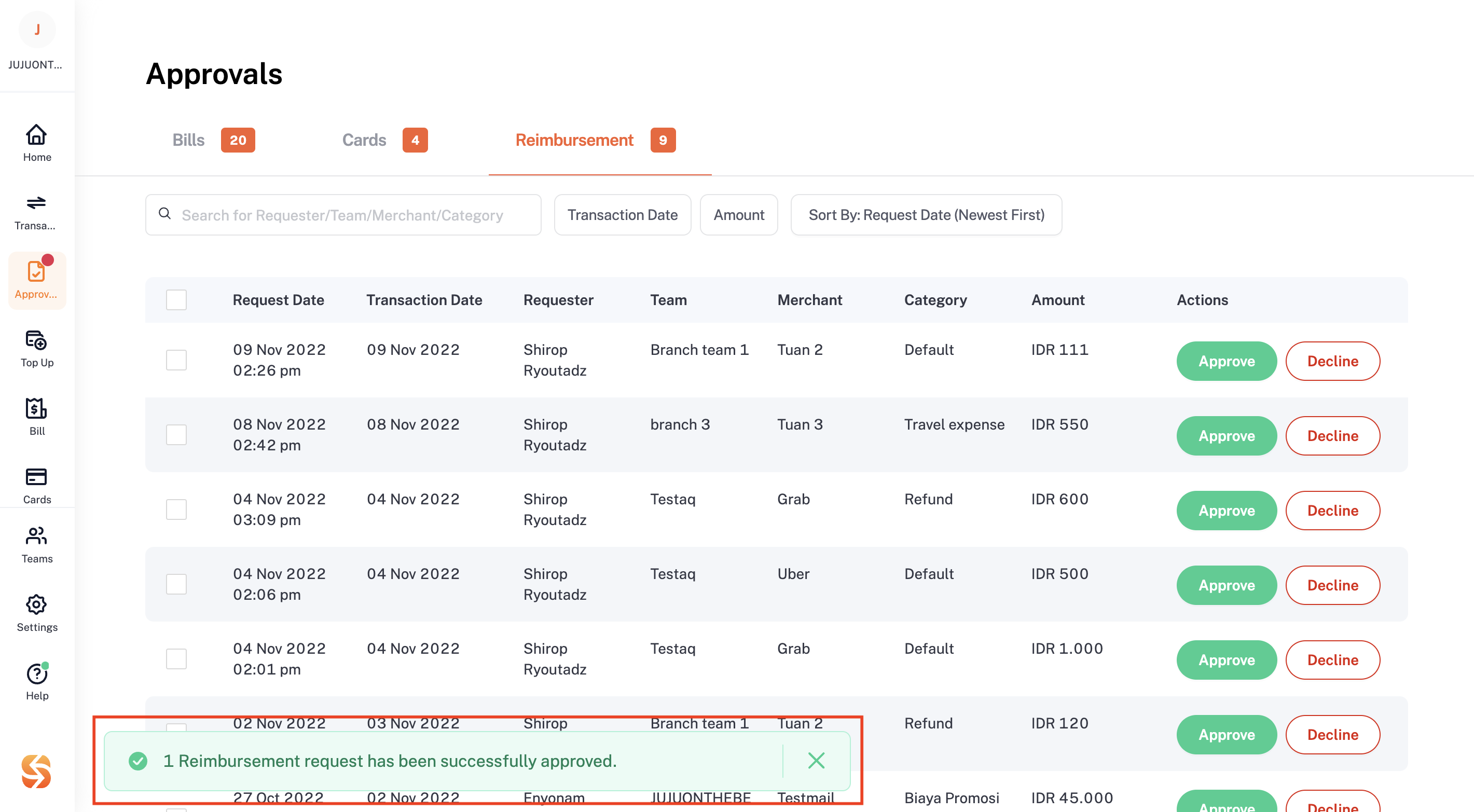 Note:
Before approving reimbursements for payment, make sure that your company wallet has sufficient funds to make the transaction. Reimbursements cannot be processed if your company wallet lacks the funds. Learn how to top-up your wallet here.
To know when the funds will be credited to the requester, please refer to our page here.
Please fill in this form for any additional assistance required.