Role: ✔ Admin, ✖ Team Manager, ✖ Employee
With this feature, you will be able to create Budgets within your company and add members to the budget. This will be helpful if your organisation has different departments and you would like to see or control the expenses of each department.
To Create a Budget
1. After logging in to your Spenmo dashboard, select 'Budgets' on your homepage.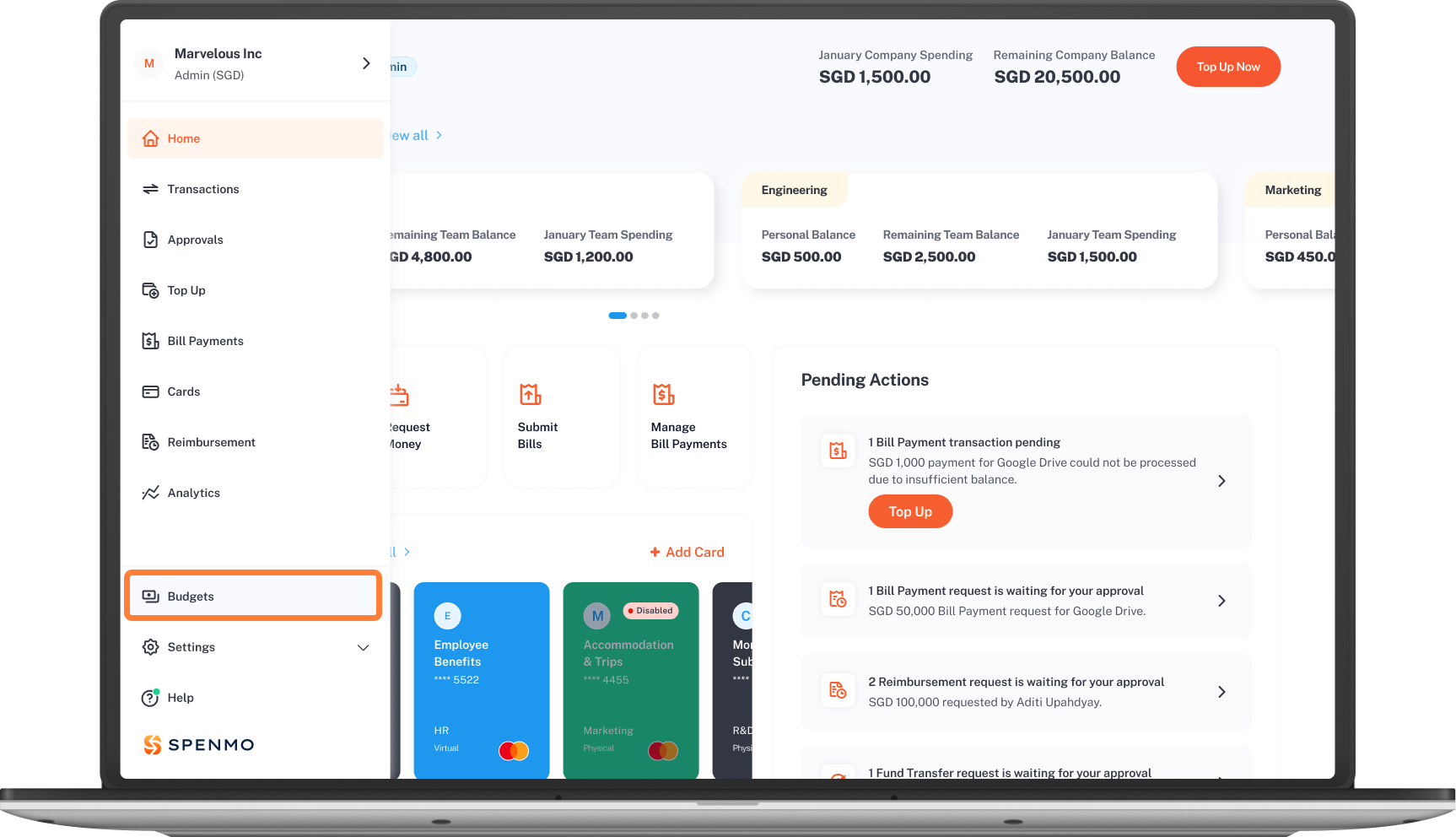 2. On the 'Budgets' page, click on '+ Create New Budget'.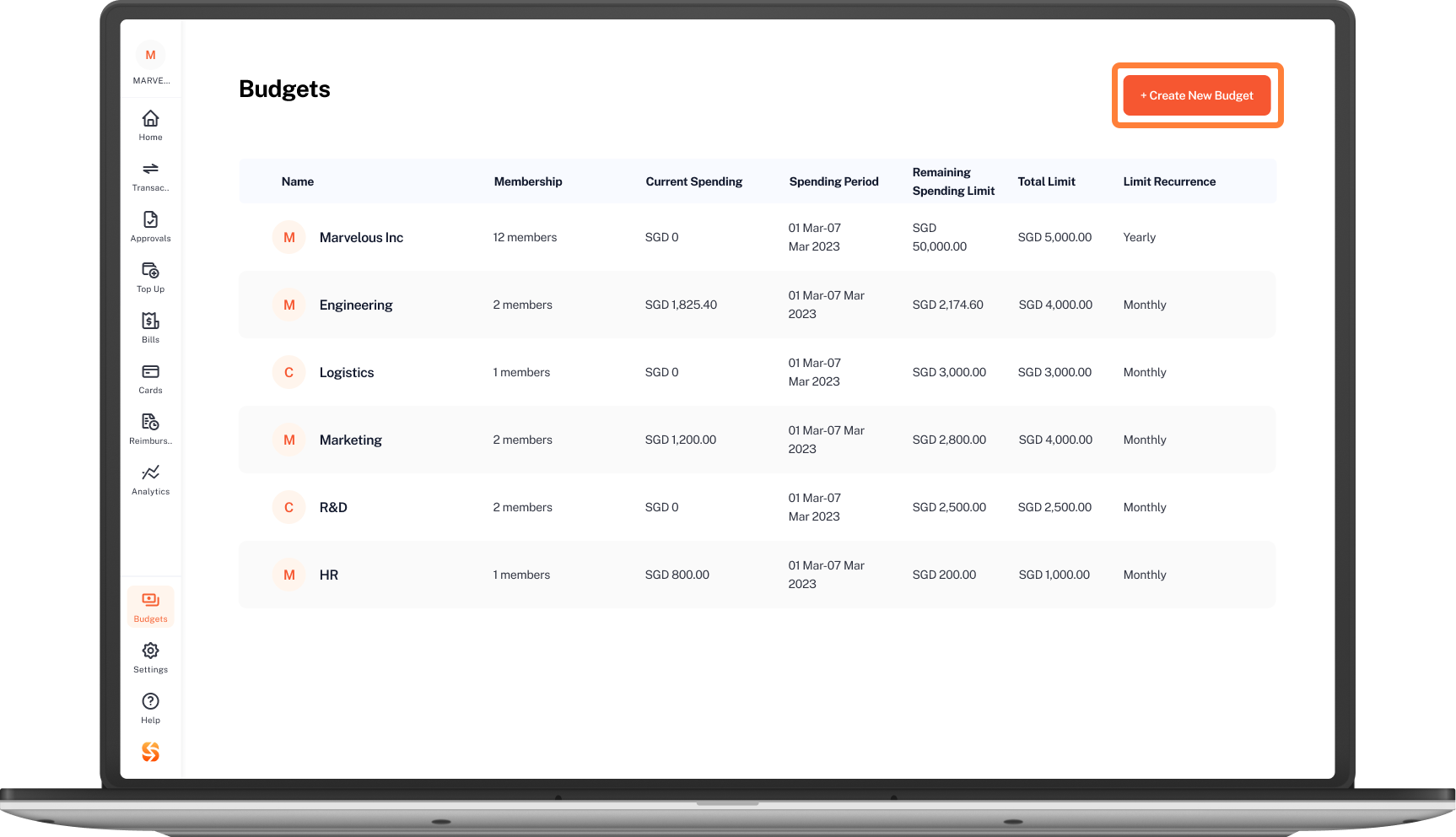 3. Type your budget name on the 'Budget Name' field. Set Budget Spending Limit and select a Budget Owner. Once you're done, click 'Create New Budget'.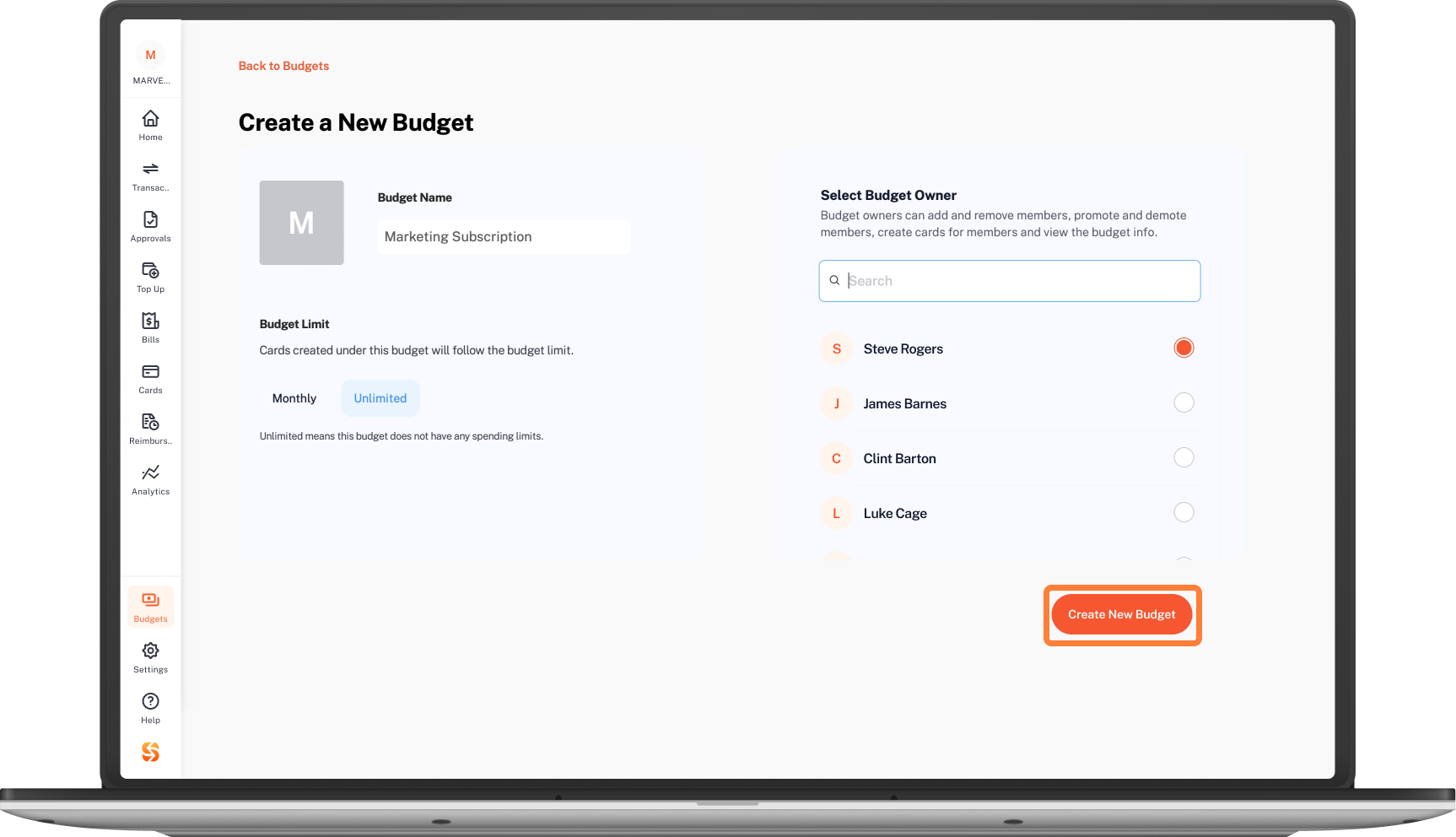 4. Under the 'Members' tab, click on '+ Add Member'.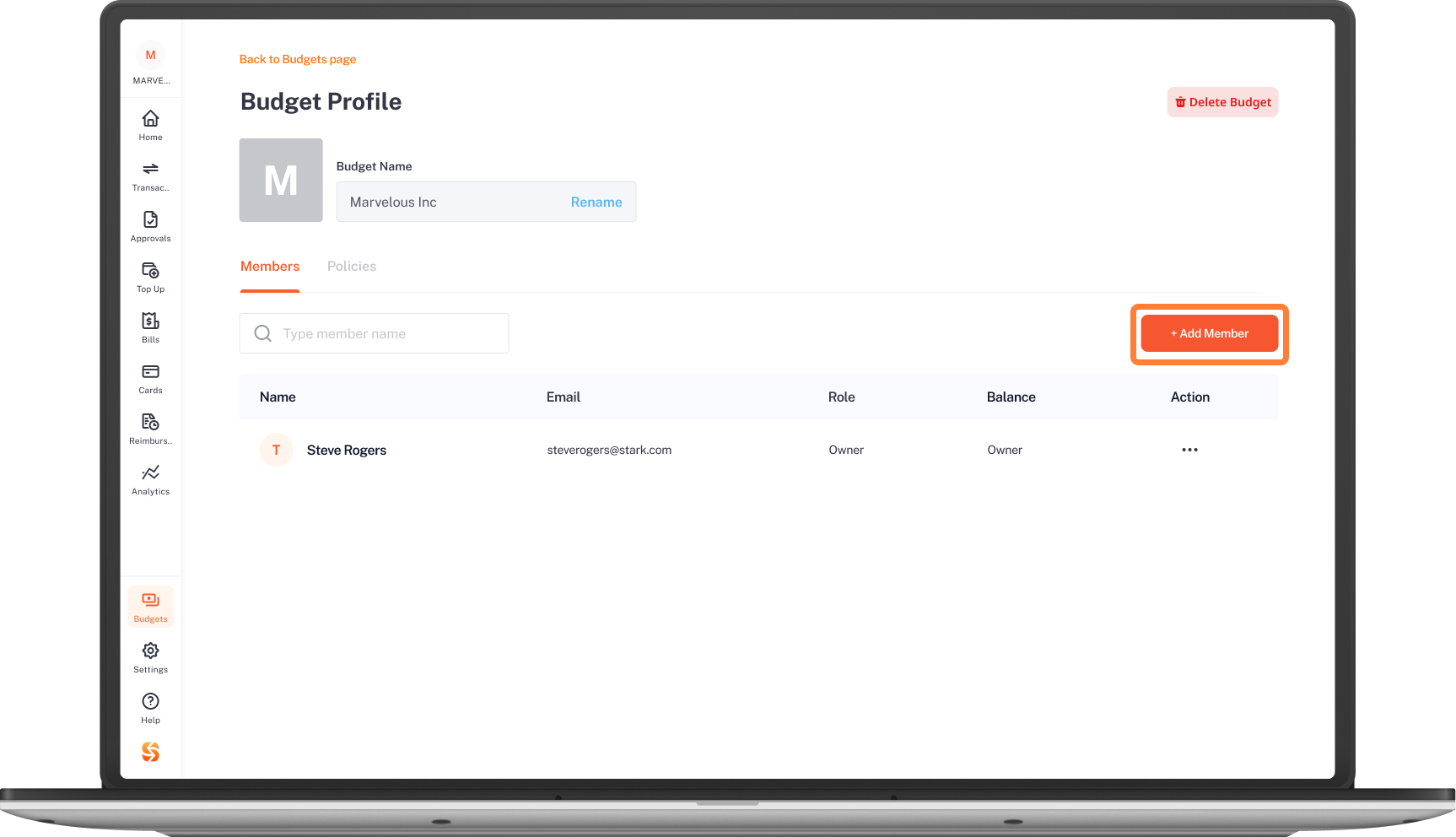 5. The 'Add Members' window will pop up. Select the names that you would like to add to the team, then click 'Confirm'.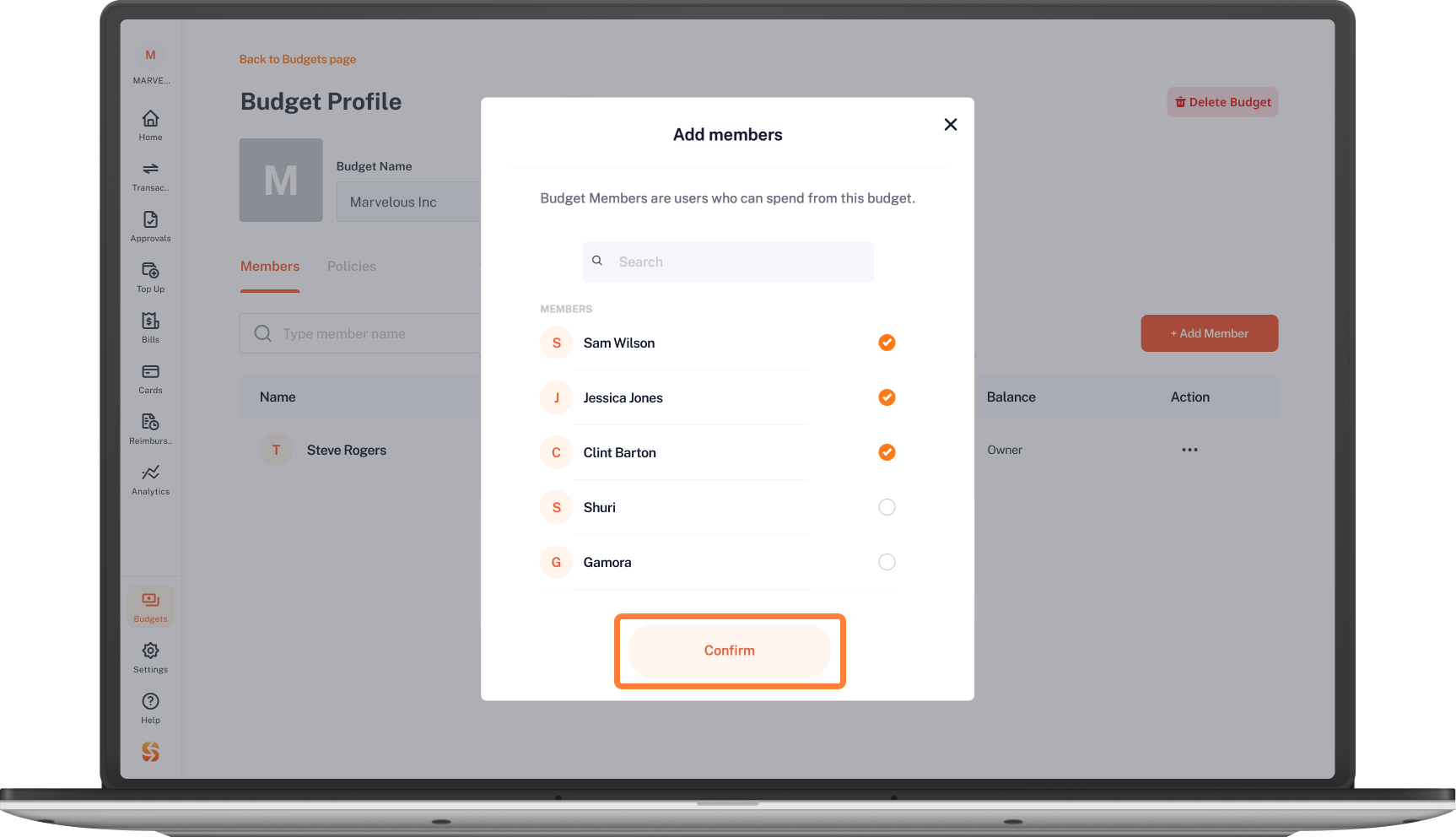 To Appoint a Budget Owner
A Budget Owner is able to:
Approve Cash Reimbursement requests submitted by Budget Members.

Check user balance (only within the budget).

Submit budget invoices. Invoices submitted by Budget Owner are subject to admin approval.
To appoint a Budget Owner, you can follow the steps below.
1. On the 'Budgets' page, scroll down to see the list of your company budgets and select the budget you want to edit.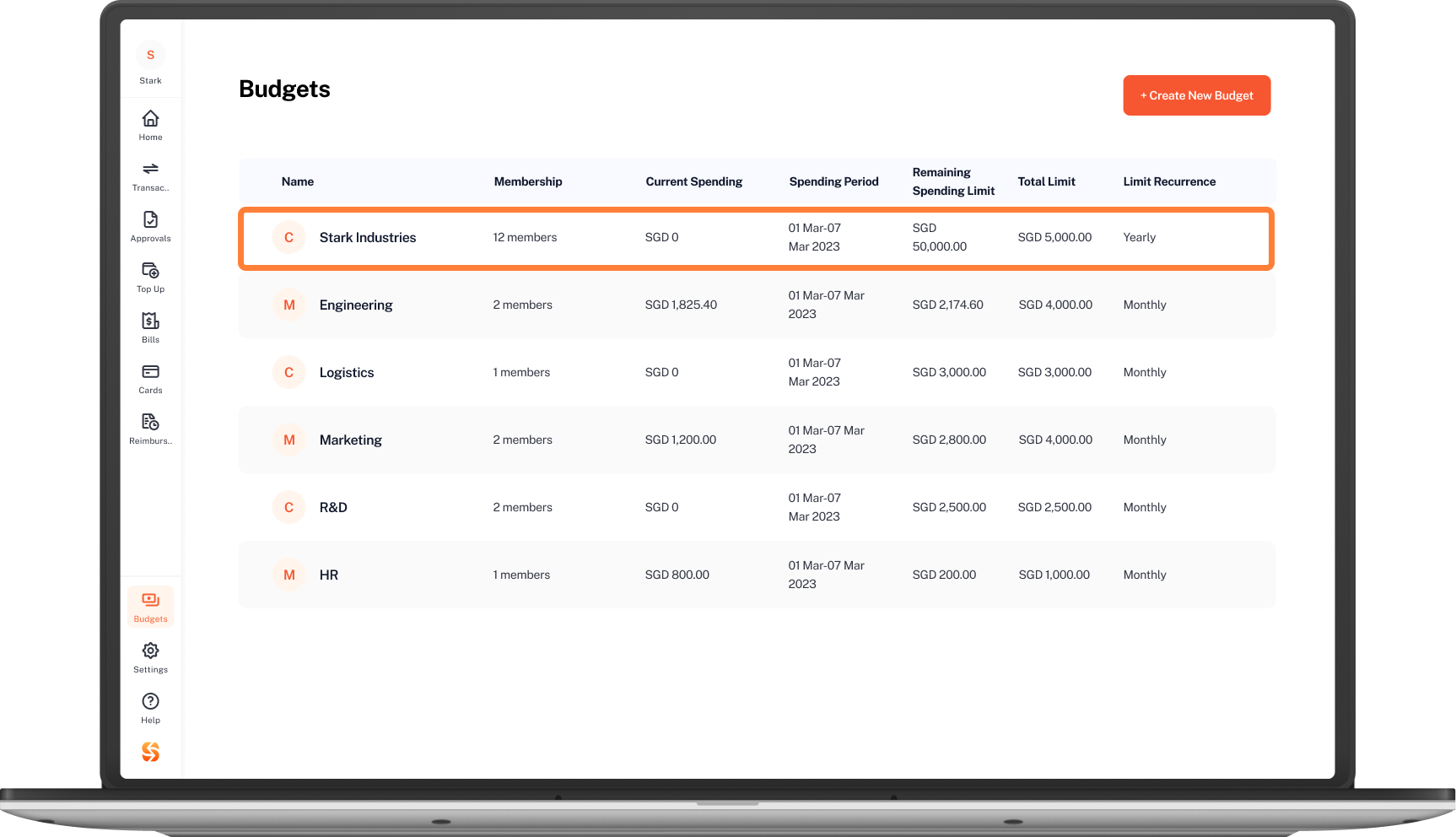 2. Select the member of the budget that you want to appoint as Owner. Click on the

button and select 'Set as Owner' to set this member as an Owner for this budget.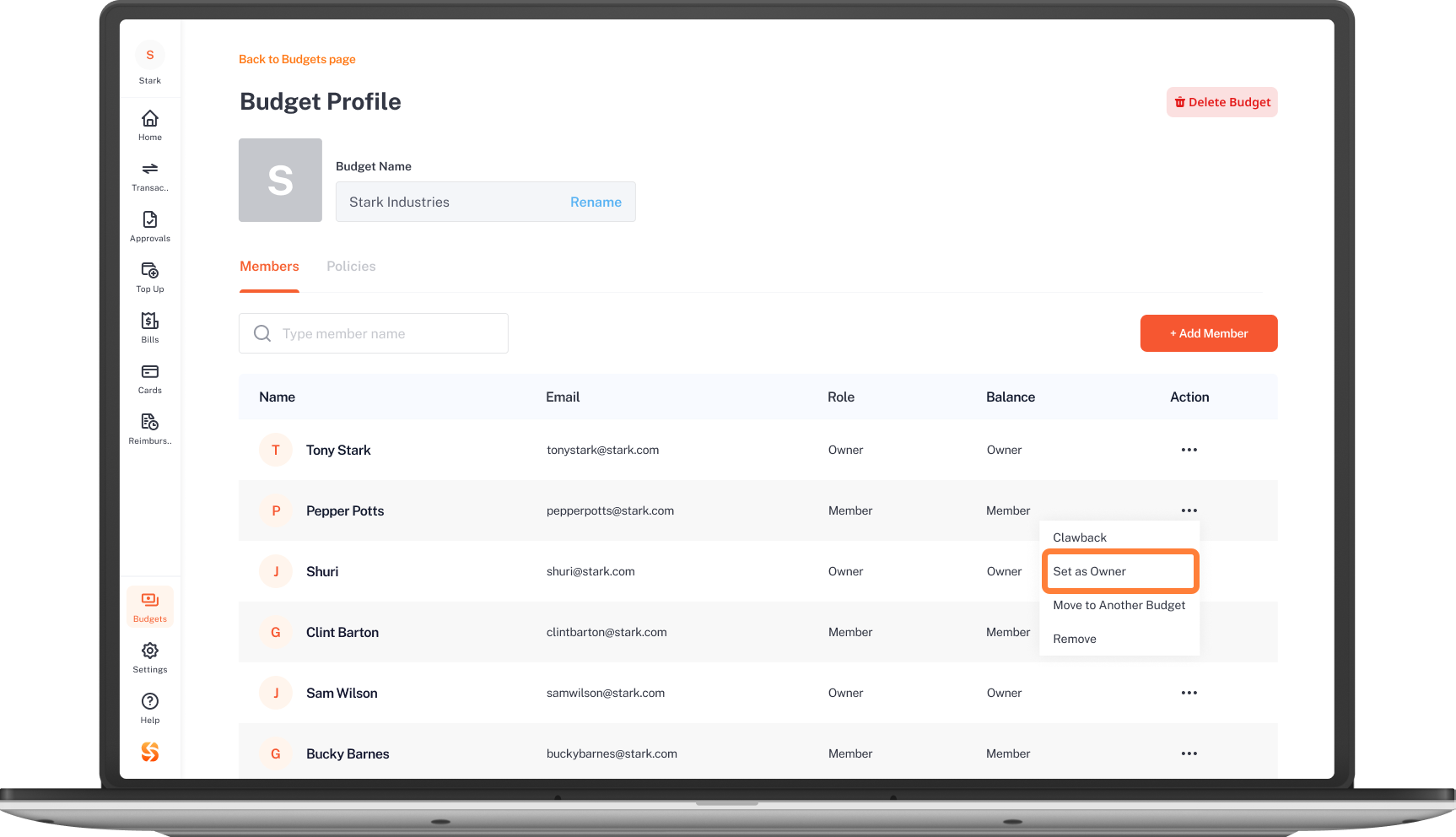 If you want to set an Owner of the team as a Member again, you can simply click 'Set as Member'.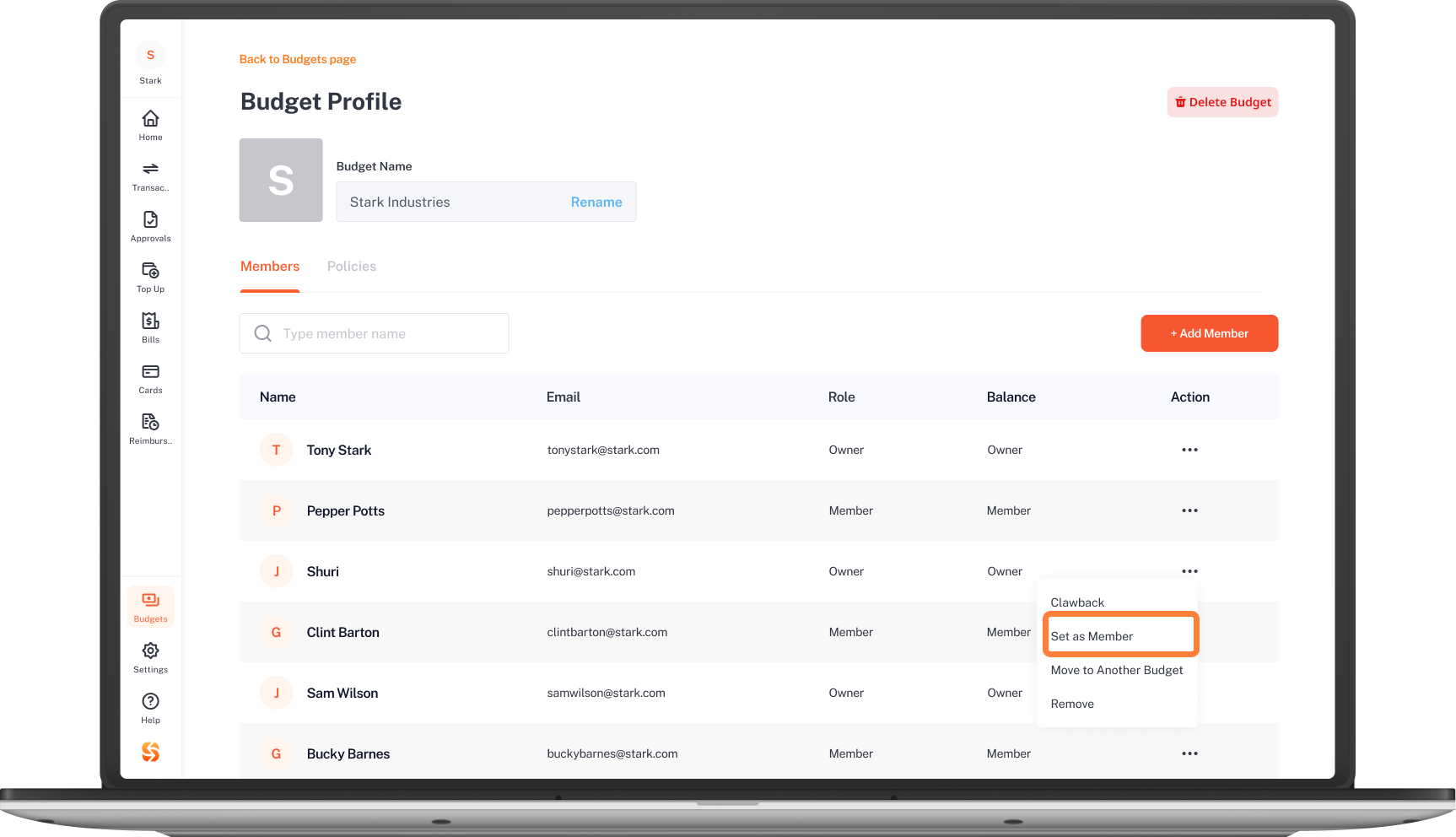 To Edit the Budget's Policies
1. On the 'Budgets' page, scroll down to see the list of your company budgets and select one team to edit.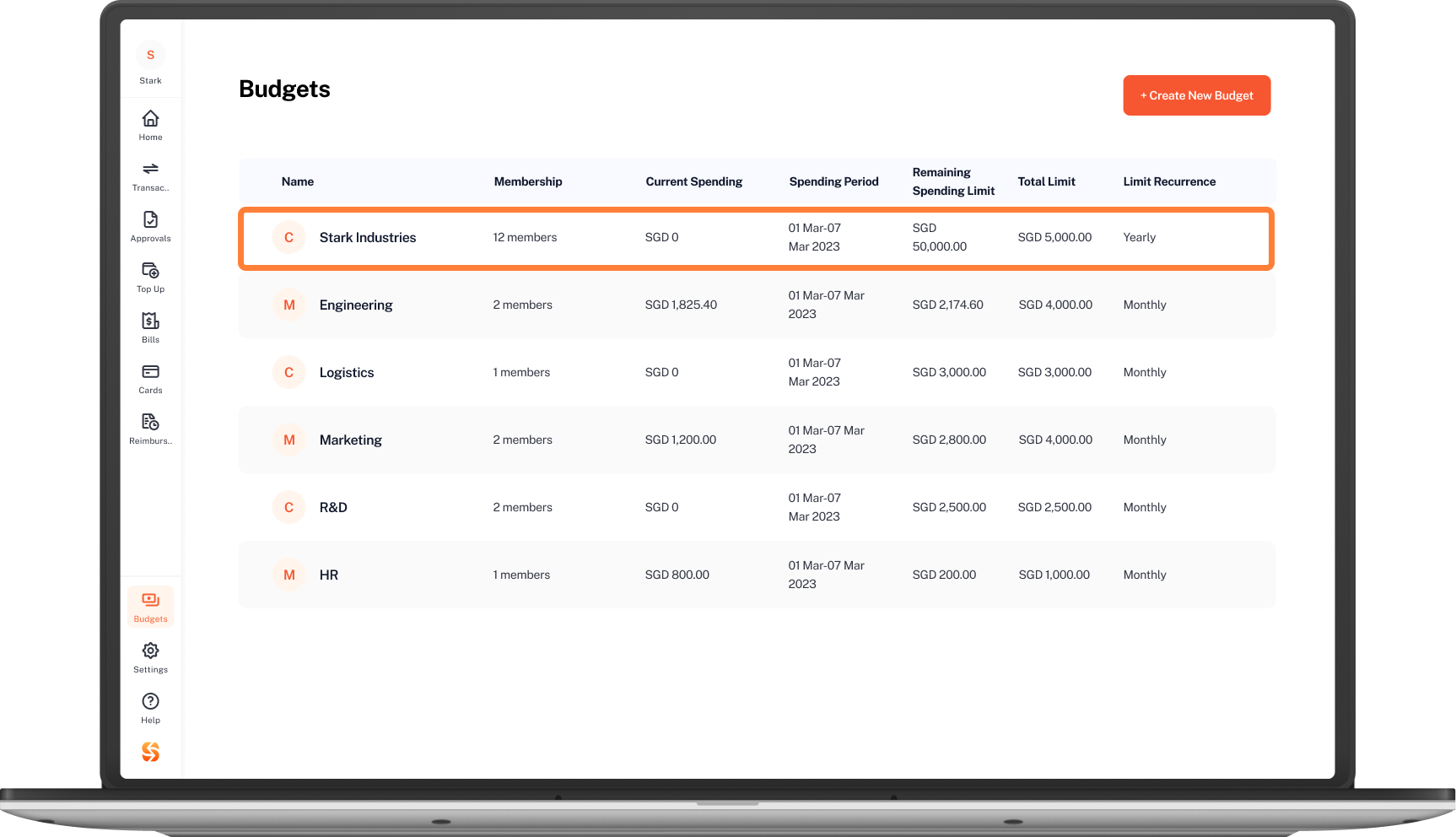 2. You will be redirected to the Budget Profile. Go to the 'Policies' tab to set the budget spending limit. Click 'Save Policies' to save the changes.
These policies apply to the team's collective card spending. For example, if the 'Monthly Budget Spending Limit' is set to $5000, all members of the budget can collectively spend up to $5000 for the month through their cards.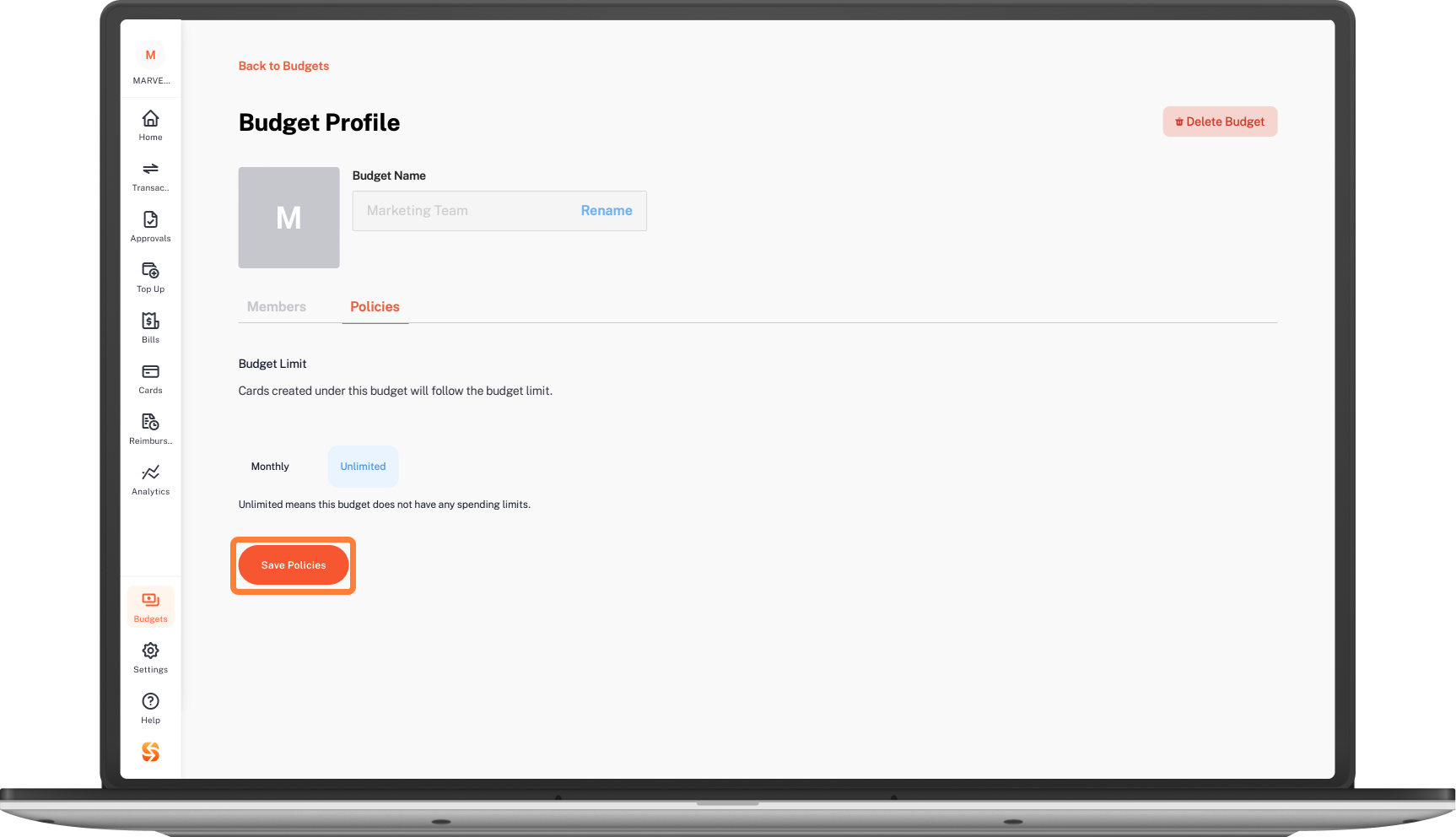 Please fill in this form for any additional assistance required.