Role: ✔ Admin, ✔ Accountant ✖ Employee
This article serves as a guide on how to map your expense categories in the Spenmo Dashboard to your Xero Charts of Accounts (CoA). To do this, ensure that you have integrated your Spenmo account to Xero. Follow our guide here.
Automatic Mapping
Spenmo allows you to automatically import expense categories from your Xero CoA.
1. During Xero integration, you will see the option to "Import Categories from Xero". Click on it.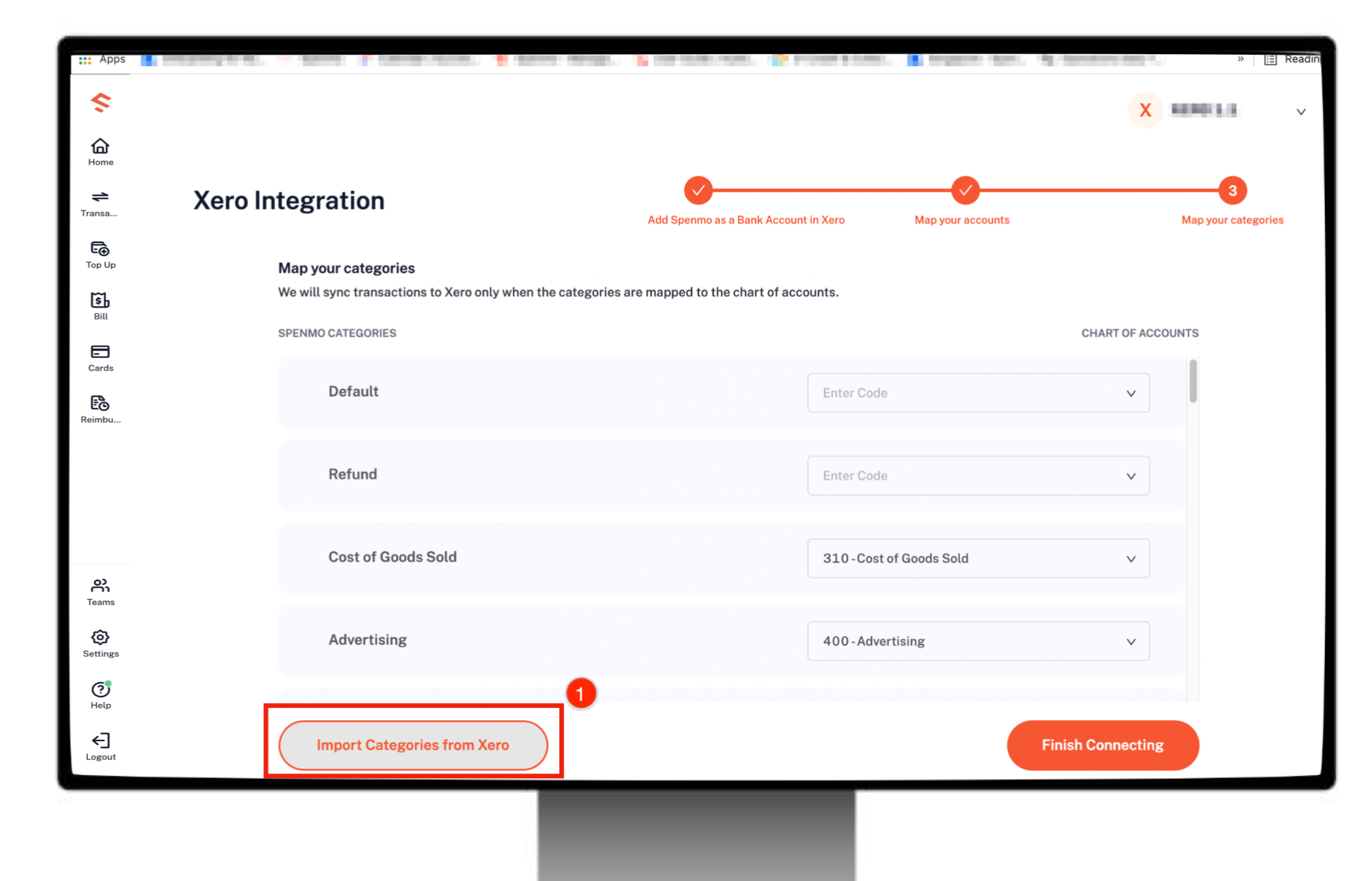 2. Spenmo will proceed to pull out all the Expense account categories from Xero to your Spenmo dashboard. The rest of the account categories (Assets, Liabilities, Revenue) will not be synced into the categories in Spenmo.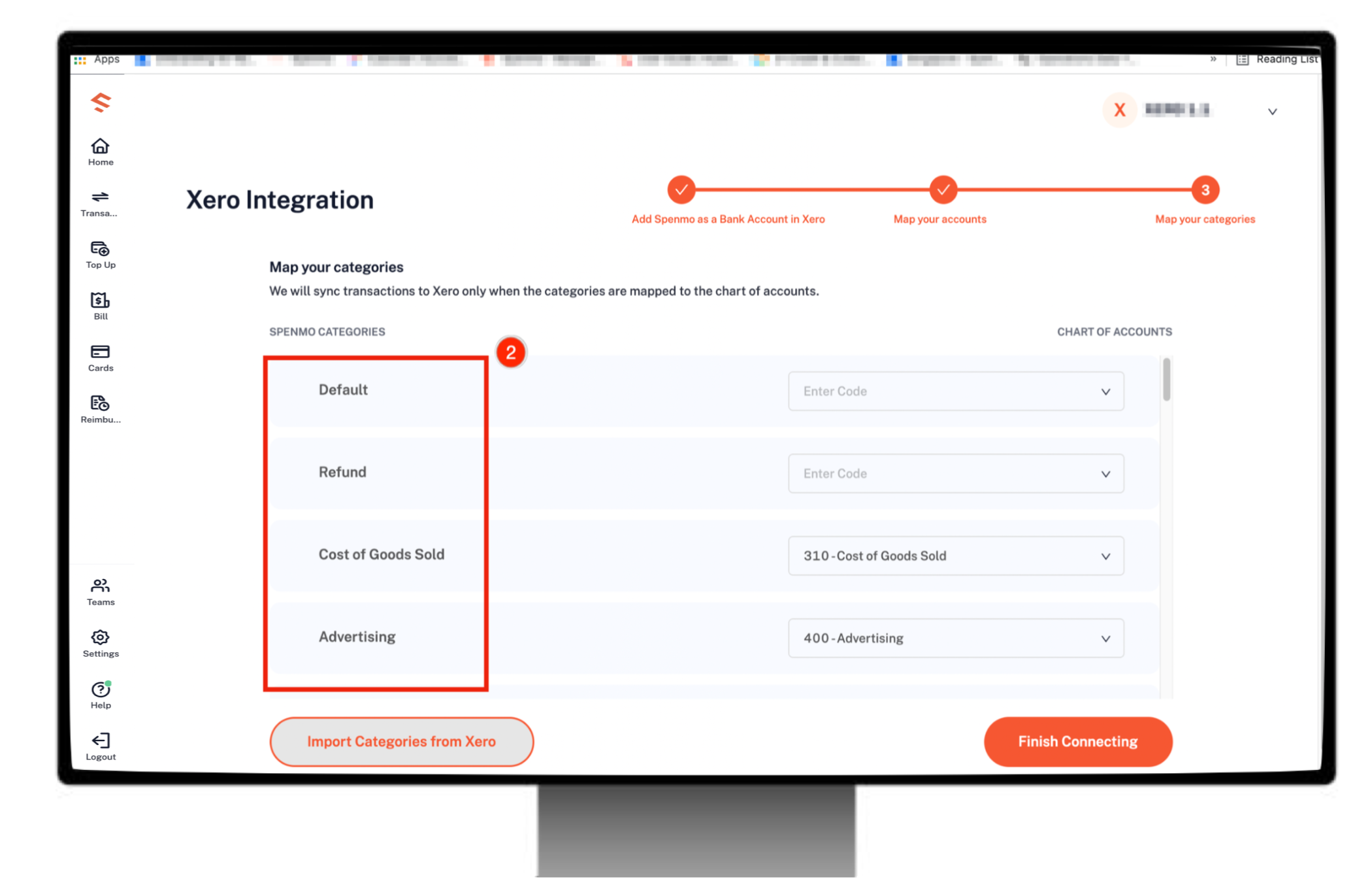 Manual Mapping
Spenmo allows you customise expense categories in the Spenmo Dashboard. You can then map these unique categories to the correct Xero CoA. To learn how to set up your own categories in Spenmo, refer to our guide here.
After you do the Automatic Mapping above, you can also make changes to the CoA mapping using this manual method.
1. To map your categories to your Xero CoA, click on settings, then "Categories".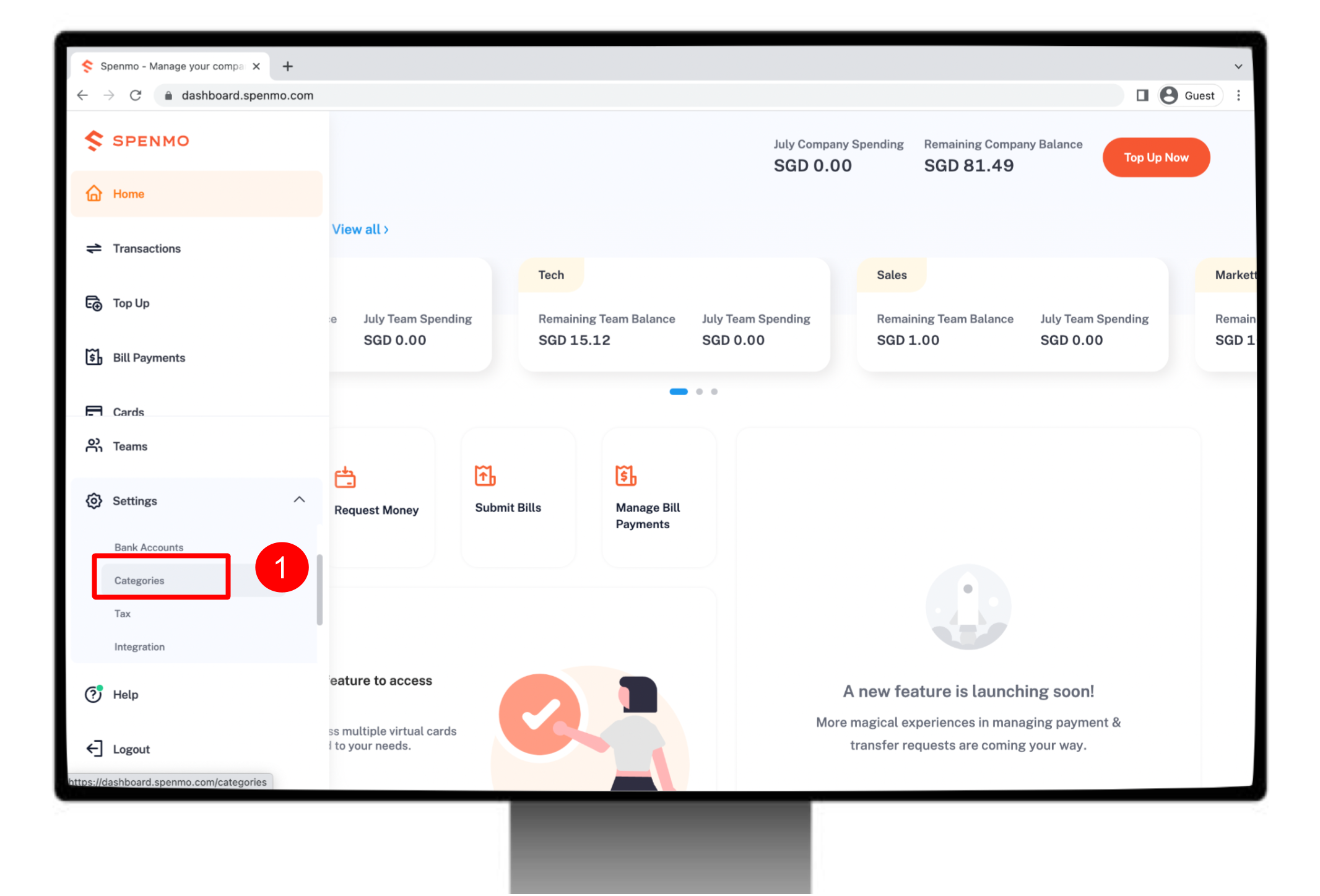 2. Choose the category you want to map to your Xero CoA.
3. Click on the dropdown menu under "Account Code". Your Xero CoA will appear for selection. Proceed to select the Xero CoA you want to map the category to.
4. Click "Save" once done. Transactions tagged to this category will be synced to the chosen Xero CoA moving forward.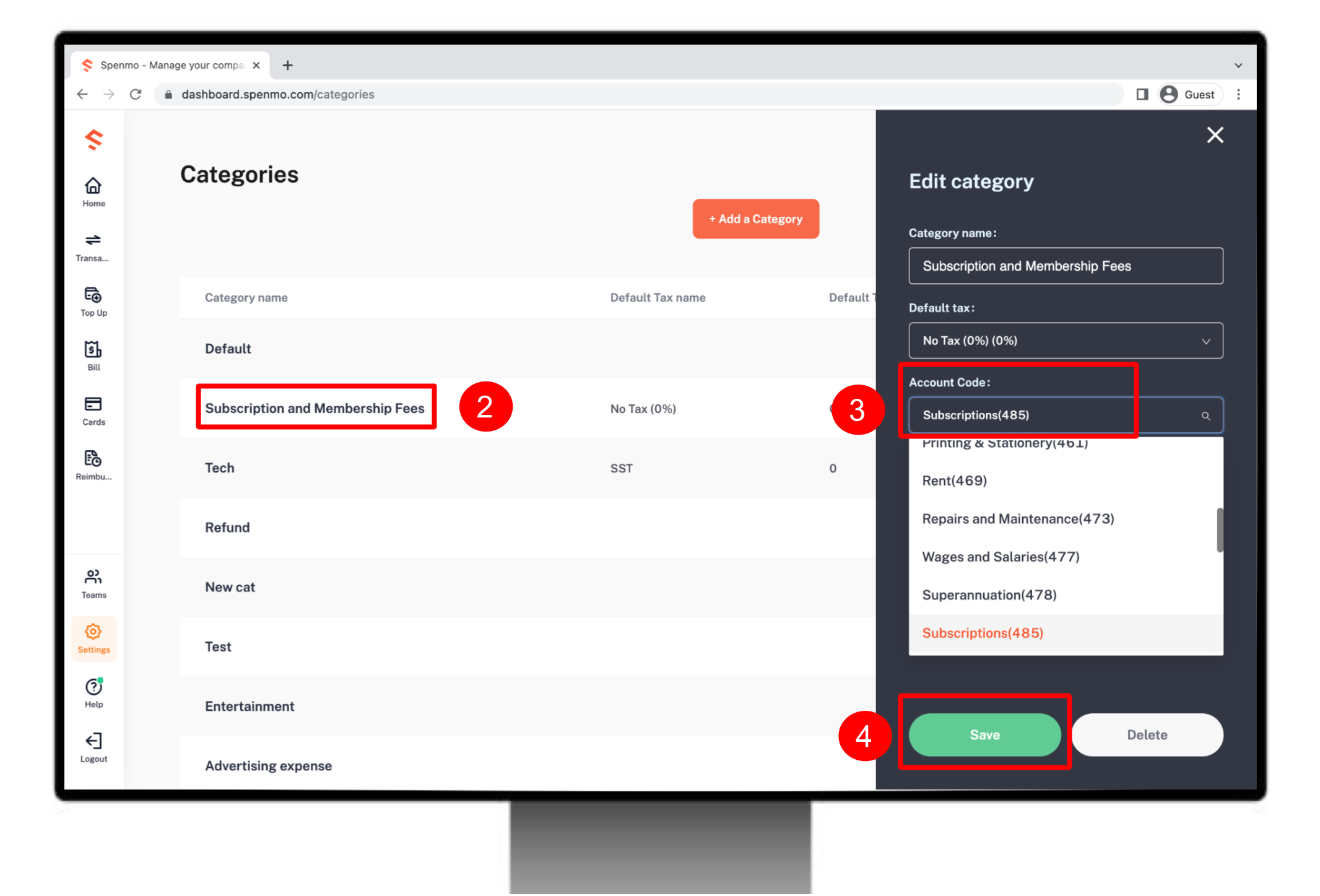 Note:
We recommend that you do not map the "Default and "Refund" categories. The is to prevent uncategorised transactions from being synced to Xero. Thus, make sure that you categorise the transactions in your "Transactions" tab into the correct categories before syncing them into Xero.
Please reach out to support@spenmo.com for any additional assistance required.