Role: ✔ Admin, ✖ Team Manager, ✖ Employee
This article will serve as a guide on how to top up your USD account.
Method 1: Bank Transfer
1. Hover over the 'Home' icon on the top left of your dashboard, and select 'Top Up'.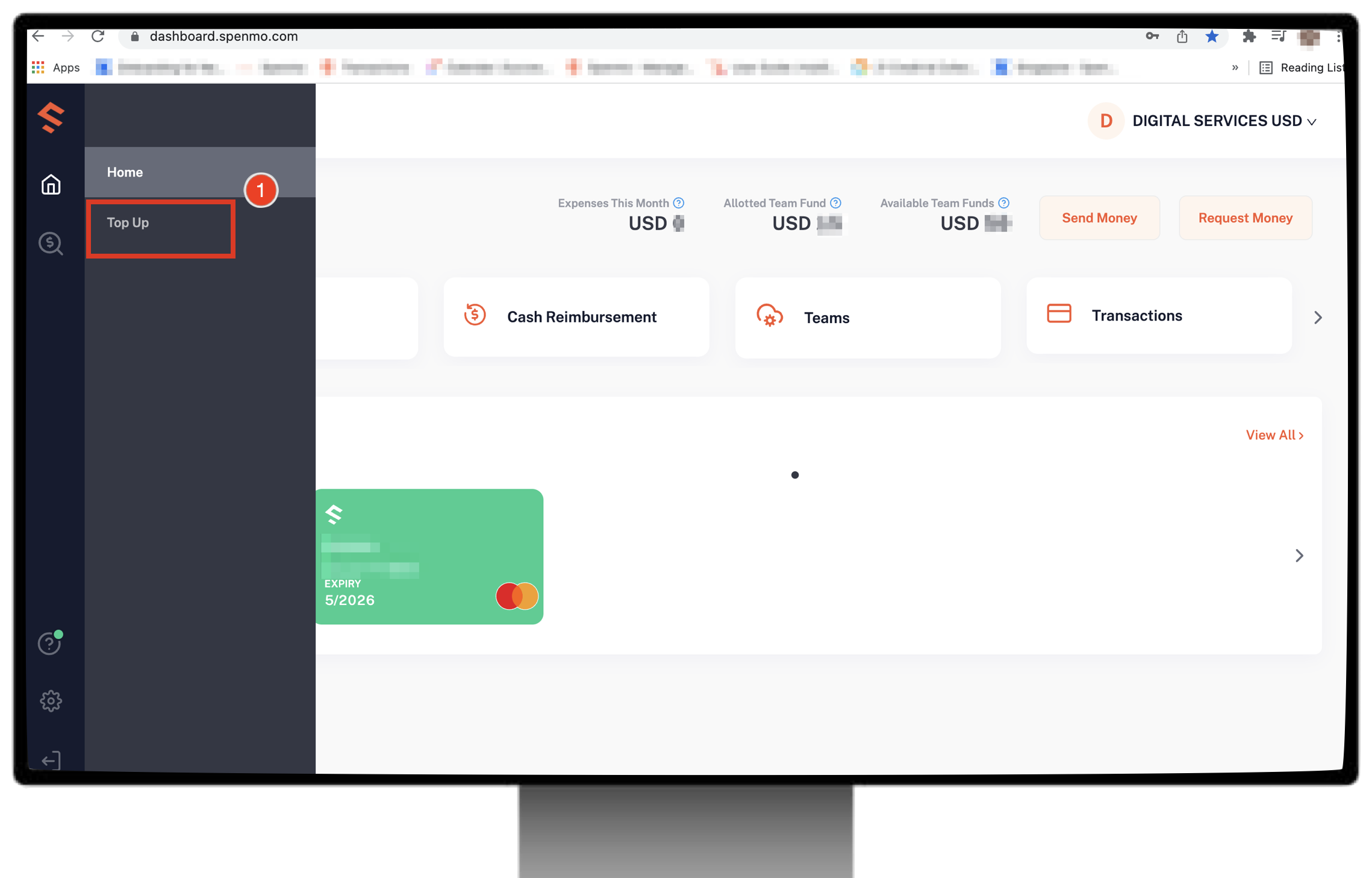 2. On the top up page, input the bank details shown on the screen and make a top up with your chosen amount.
The top up amount will either be reflected instantly or within 1-3 working days, depending on your bank.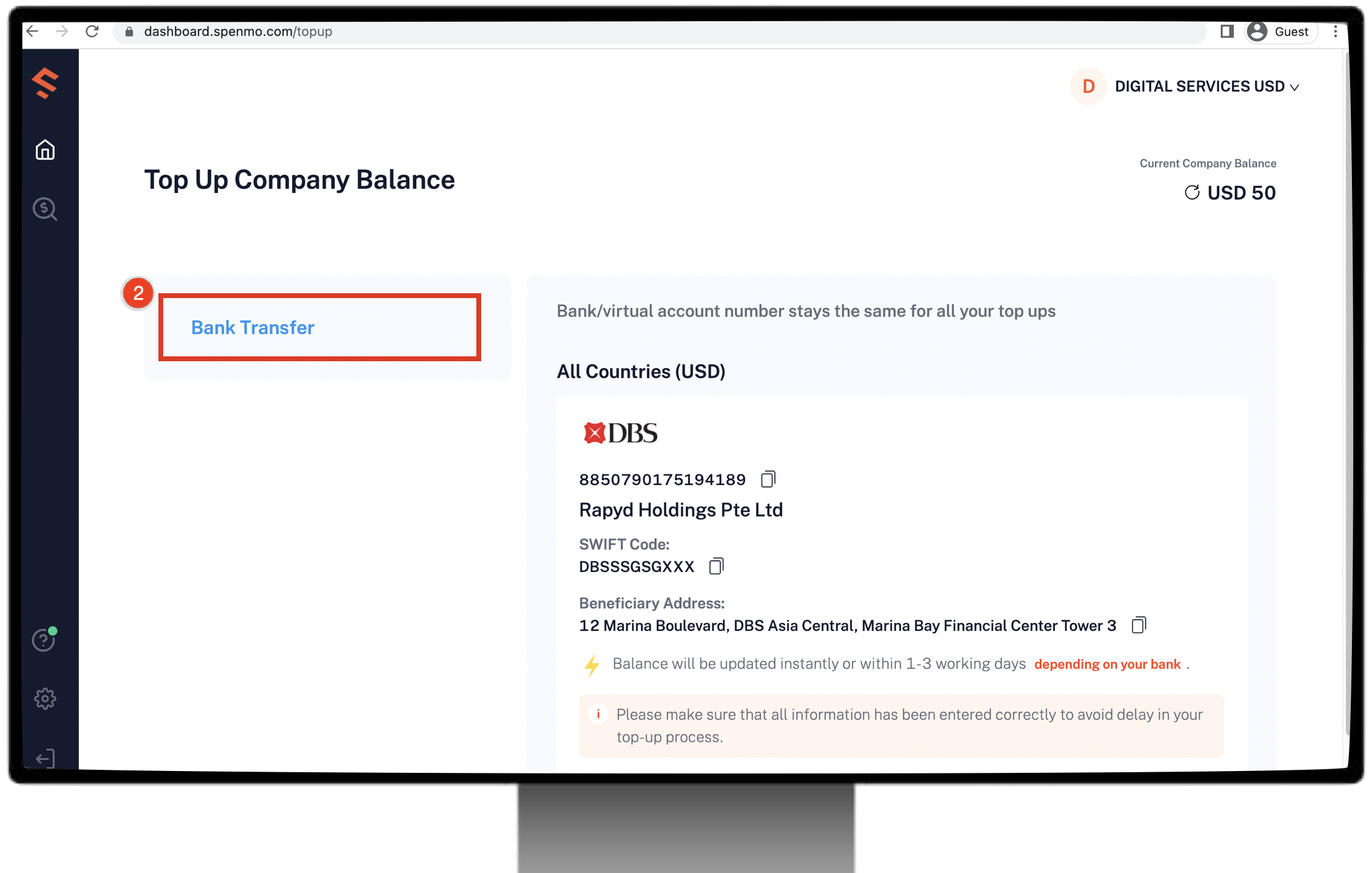 Things to note:
1. Upon feedback, we've swapped to static virtual accounts. This means that you will be able to use the same bank details for every top up.
2. Time taken for top-ups to reflect in wallet:
- Top-ups are instant if you transfer from DBS Bank Singapore.
- Within 1 working day if you transfer from other Singapore banks.
- Within 3 working days if you transfer from foreign banks (outside Singapore).
Please fill in this form for any additional assistance required.