Role: ✔ Admin, ✖ Accountant, ✖ Budget Owner, ✖ Employee, ✖ Bookkeeper
As an admin, you'll be able to update the user access of your employees directly from the Spenmo dashboard.
This means that you have the ability to switch an employee's access from 'Employee', 'Admin', and 'Accountant' to 'Bookkeeper', or vice versa. To do so, please follow the steps below.
1. Log into your Spenmo account and click 'Employees' in the settings.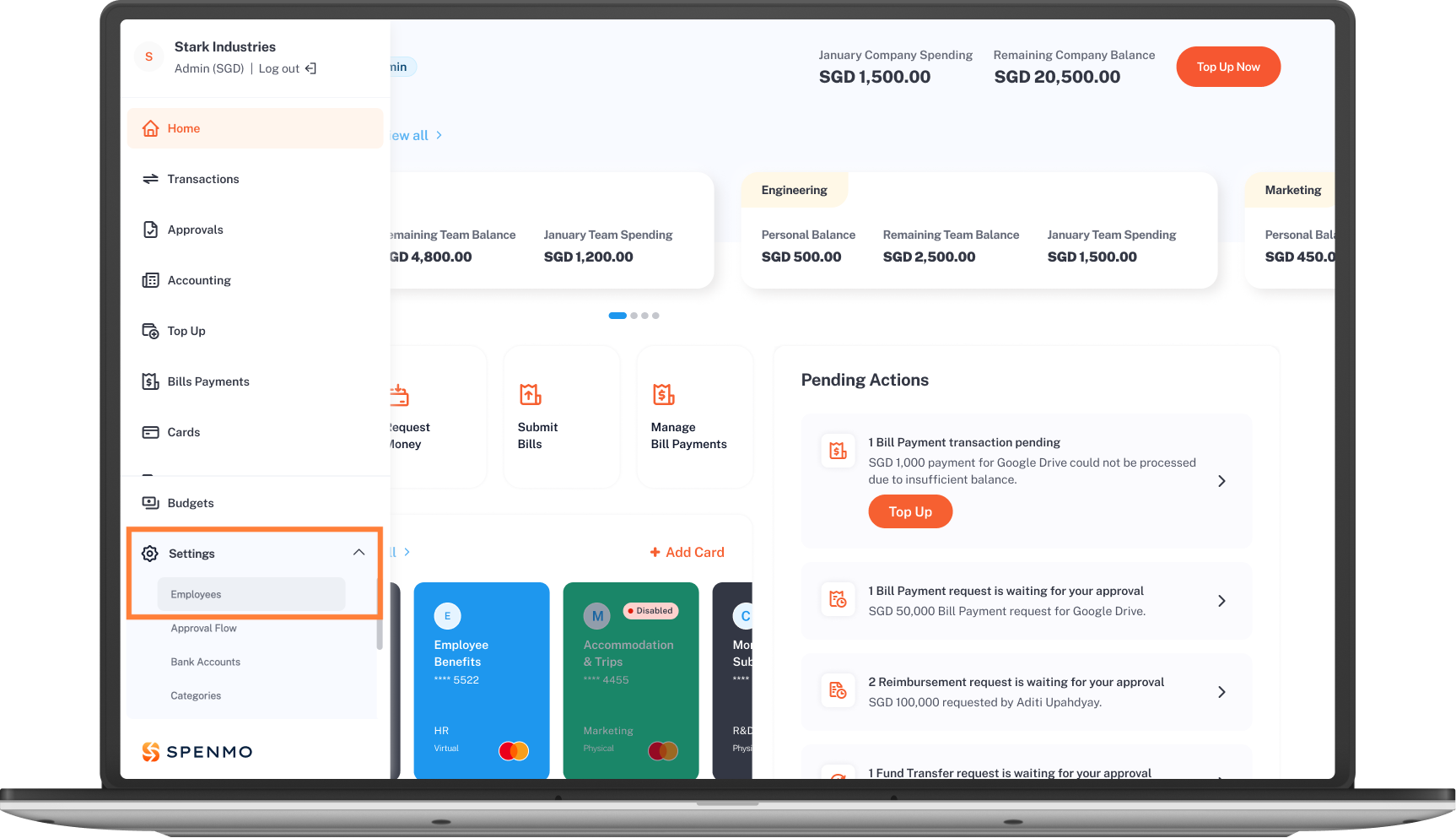 2. You will be able to view all the employees that have been onboarded in Spenmo.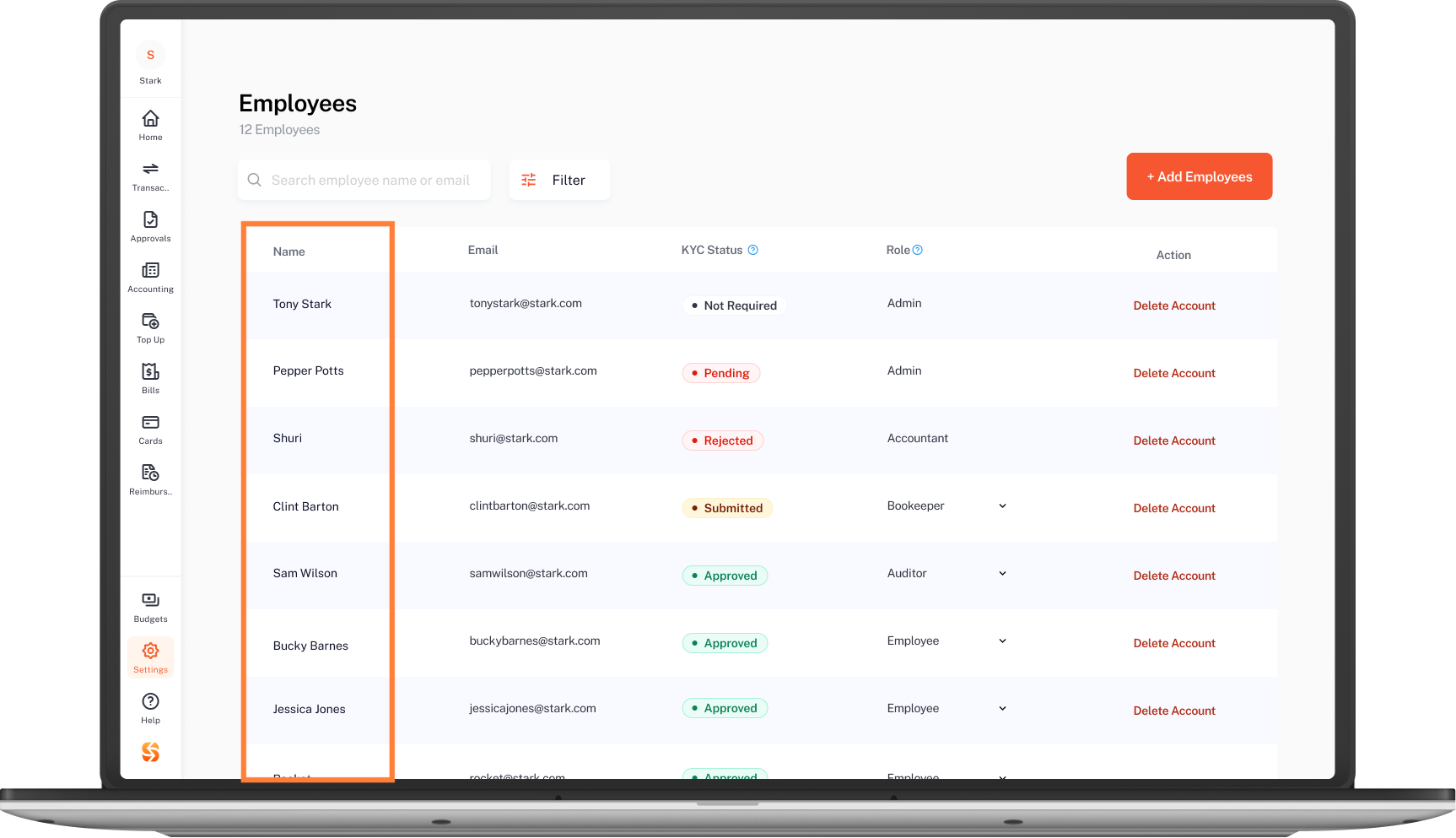 3. Click on the dropdown next to the 'Role' to change the access. You will be able to choose from 'Admin', 'Accountant', 'Bookkeeper', or 'Employee'.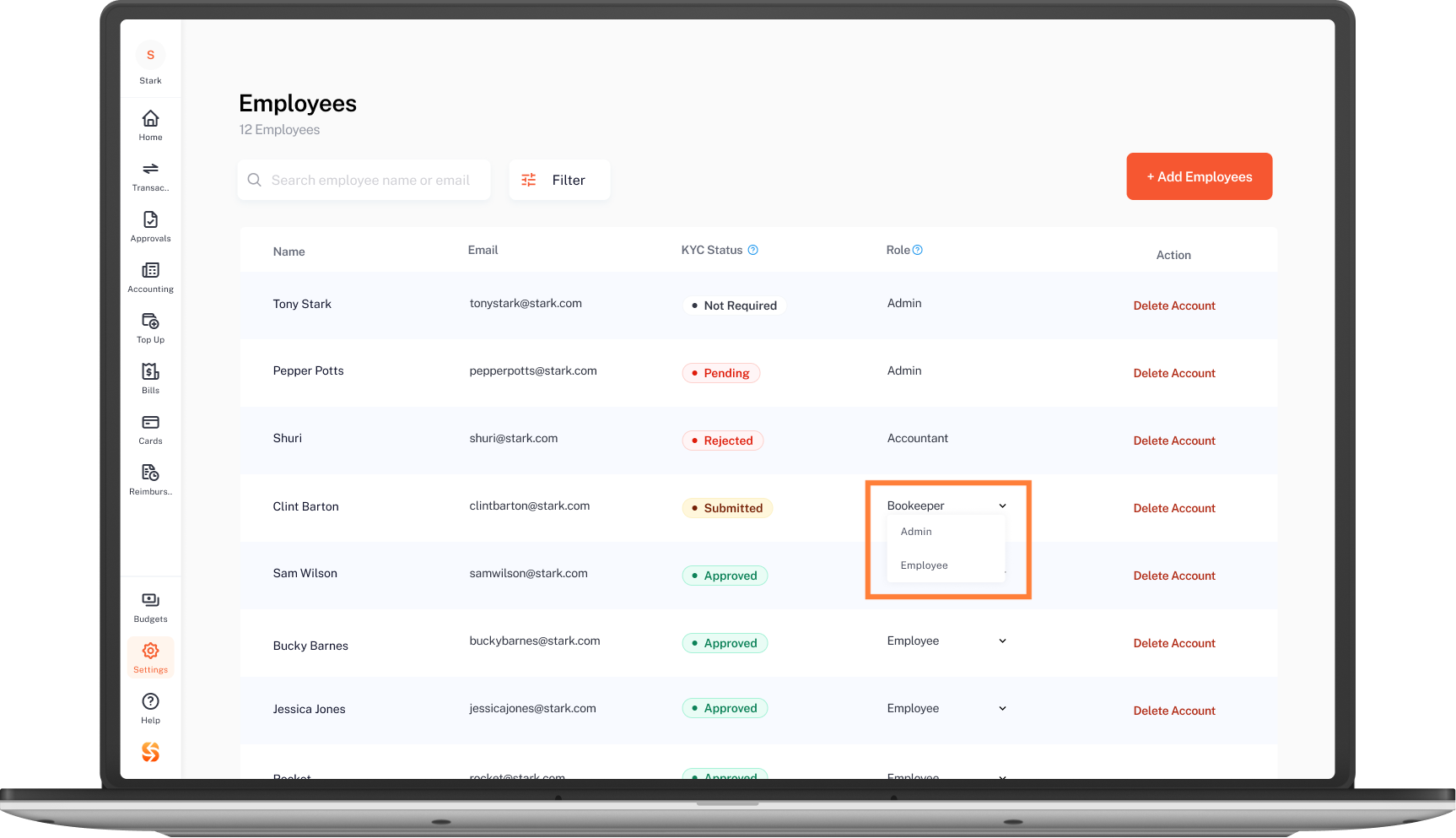 4. Currently, there is no option for the 'Auditor' Role on the dropdown list.

If you would like to change an employee's Role to Auditor, you can offboard the employee first by following the steps here.


After offloading the employee, click 'Add Employee'.




Fill in your employee's details. After filling in their details, click 'Auditor' under Role.




Click 'Add Employees'. You have now changed the employee's role to Auditor.


5. Once you have changed the user Roles, the Roles will be updated immediately.


Please fill in this form for any additional assistance required.