Role: ✔ Admin, ✔ Team Manager, ✖ Employee, ✖ Bookkeeper
Spenmo Virtual Cards help you categorise your spending more efficiently by allowing you to have multiple cards, each with its own purpose. Admins and Team Managers are able to create cards depending on their needs. Once you create a card, you can immediately start using it.
Creating cards as an Admin
1. Click on 'Add new card' on your Spenmo dashboard.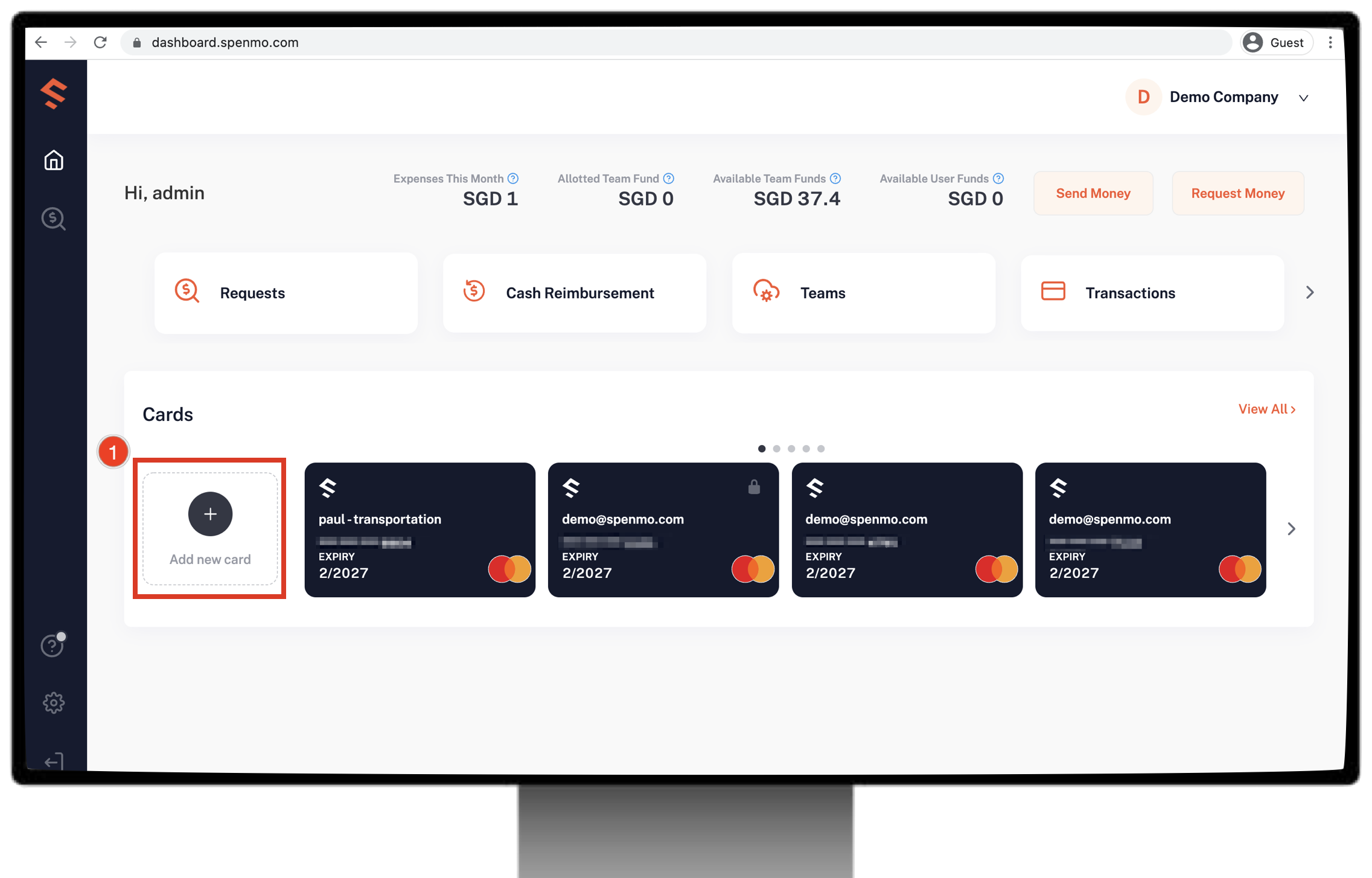 2. Select 'Create Virtual Card'.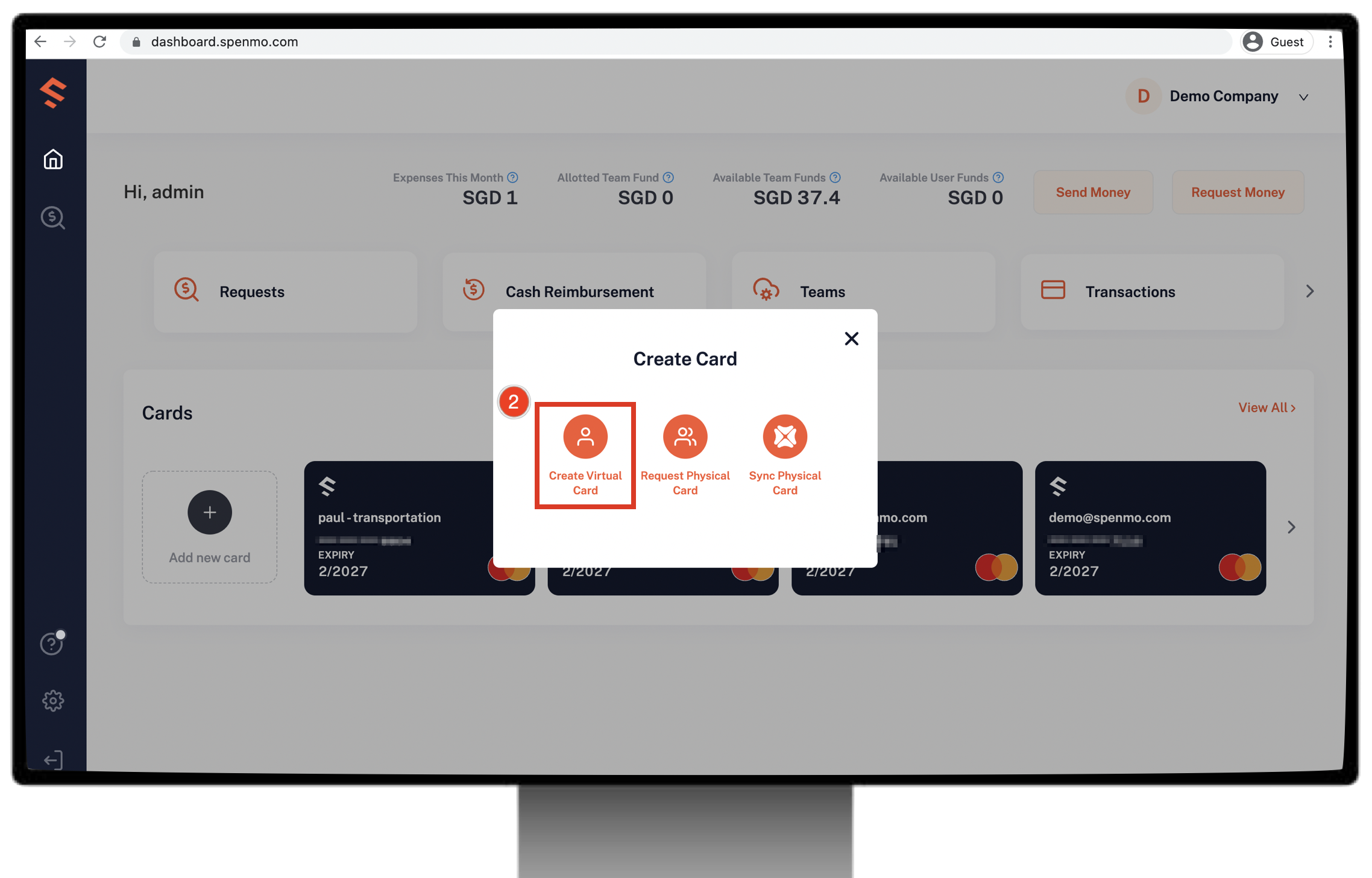 3. Name the card anything you'd like and choose the card colour. Click on 'Confirm'.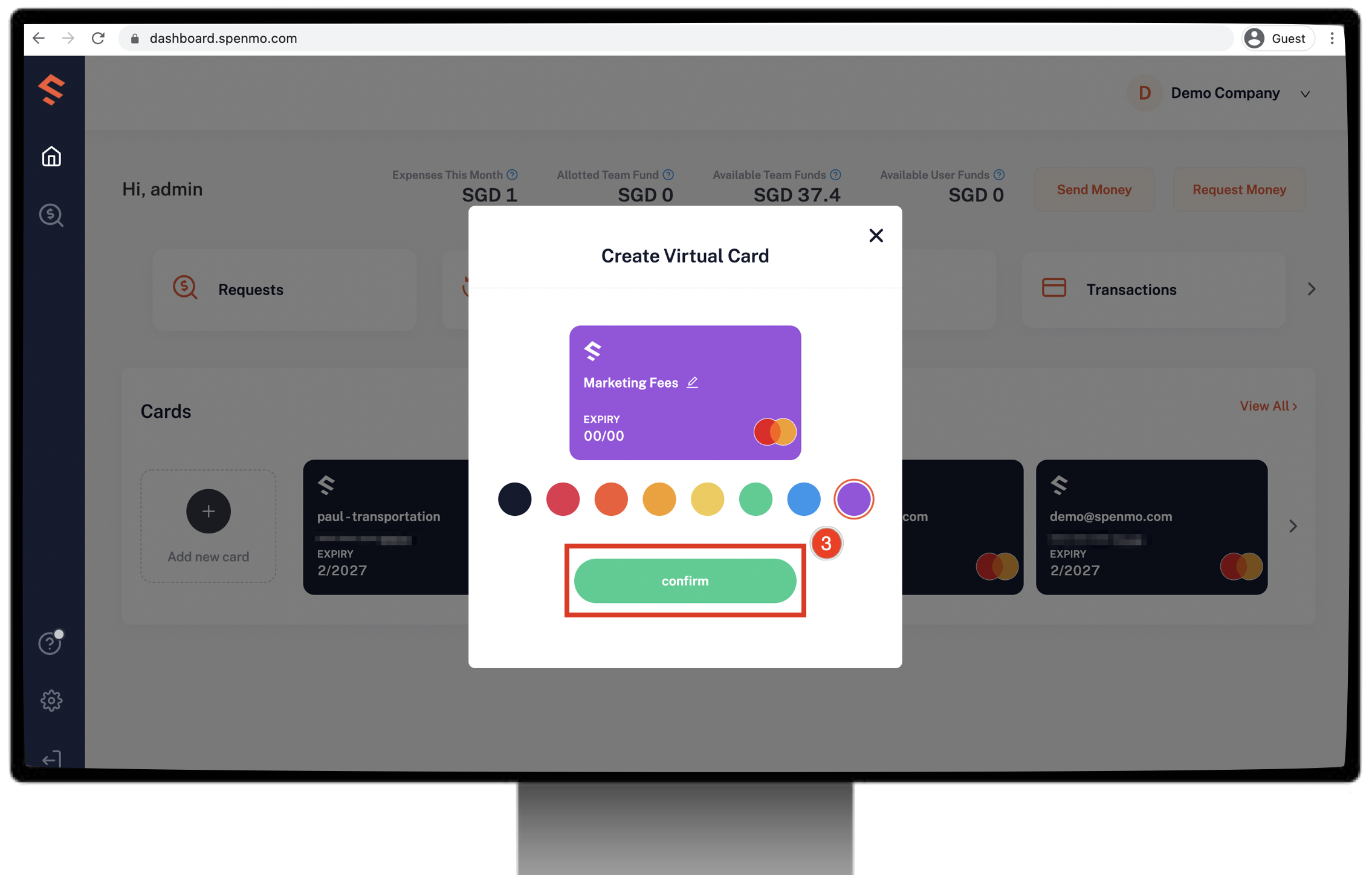 4. Proceed to choose who to assign the card to. As an admin, you can create cards for yourself and for your employees.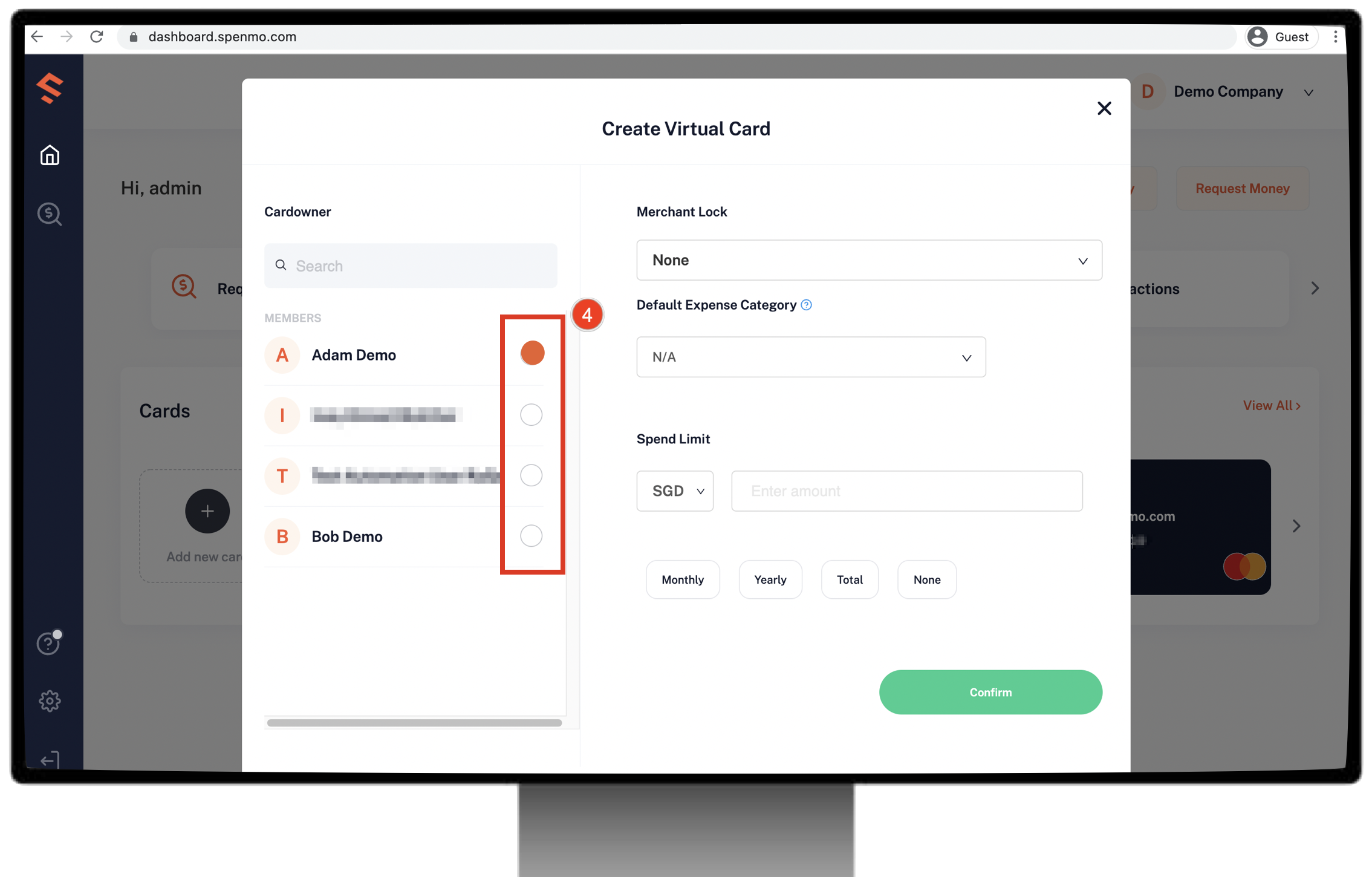 5. If you want the card to only work for certain merchants, please specify your desired merchants from the dropdown list. If you leave the merchant lock empty, the card will be able to be used anywhere.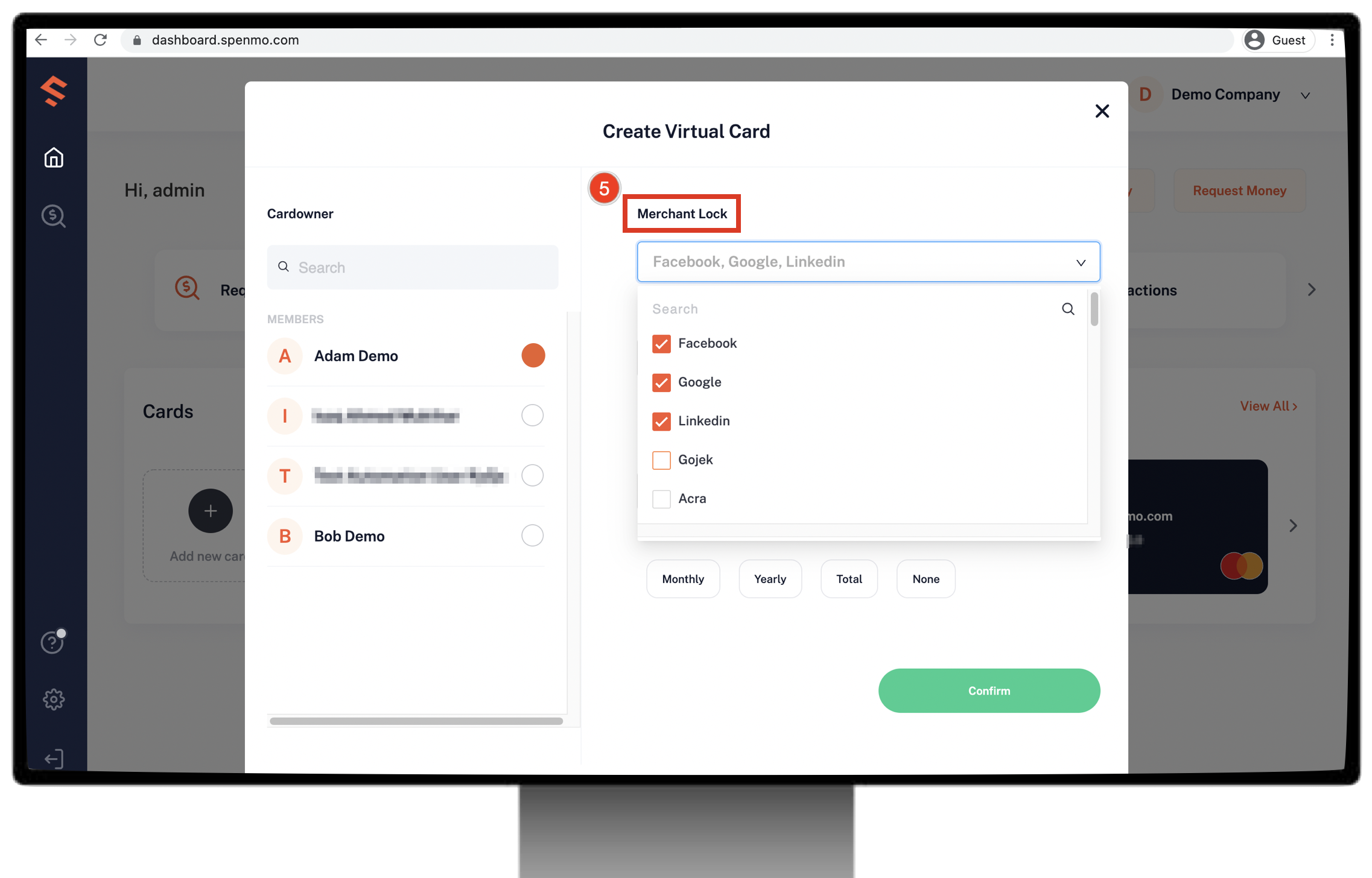 6. Select the 'Default Expense Category' for the card. Learn more about this feature here.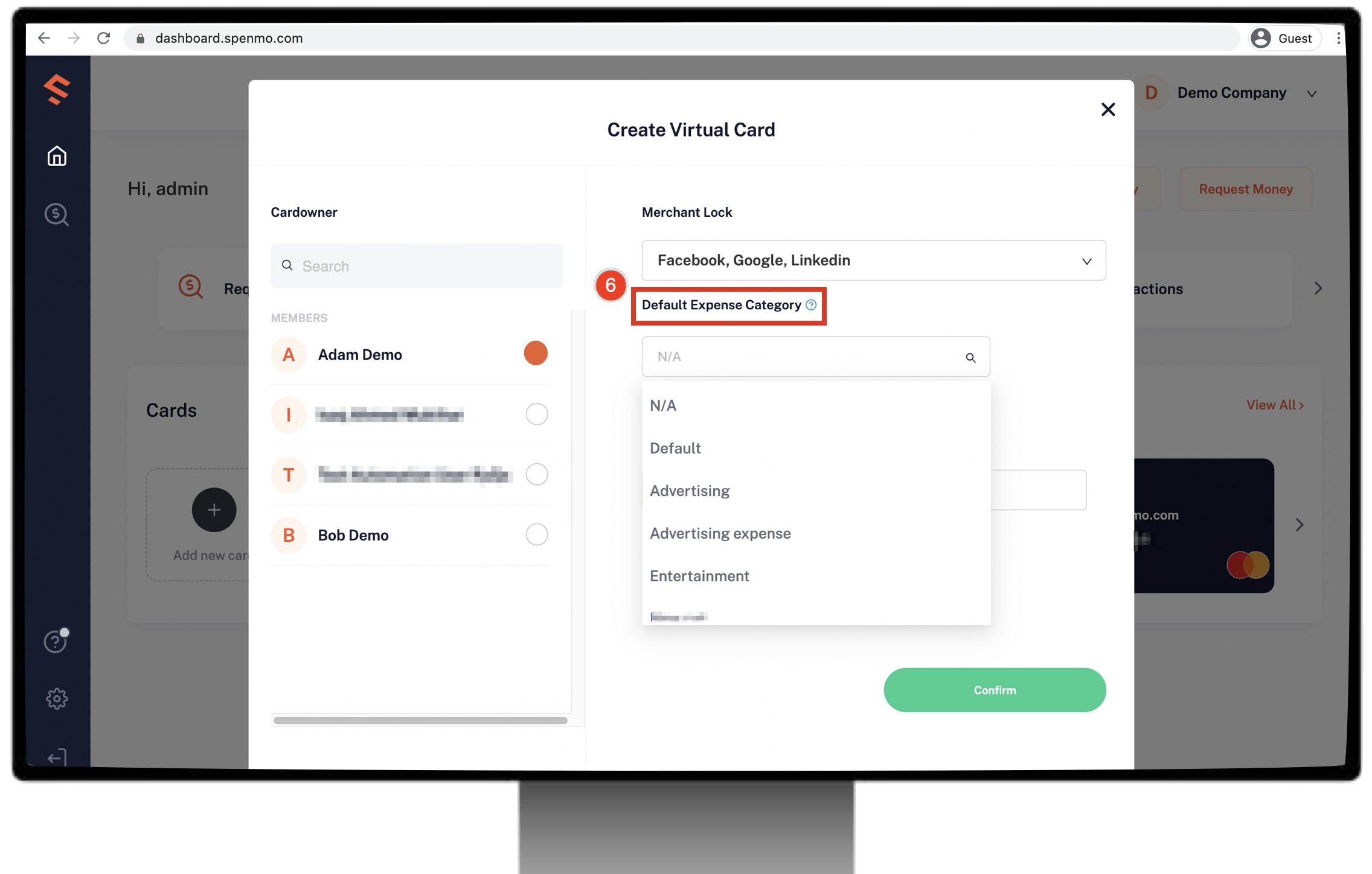 7. Set a spend limit on the card. The spend limit will be refreshed once the time frame chosen has ended.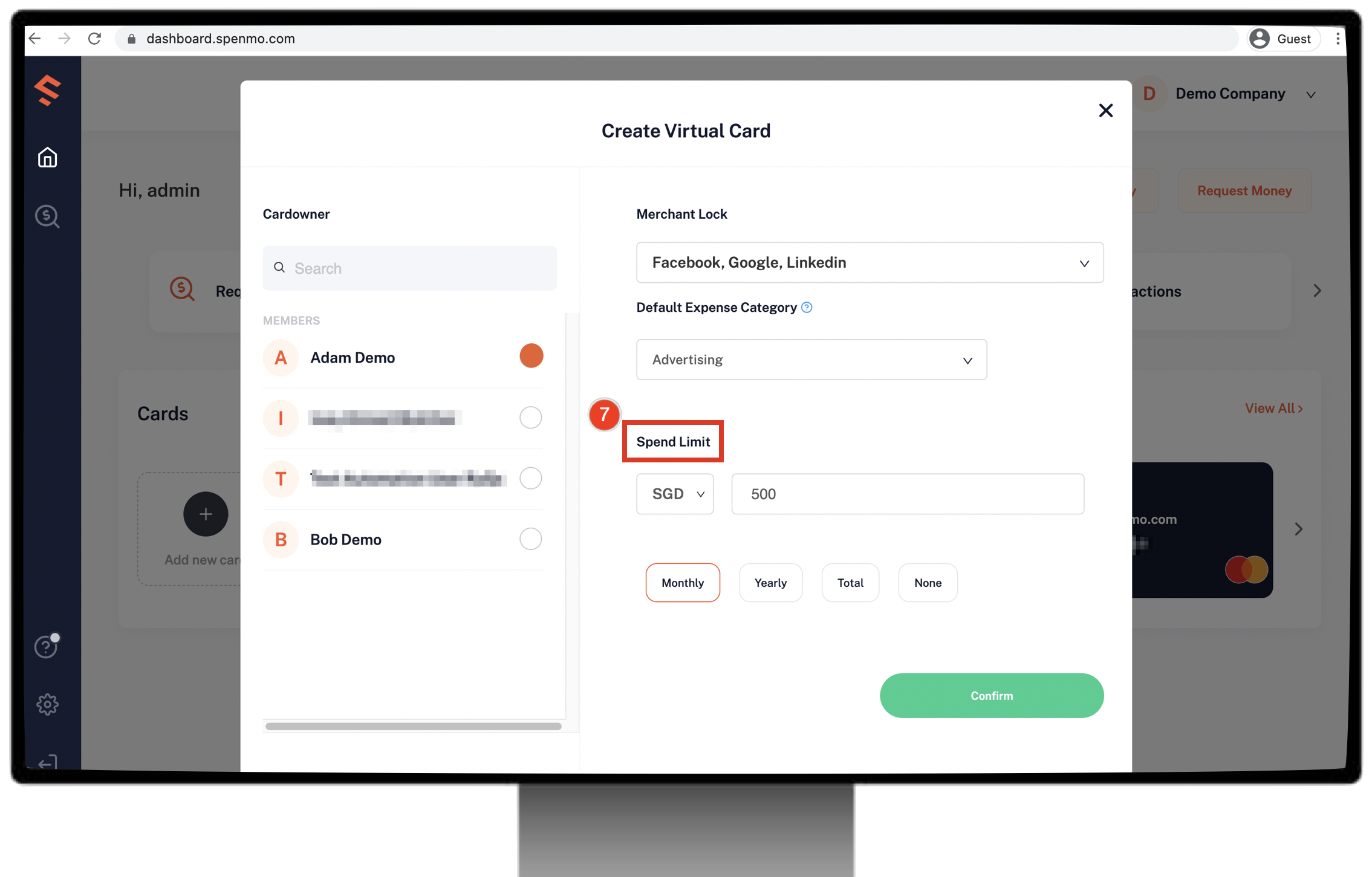 8. Click 'Confirm'. The card is ready for use! As an Admin, you will be able to see all the cards that have been created for your company on your Dashboard.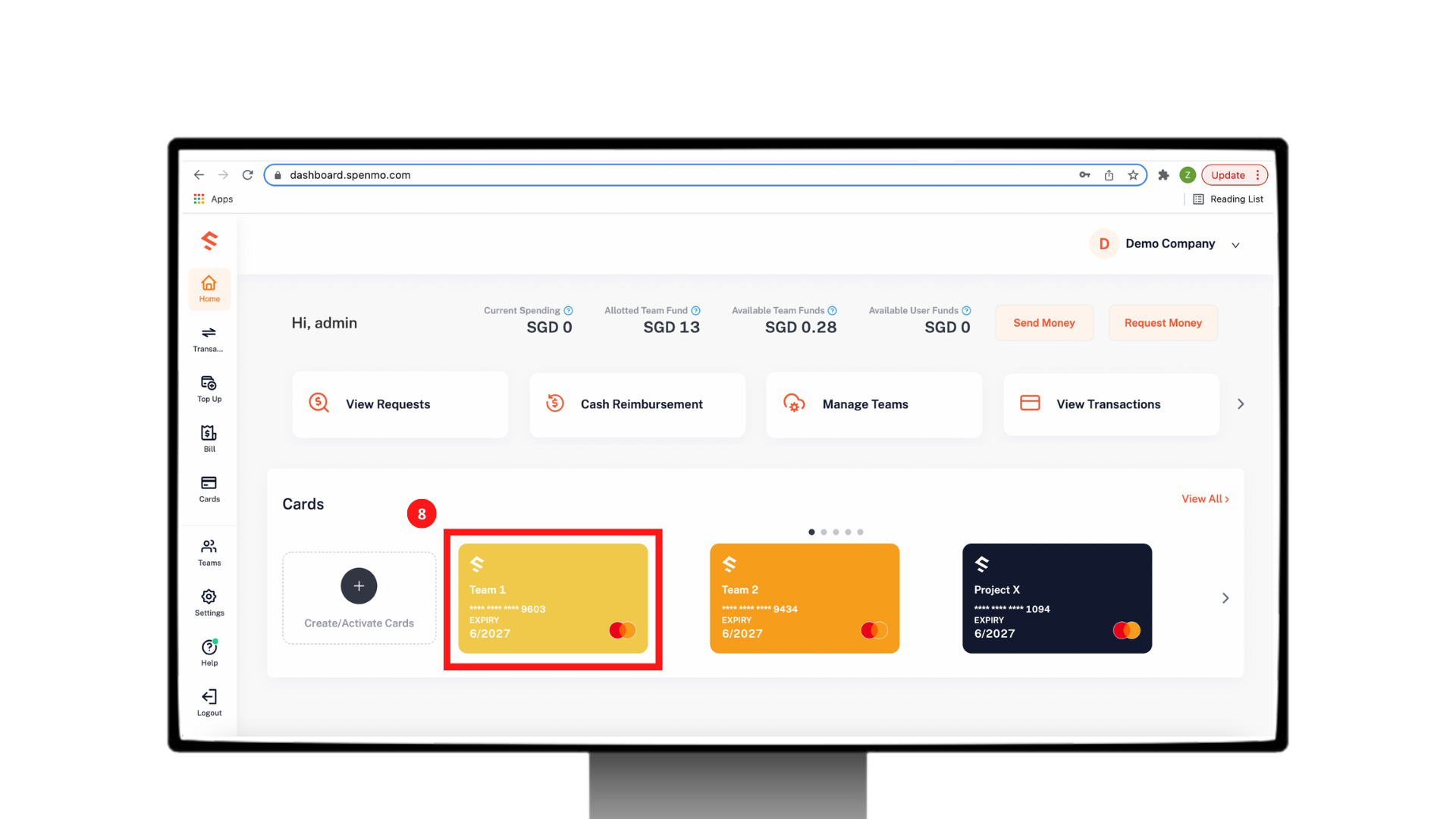 9. Click on the card to view the card details.
9.1. Enabling and disabling the card as an Admin or Manager.
Toggle the switch to enable or disable any card.
9.2. Enabling and disabling the card as an Employee
As an Employee, you are only allowed to disable cards. Please contact your Admin or Manager to enable your cards.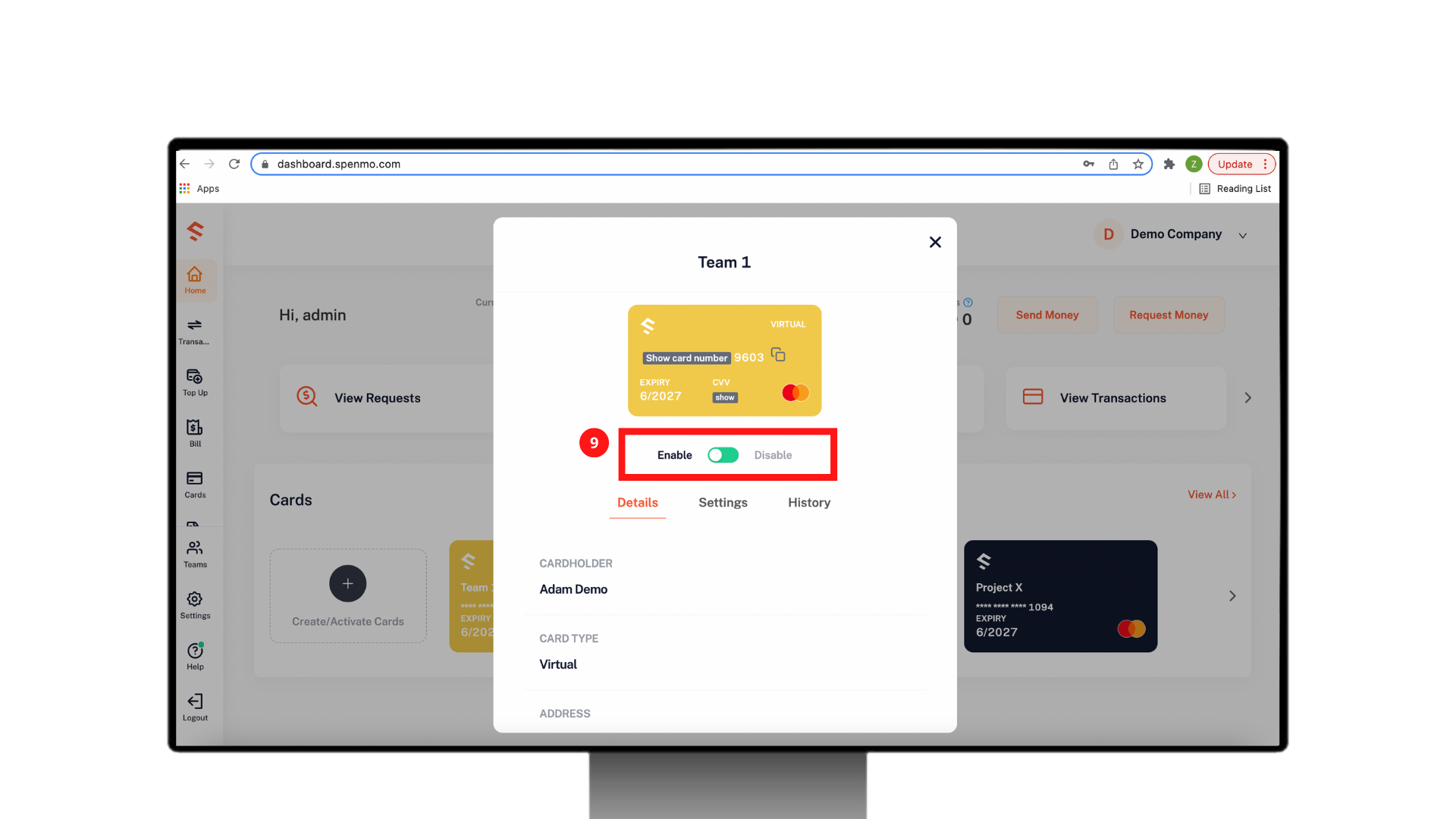 10. The 'History' tab will show you all the transactions that have been charged on the card.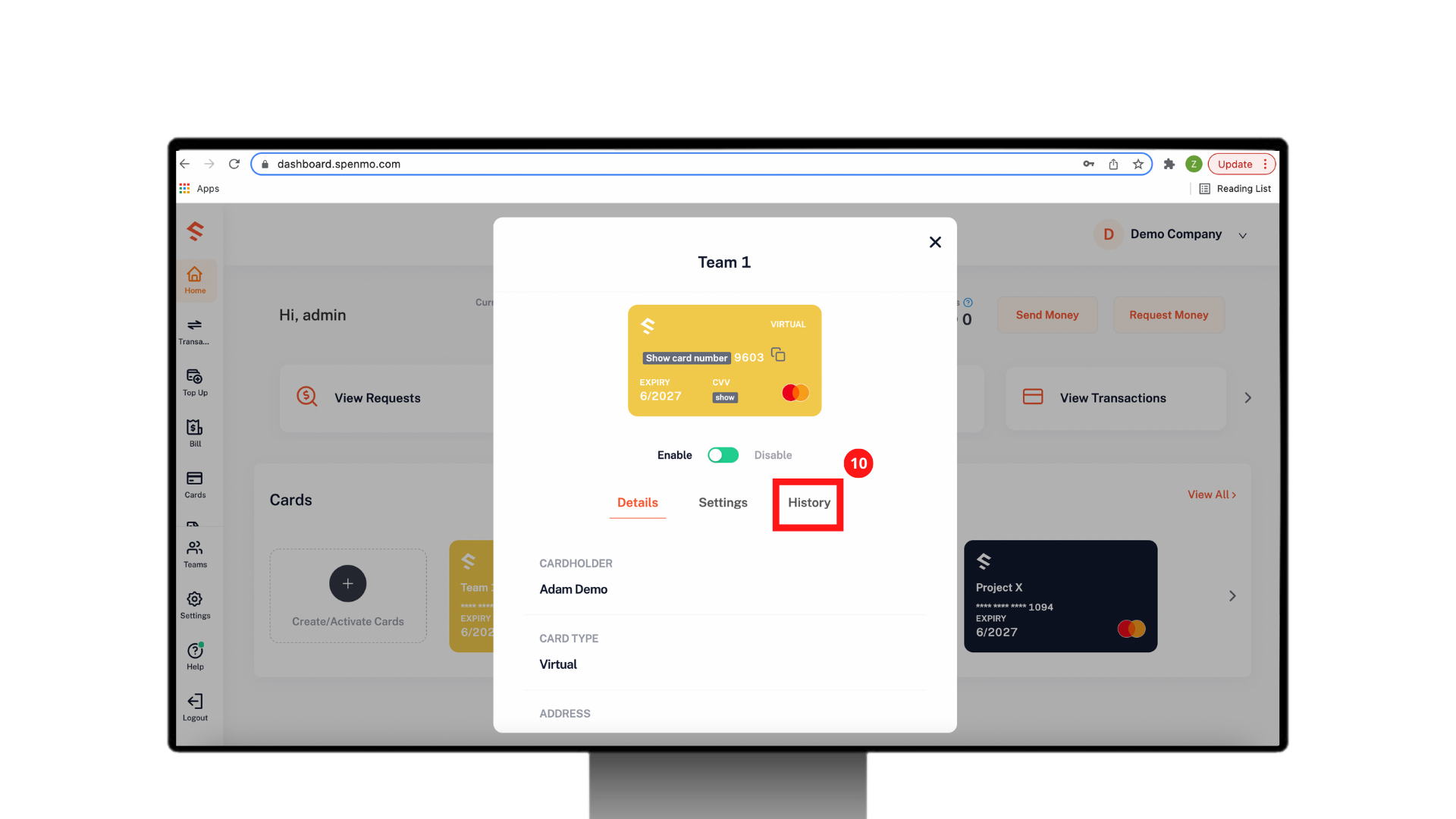 Changing card settings
1. To change the card settings that you have set, click into the card and select 'Settings'.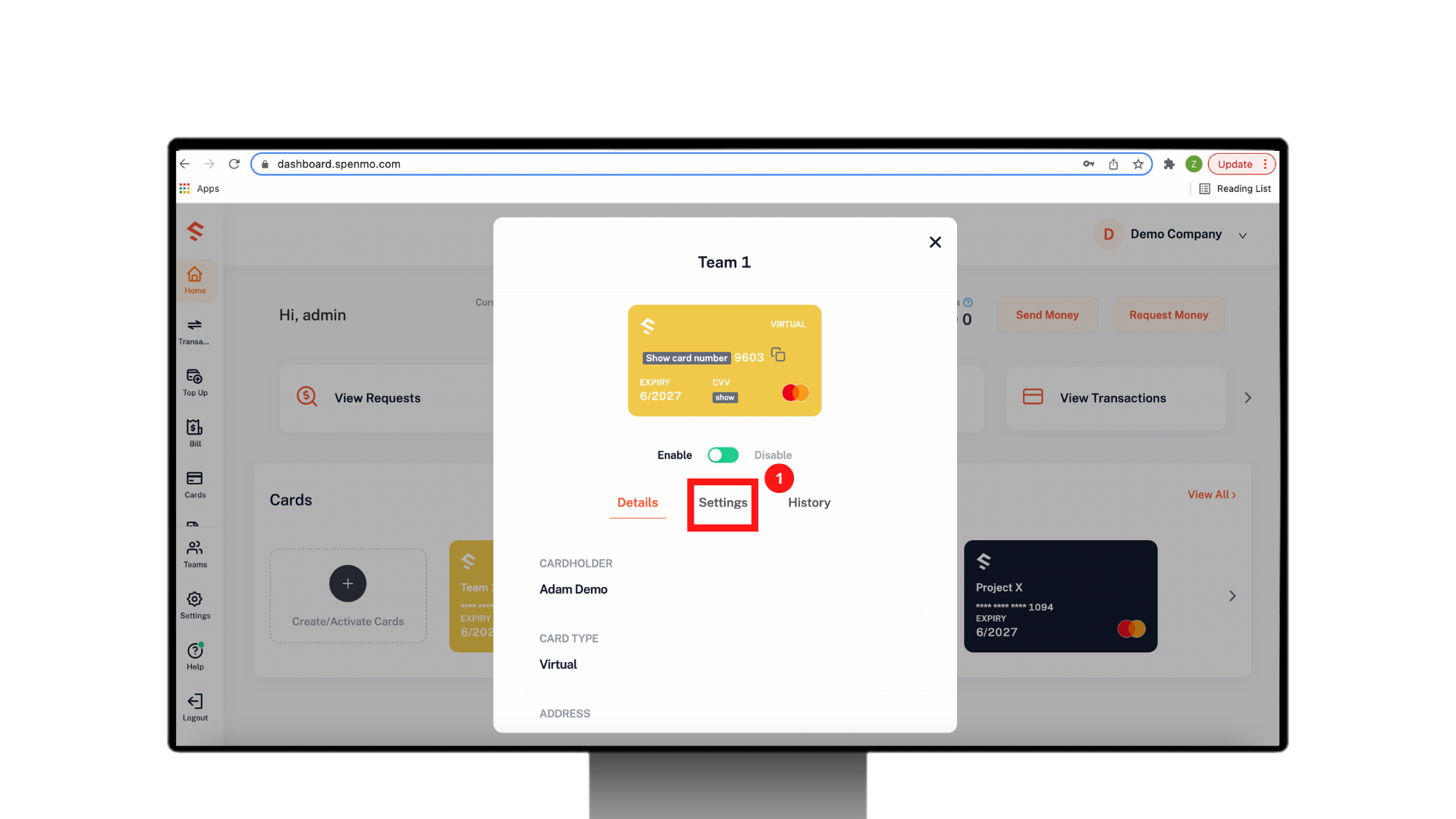 2. Scroll to the bottom and click on 'Card Settings'.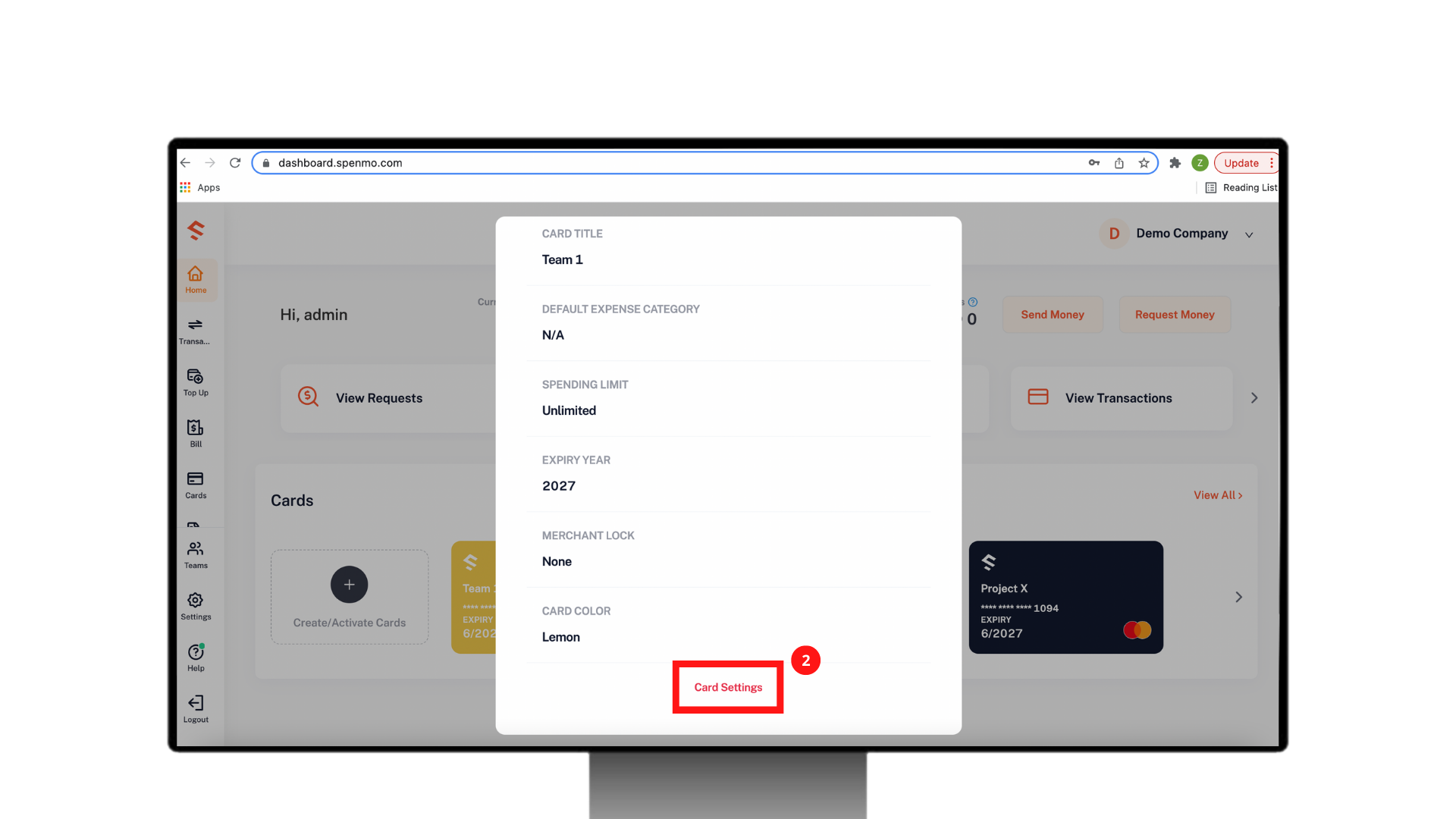 3. Select 'Edit Settings'.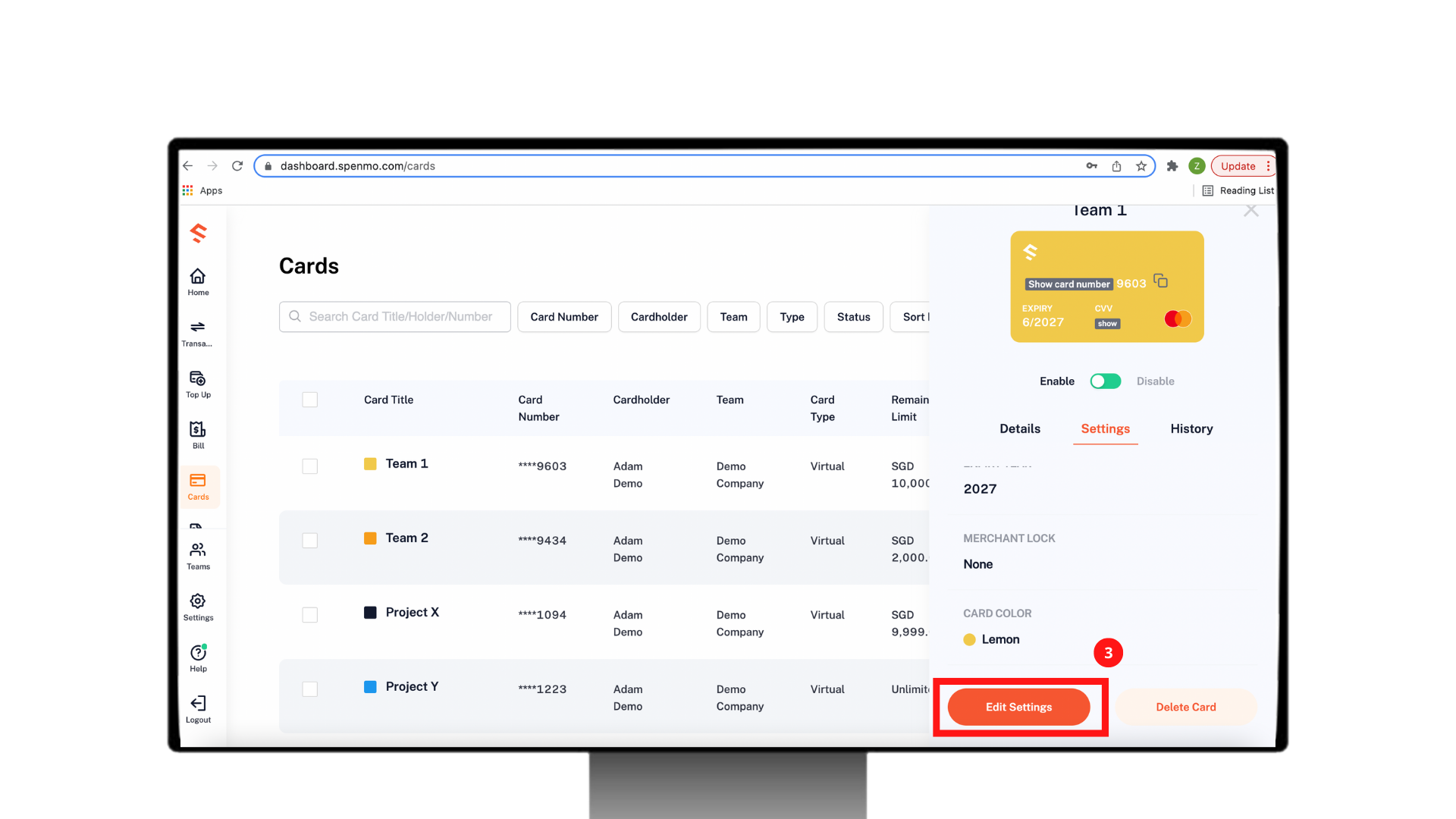 4. Proceed to change the settings as you'd like. Team Managers and Admins are allowed to edit all fields on the card settings, while Employees are only allowed to change card name and colour.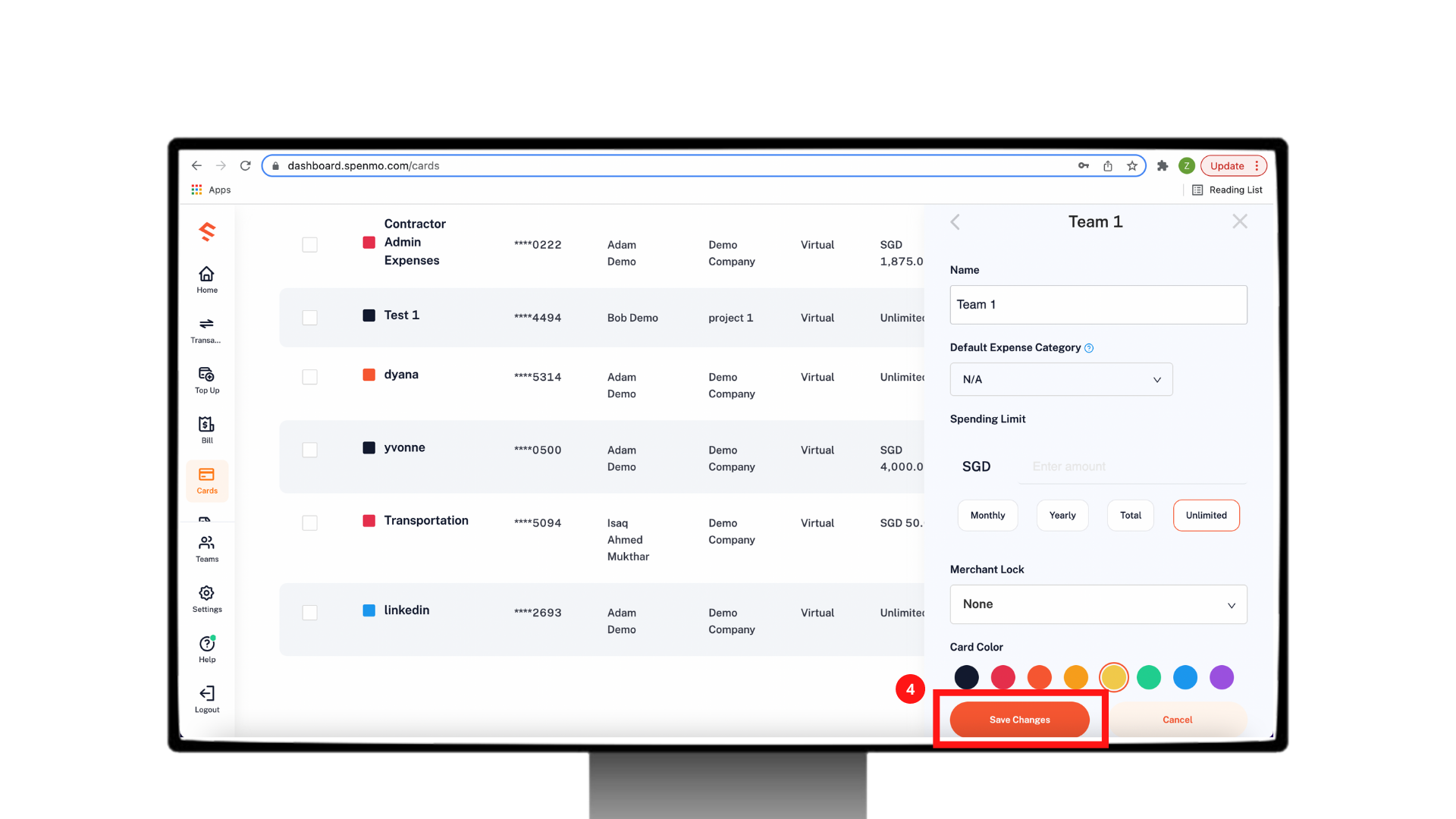 Deleting a card
Role: ✔ Admin, ✔ Team Manager, ✔Employee
1. Steps to delete a card are the same as those stated above.
2. Select 'Delete Card'.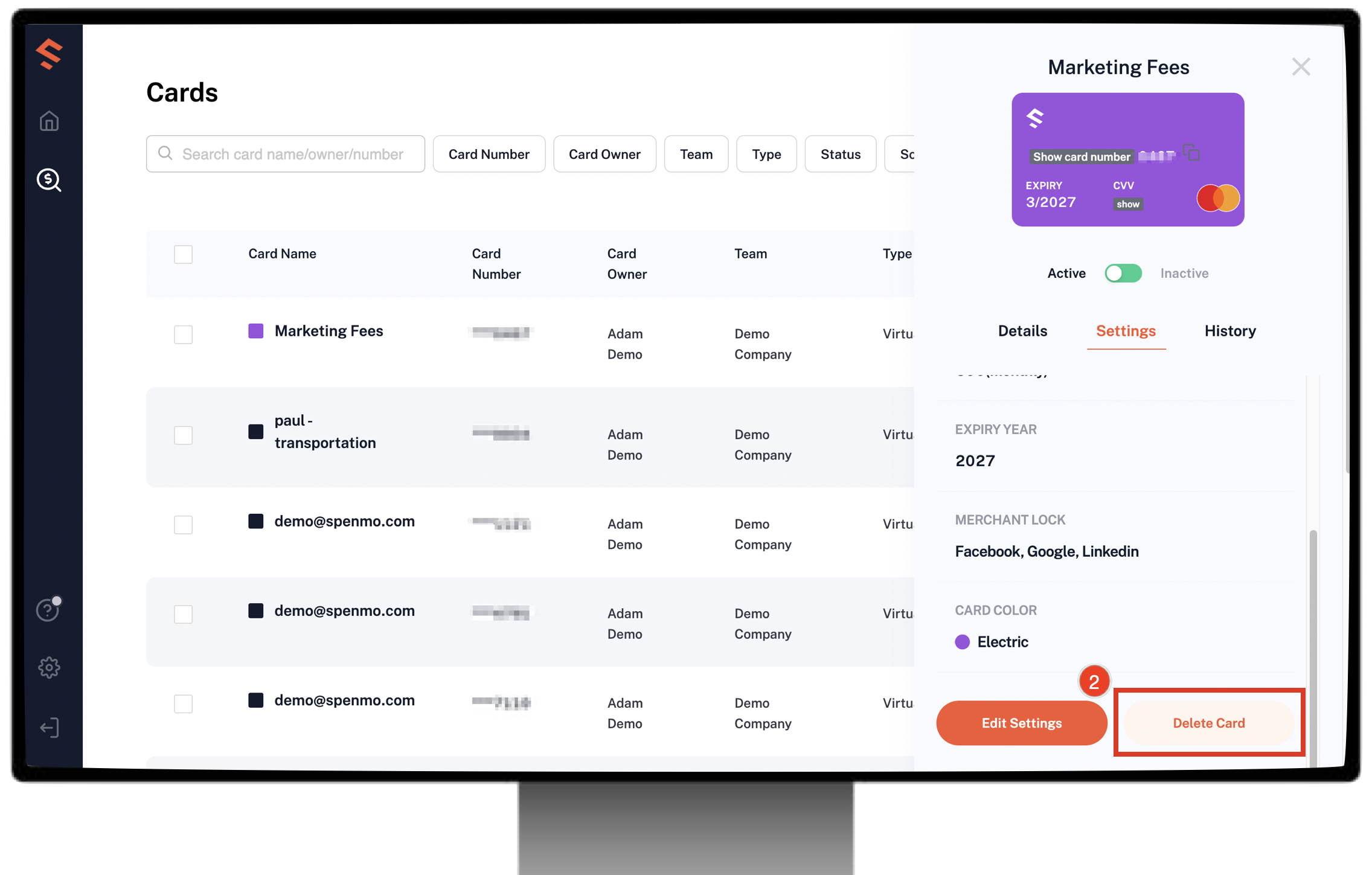 3. Do note that a card cannot be deleted if there are pending transactions on it (eg. refunds, payment guarantees etc.).
Please reach out to support@spenmo.com for any additional assistance required.