Role: ✔ Accountant, ✔ Admin, ✖ Team Manager, ✖ Employee
This article will serve as a guide on how to sync the tax in the Spenmo dashboard to Xero.
Before Syncing Tax
Before syncing tax, you must ensure you've created the tax on the Spenmo dashboard. Please find a guide on how to do so here.
How to Sync Tax from Transactions Menu
1. Hover over the

icon on the upper left of your screen, and click 'Transactions'.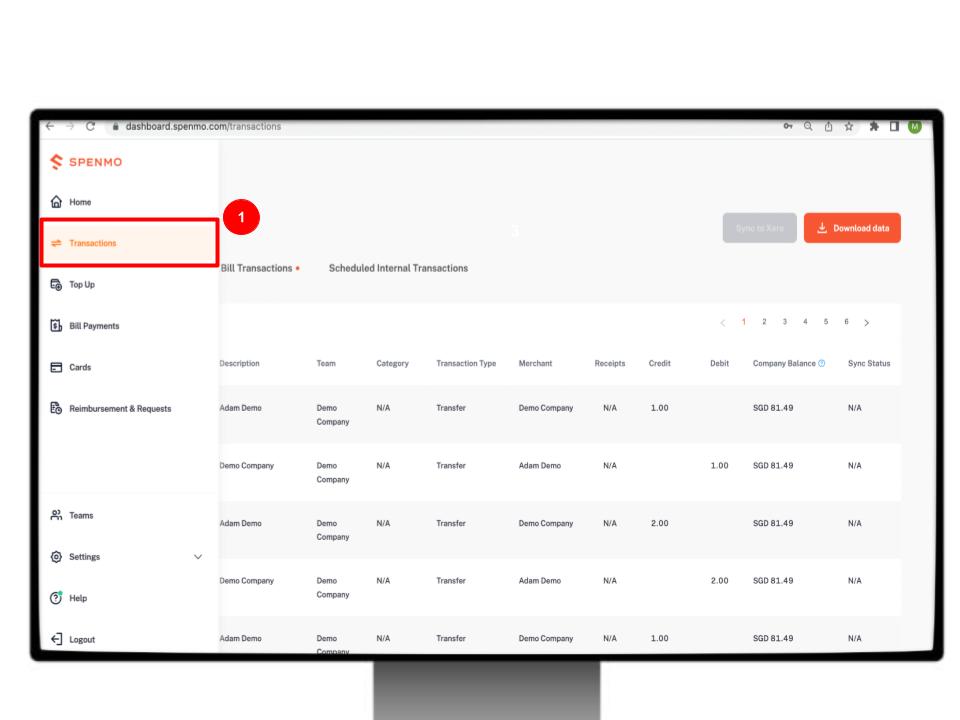 2. Click on the transaction you want to sync.
3. In the transaction details on the right-side page, click 'Edit Details'.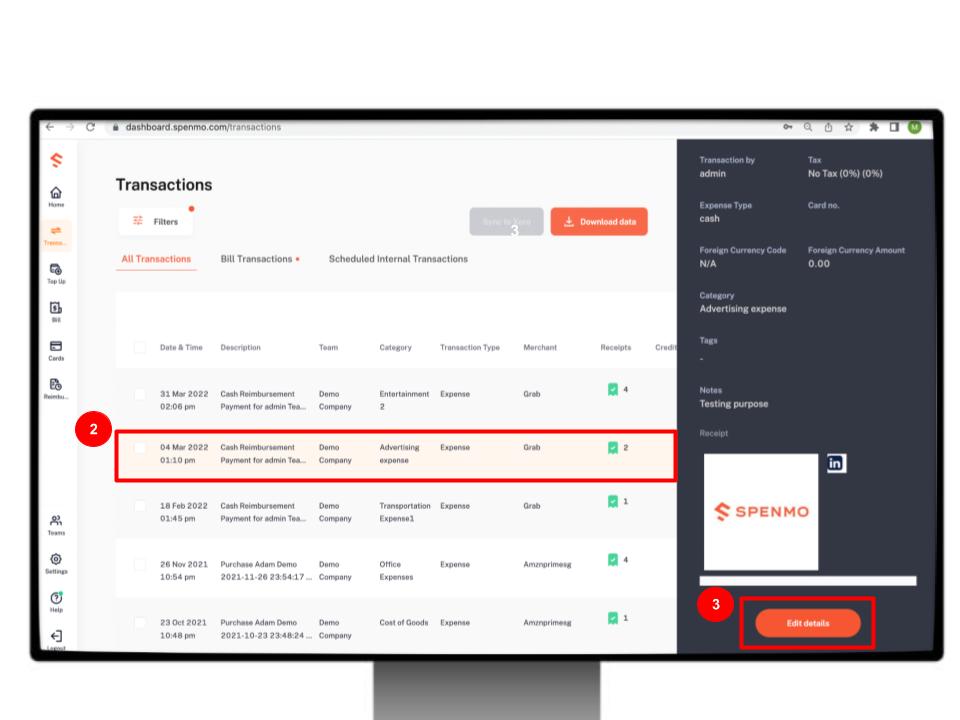 4. If you'd like to sync transactions automatically, please ensure you've also selected the category before saving. The transaction will automatically get synced to the Chart of Accounts (CoA) mapped to this specific category after saving.
If you'd like to sync transactions manually, you can sync the transaction after saving.
Please find a guide on how to sync transactions automatically and manually here.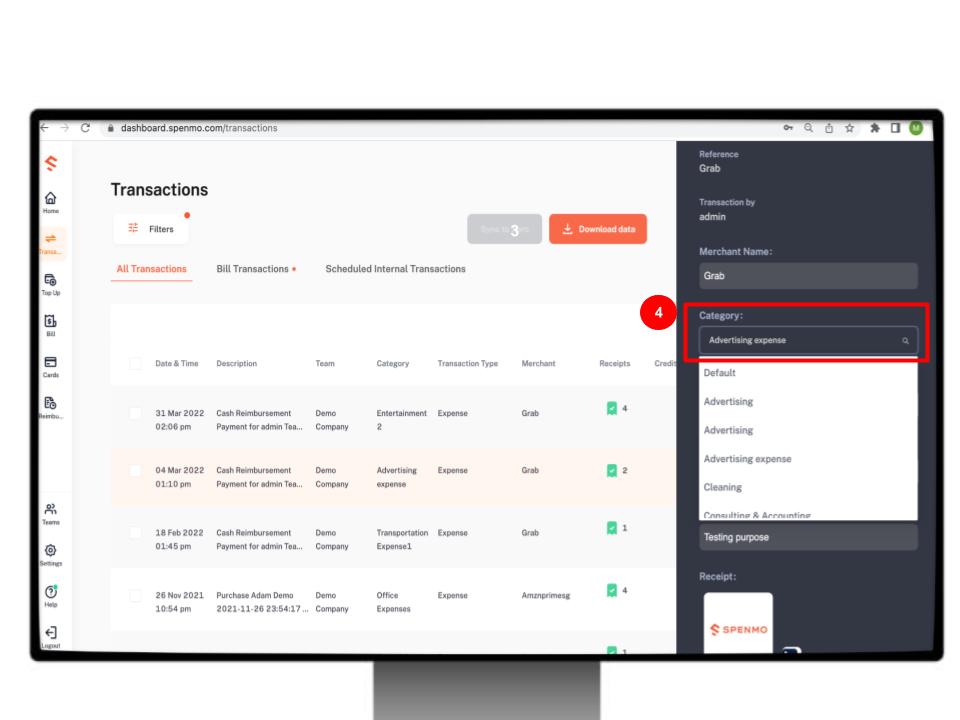 5. Click on the dropdown menu under Tax Name. Your existing tax names and tax rates will appear for selection. Proceed to select the tax you want to sync the transaction to.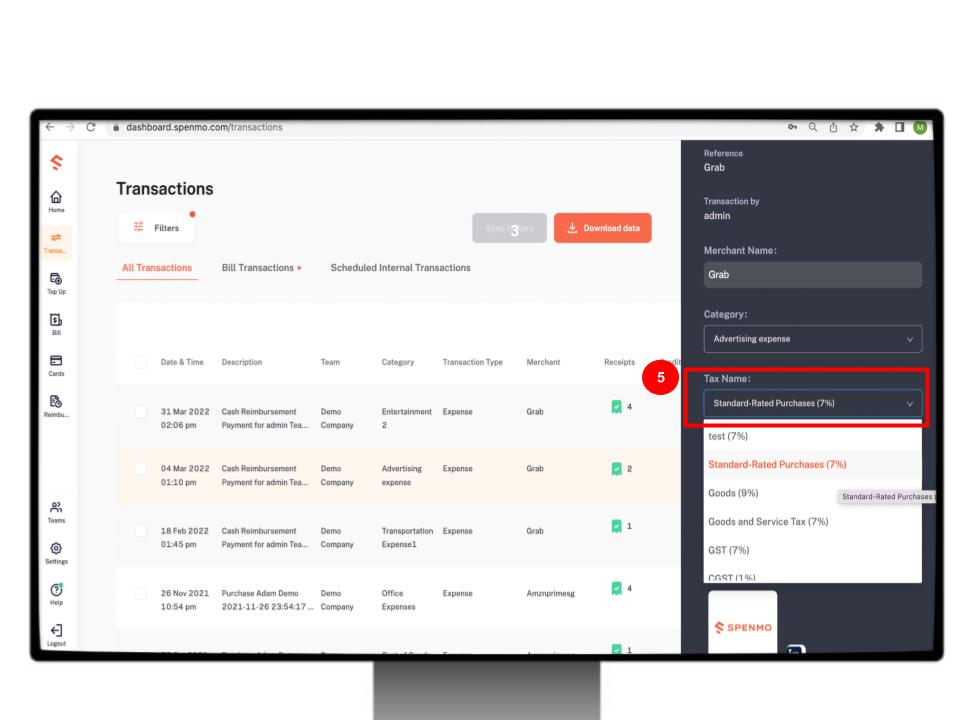 Note:
For Xero, tax is compulsory. Make sure to set the tax correctly before you save and sync the transaction.
6. Once you're done, click Save.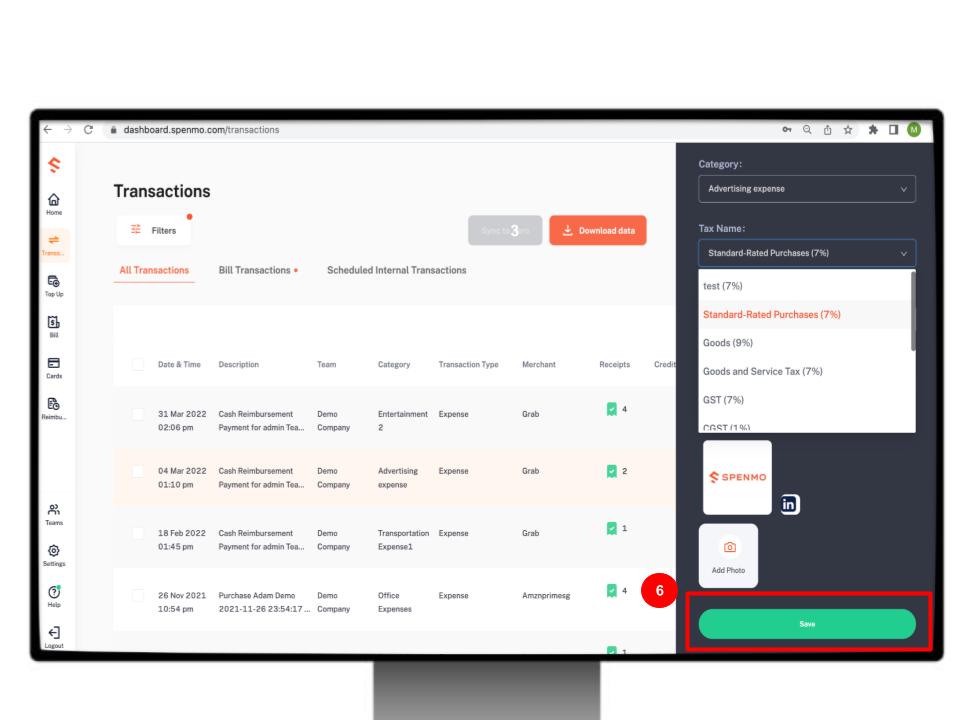 Note:
Please note that you need to assign a tax to a transaction before syncing it to Xero. If a transaction is already synced beforehand, the addition of tax afterward will not reflect in Xero, you'll have to do so manually.
If your Spenmo account is not connected to Xero, you can still export the transactions with assigned tax in CSV format. Then, you can import the CSV to your accounting software for reconciliation.
7. If your Spenmo account has connected to Xero, the transaction with the assigned tax will be synced to Xero. Please find the example below.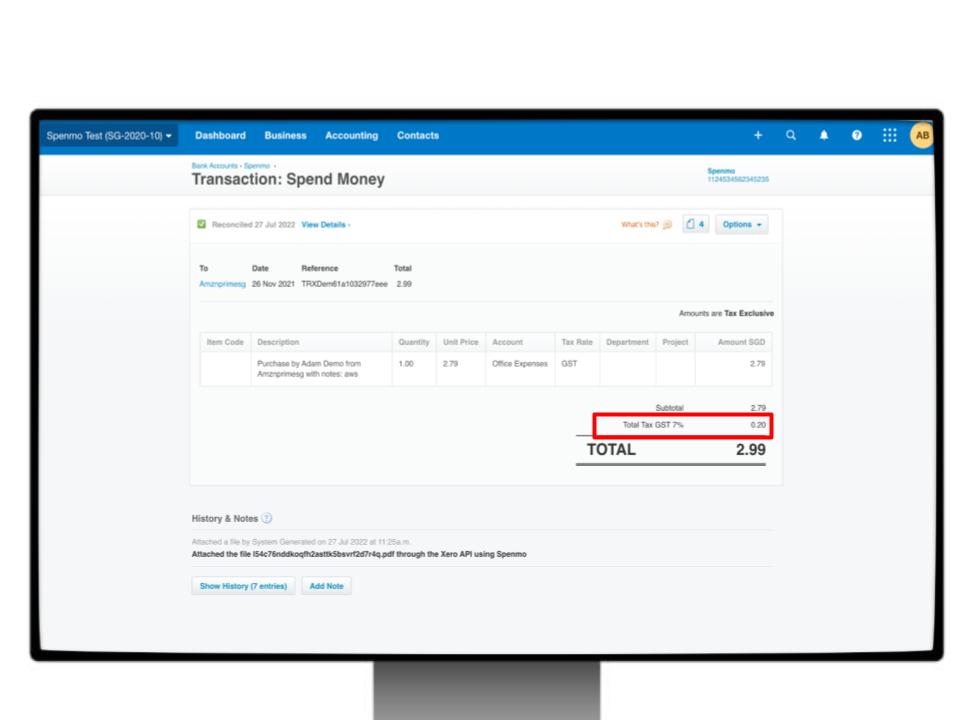 In this case, you have selected GST (7%) on transaction details in Spenmo. Then, the transaction with the assigned tax is synced to Xero. The amount of transaction from Spenmo (2.99) is always tax inclusive by default.

In Xero, you will be able to see the split between the amount exclusive of tax (2.79) and the tax amount (0.20).
Please fill in this form for any additional assistance required.