Role: ✔ Admin, ✖ Accountant, ✖ Team Manager, ✖ Employee
How To View Employees Onboarding and KYC Status
1. Hover over the ⚙ icon and click 'Employees'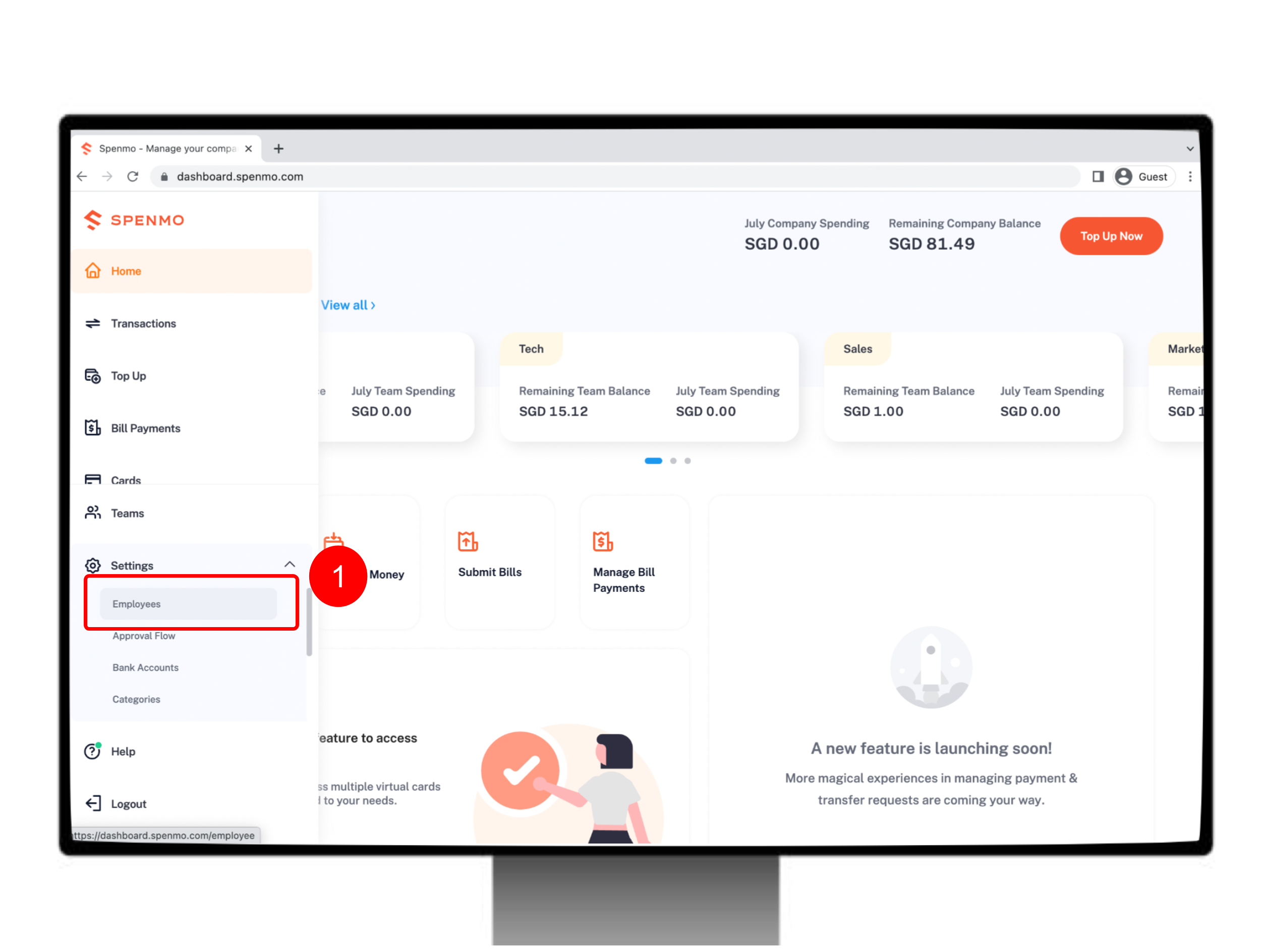 2. Click on the 'Filter' button.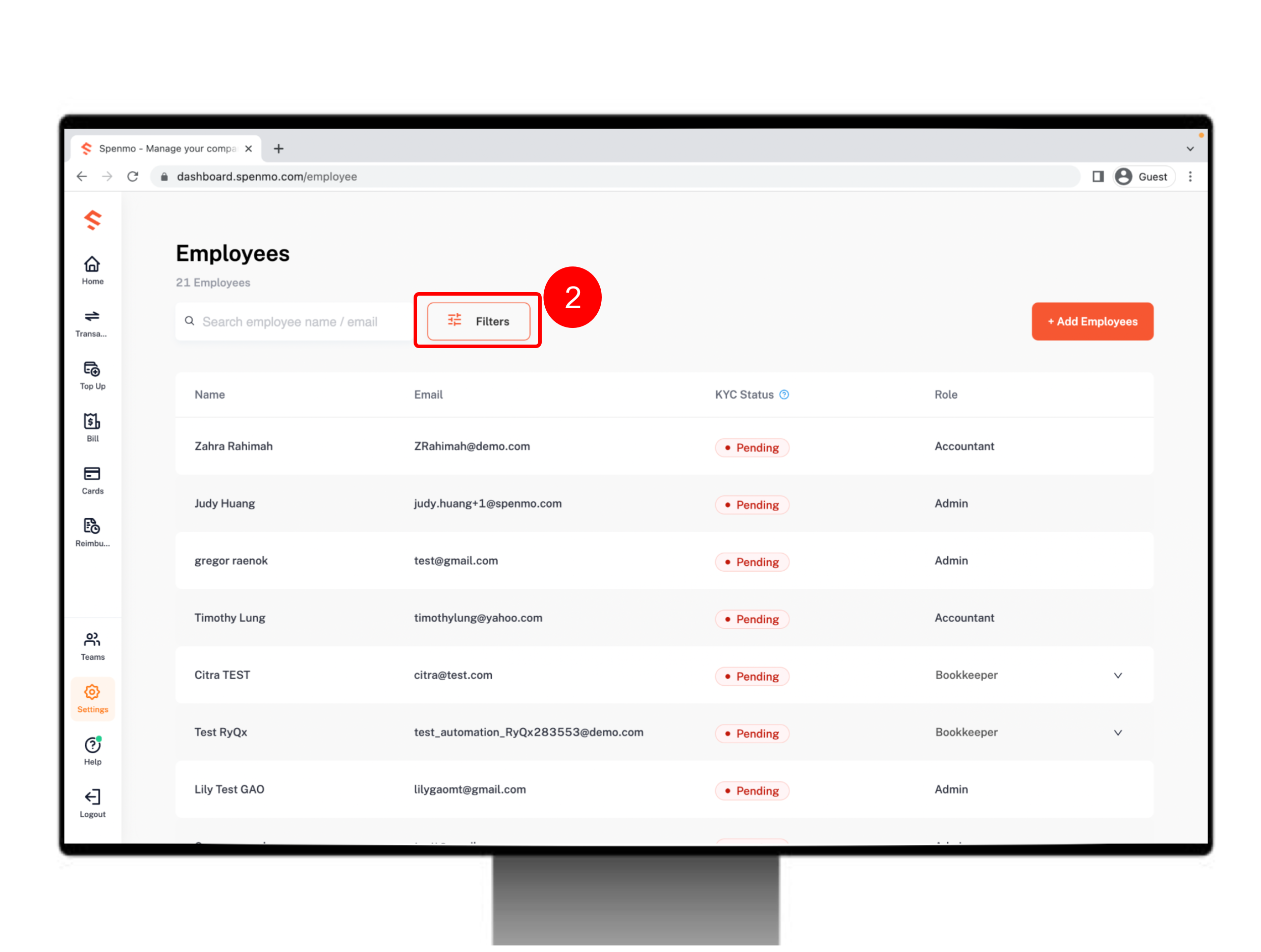 3. Select the Team you want to see.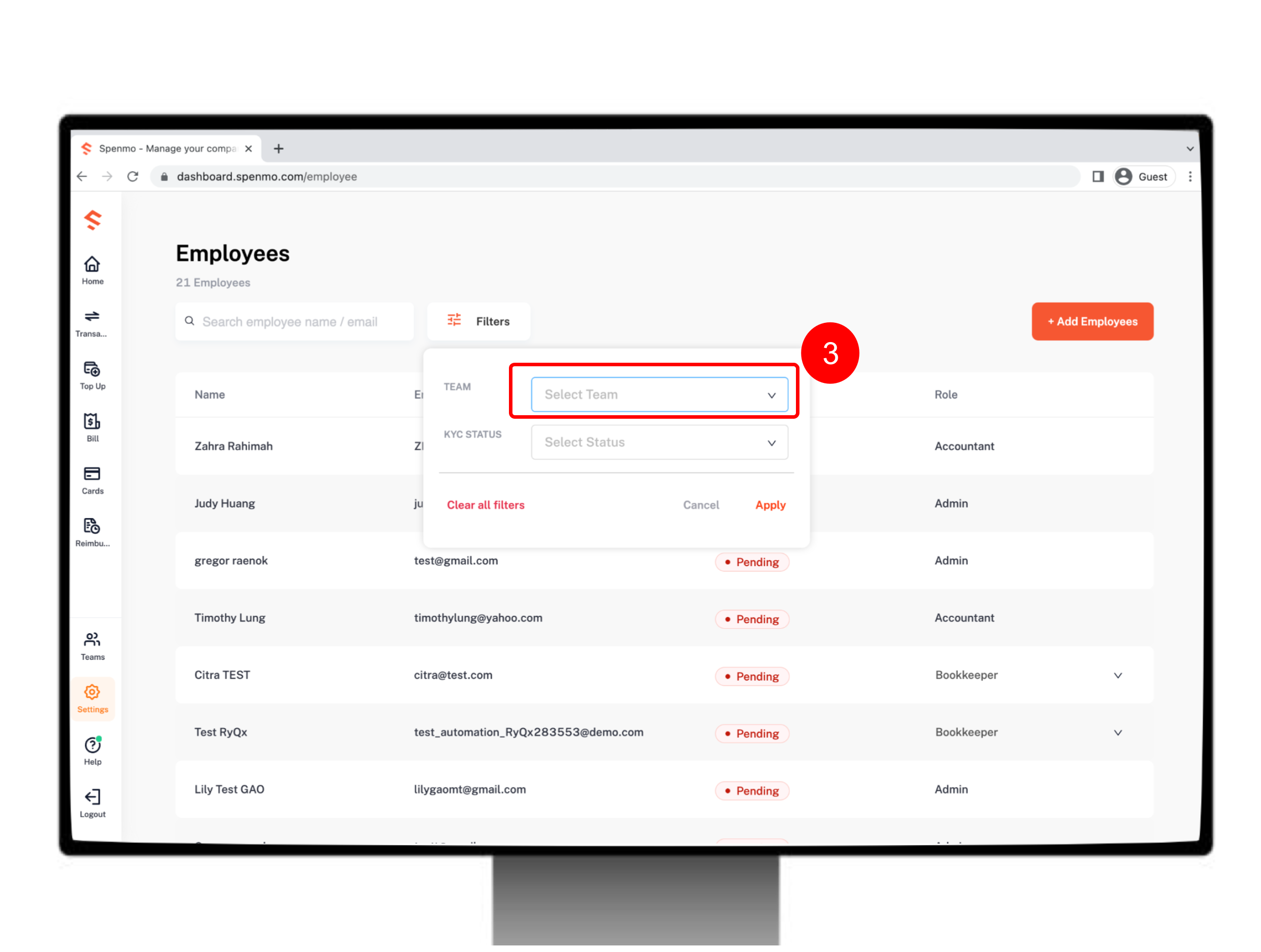 4. Select the KYC Status you want to see.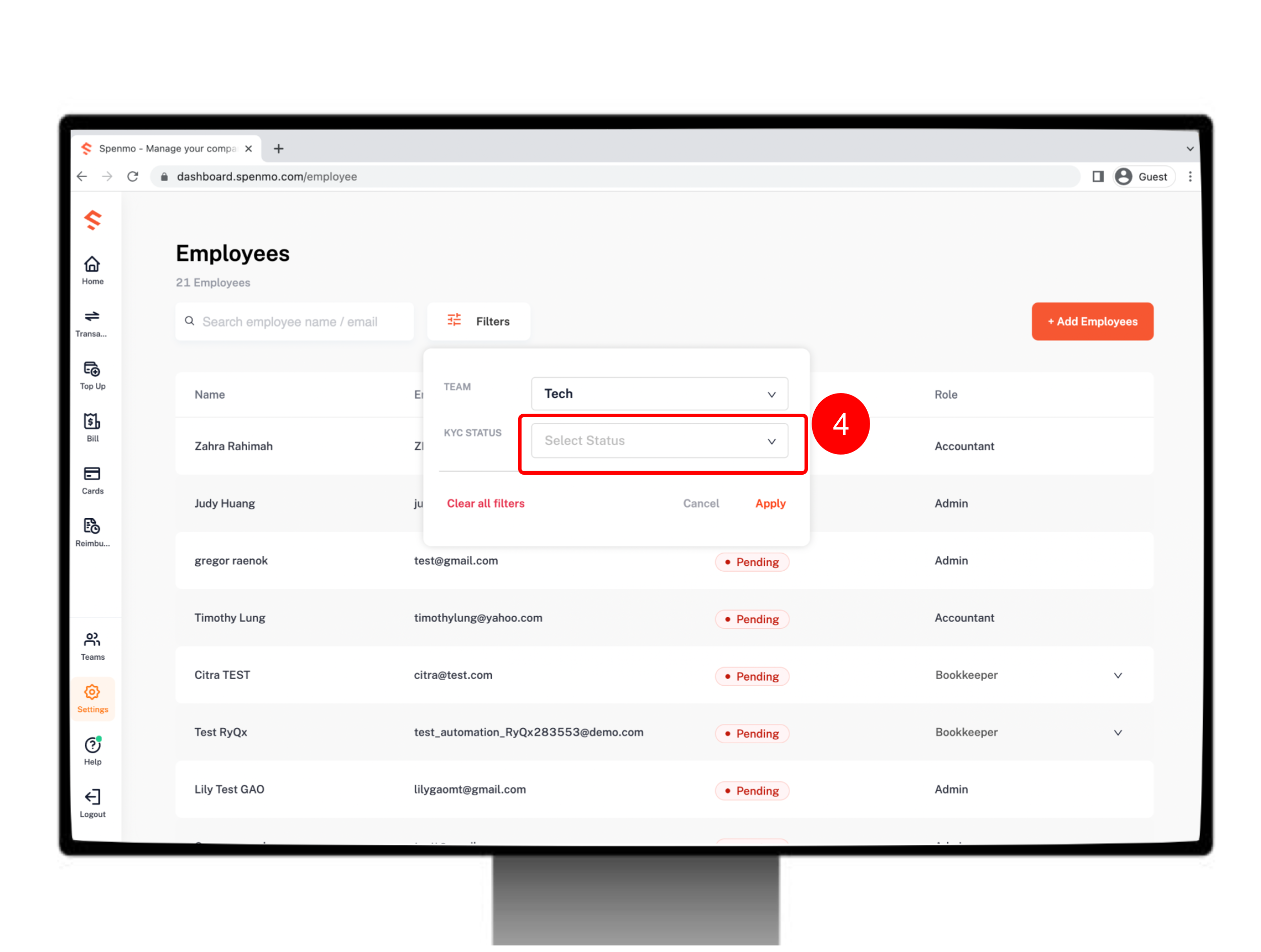 5. Click 'Apply' to enable the filter.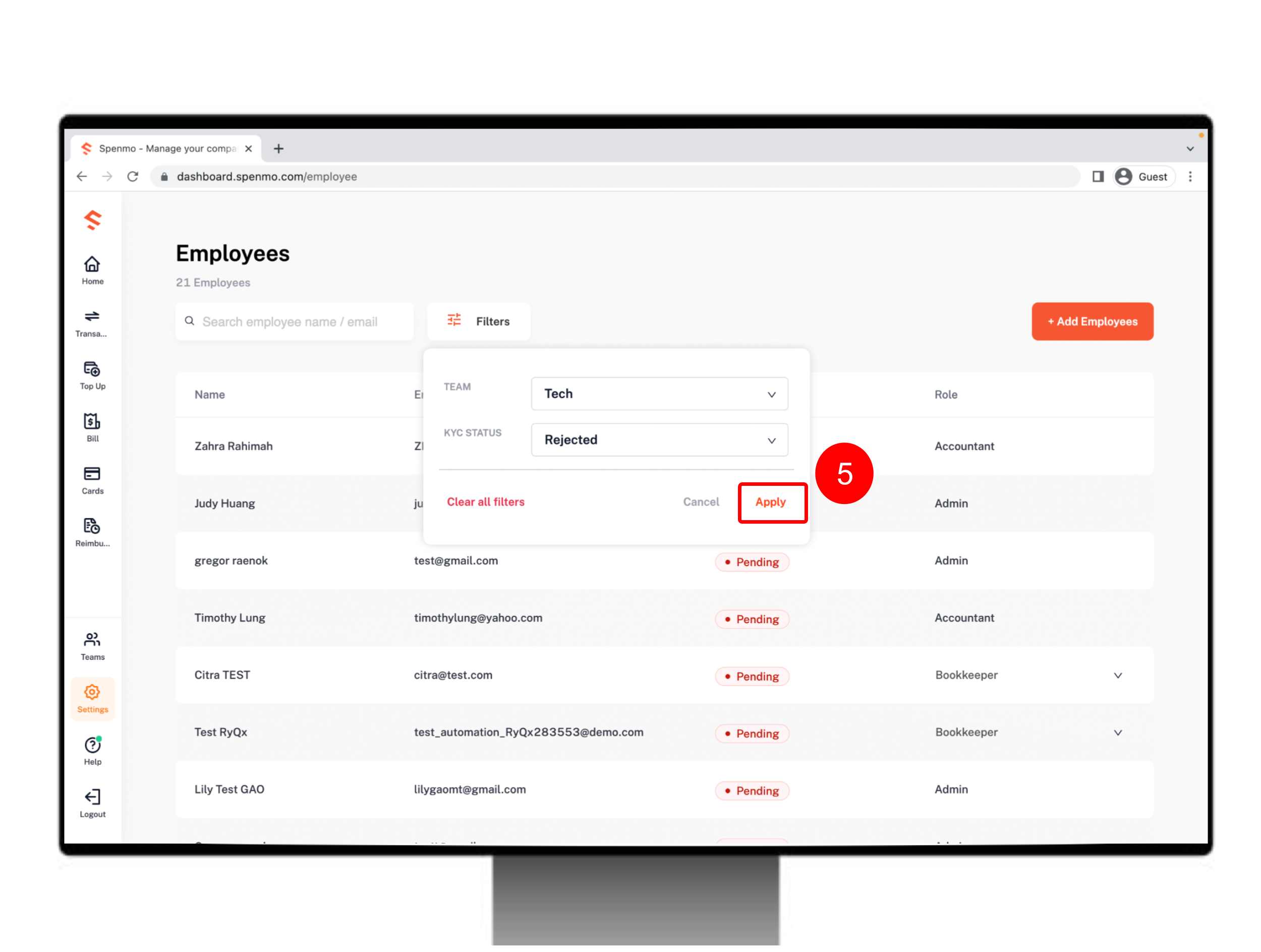 6. You can now view the filtered employees. There will be a small orange circle on the top right of the 'Filter' button indicating that the filter is on.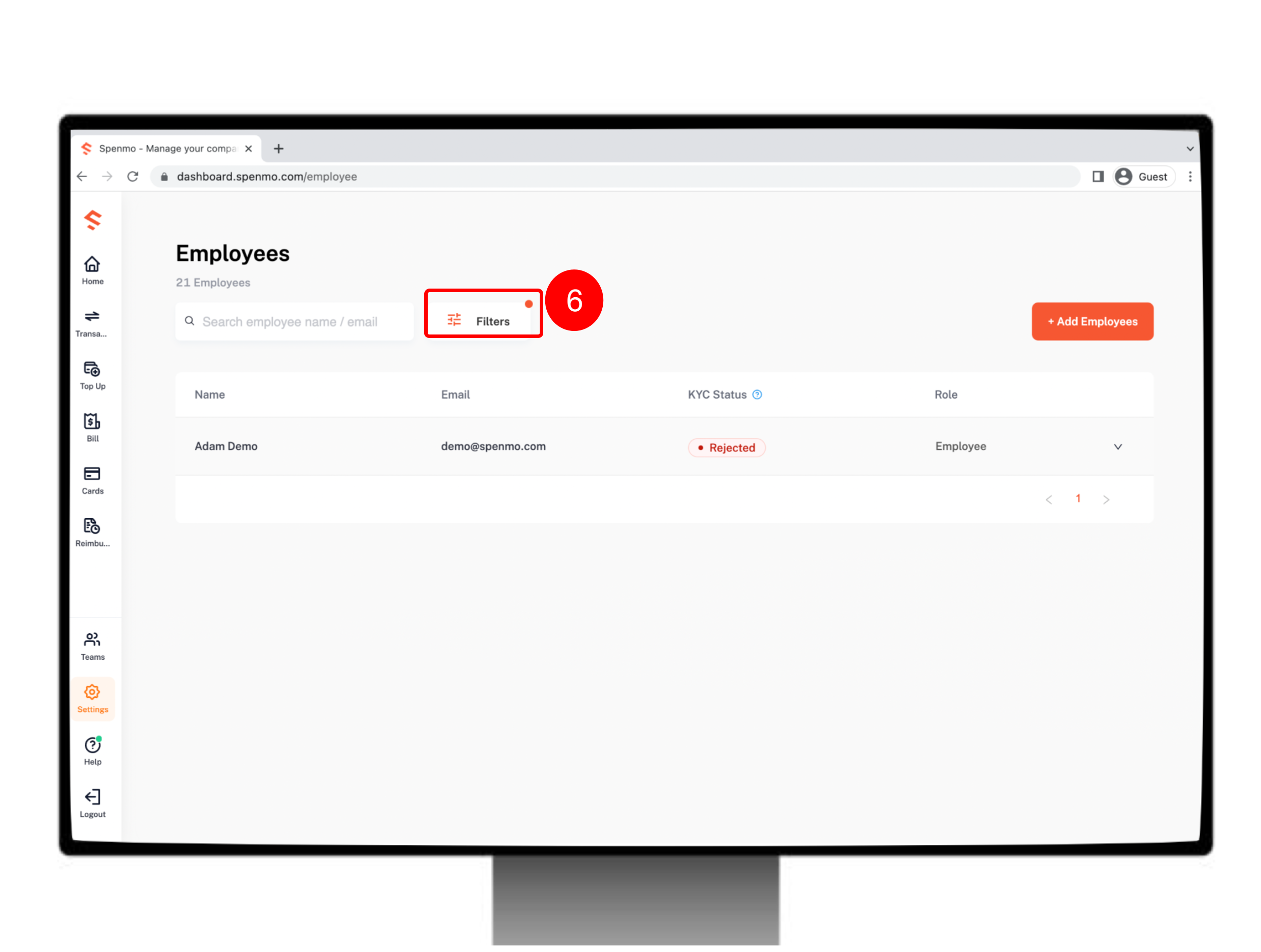 7. To disable the filter, click 'Clear all Filters'.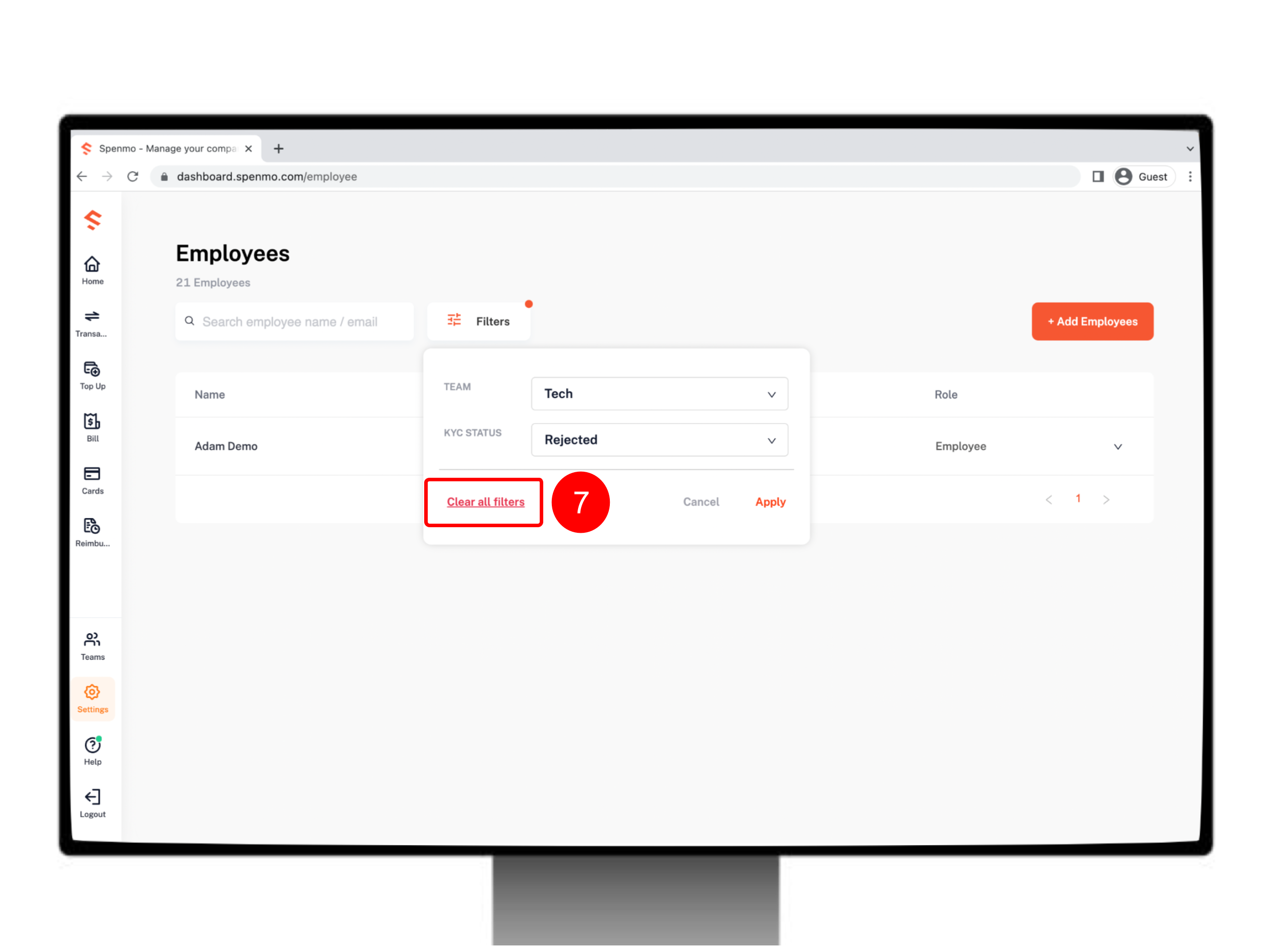 Please fill in this form for any additional assistance required.
Note:
Currently, we are unable to onboard employees that are based in China, USA, Hongkong and India. This is due to the respective countries' regulatory restraints. We're working on a solution to this and we'll definitely update you once it becomes possible.