Role: ✔ Admin, ✔ Accountant, ✔ Team Manager, ✔ Employee, ✔ Bookkeeper
Spenmo allows you to attach receipts to your Card transactions to keep your receipts organized and accounted for. This article will serve as a guide on how to attach a receipt to your Card transactions.

1. Open your Spenmo dashboard, hover over the ⚙ icon and click on 'Transactions'.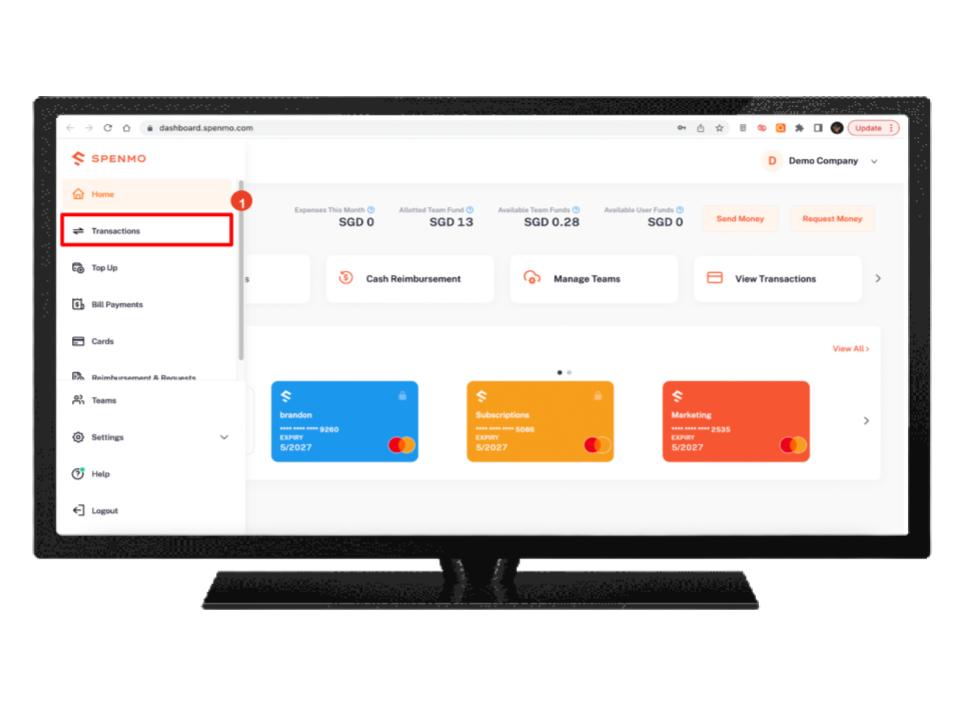 2. From the list of transactions, click on the card transaction you wish to attach a receipt to.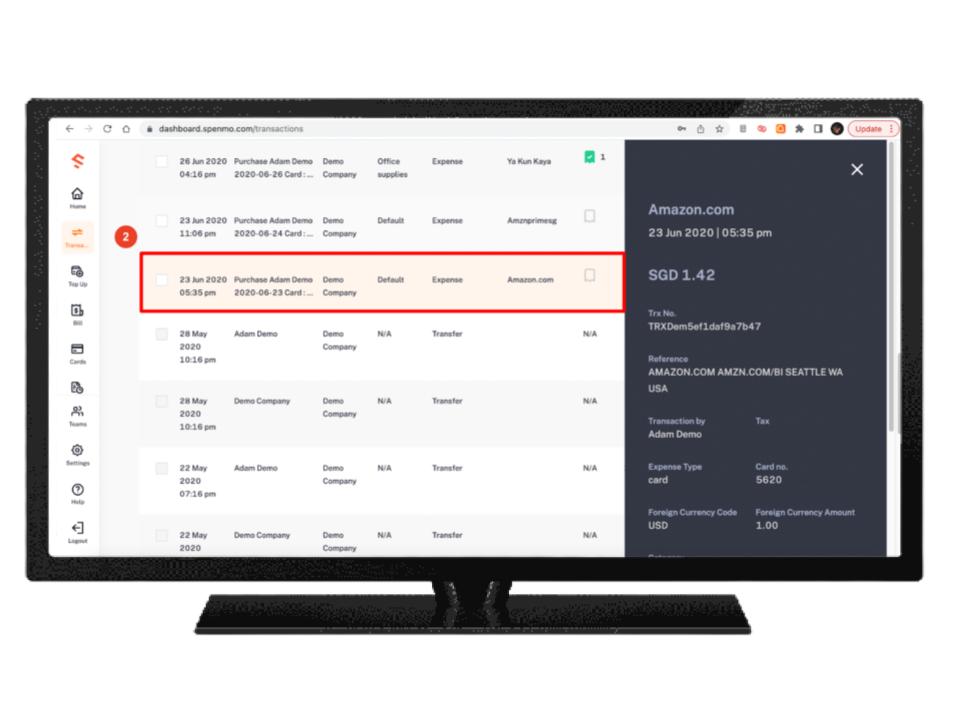 3. On the Transaction Details page, click on 'Edit Details'.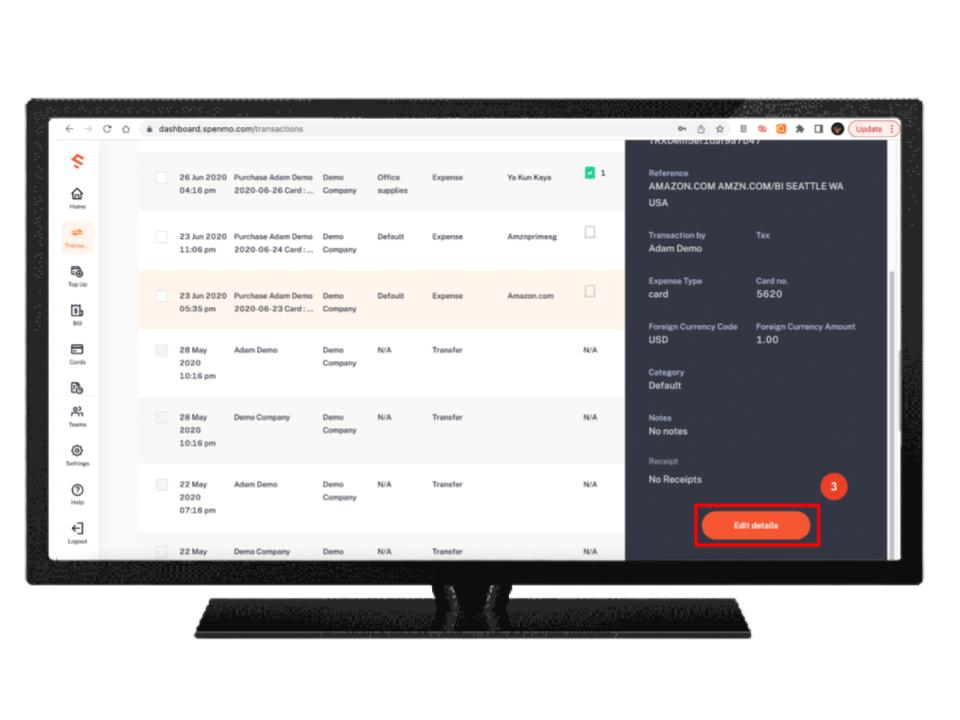 4. Scroll down and click on 'Add Photo' to upload your receipt(s). Do note that you can add multiple receipts for each card transaction if needed. Accepted file formats include PNG, JPEG, and PDF.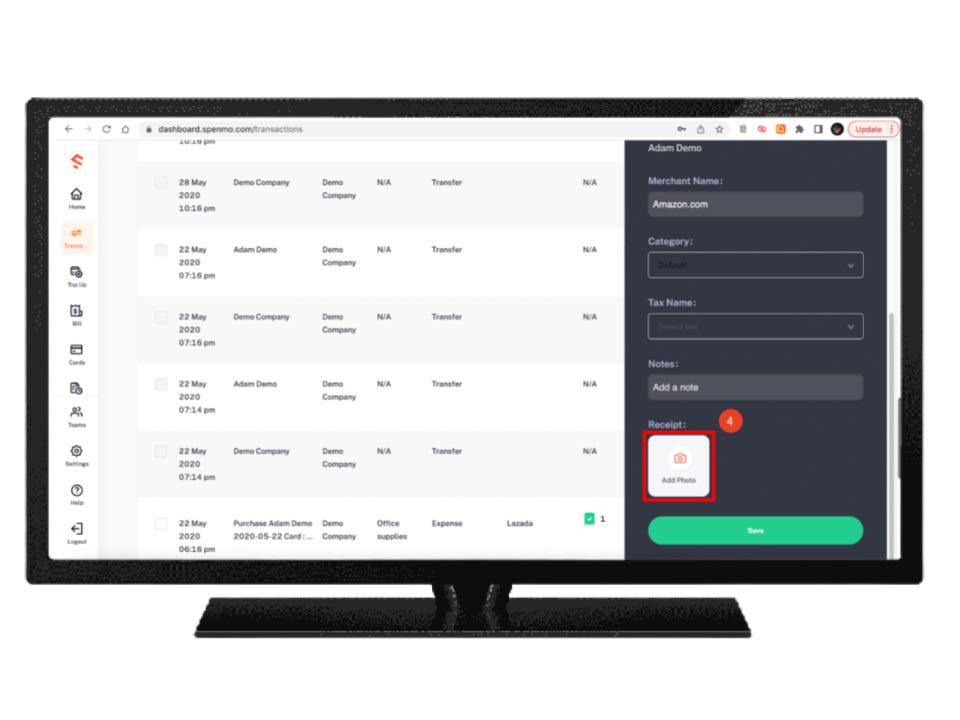 5. Once you're done adding your receipt(s), click 'Save'.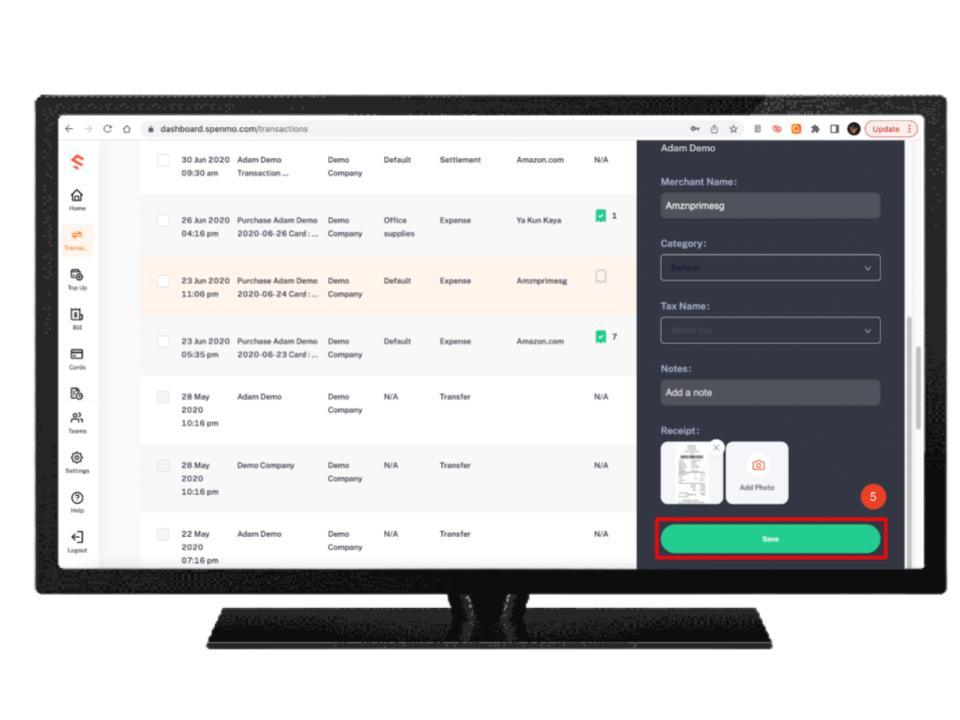 Please fill in this form for any additional assistance required.