Role: ✔ Admin, ✖ Accountant, ✖ Team Manager, ✖ Employee, ✖ Bookkeeper
1. Hover over the ⚙ icon and then click 'Categories'.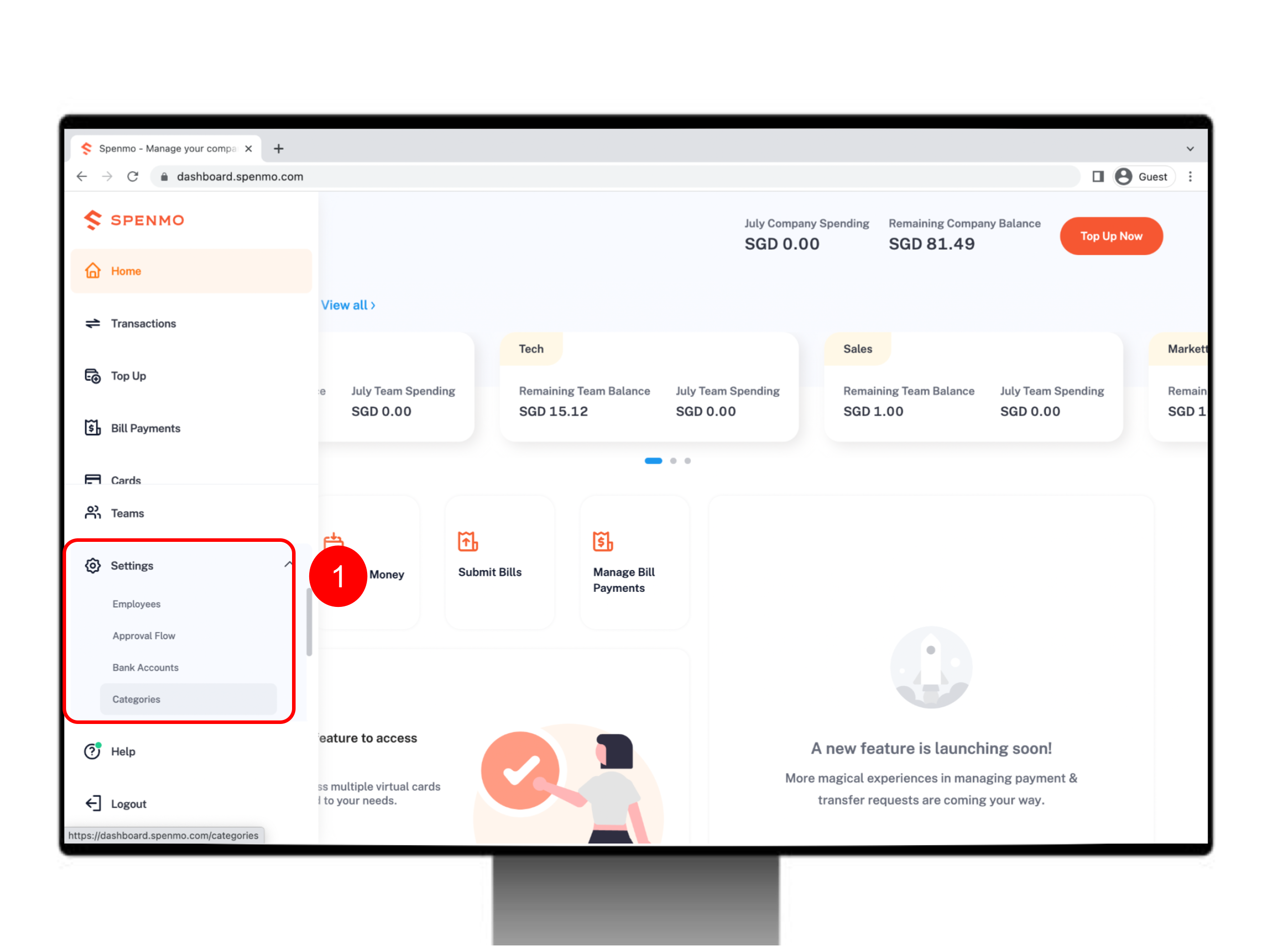 2. Click on the 'Add a Category' button on the top right side of the screen.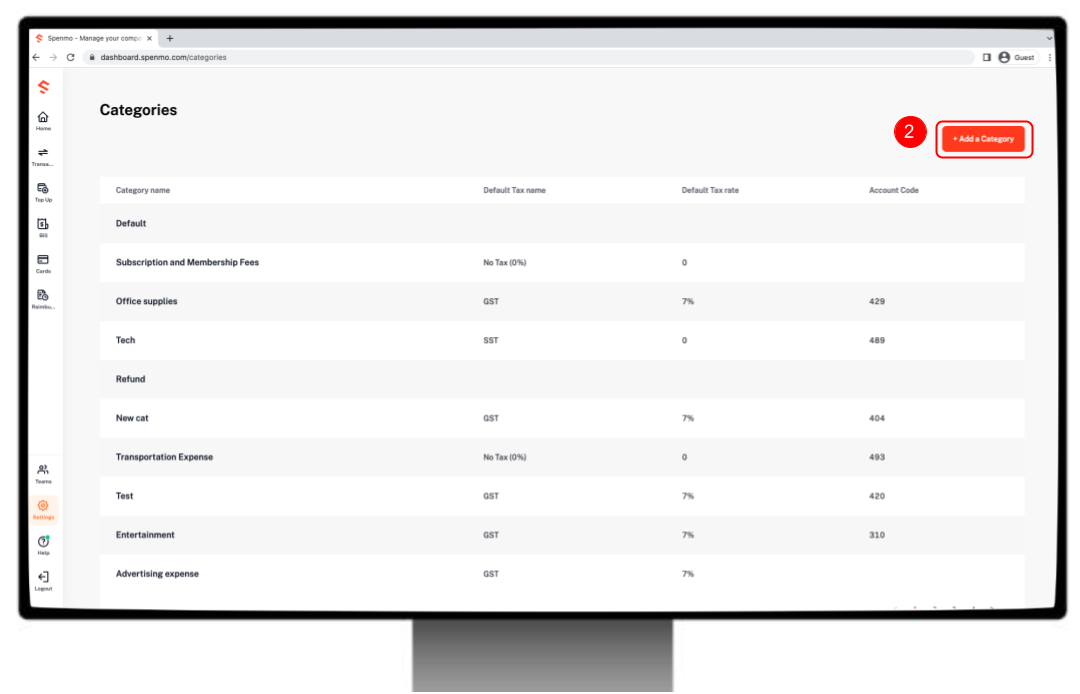 3. Proceed to enter the new category name.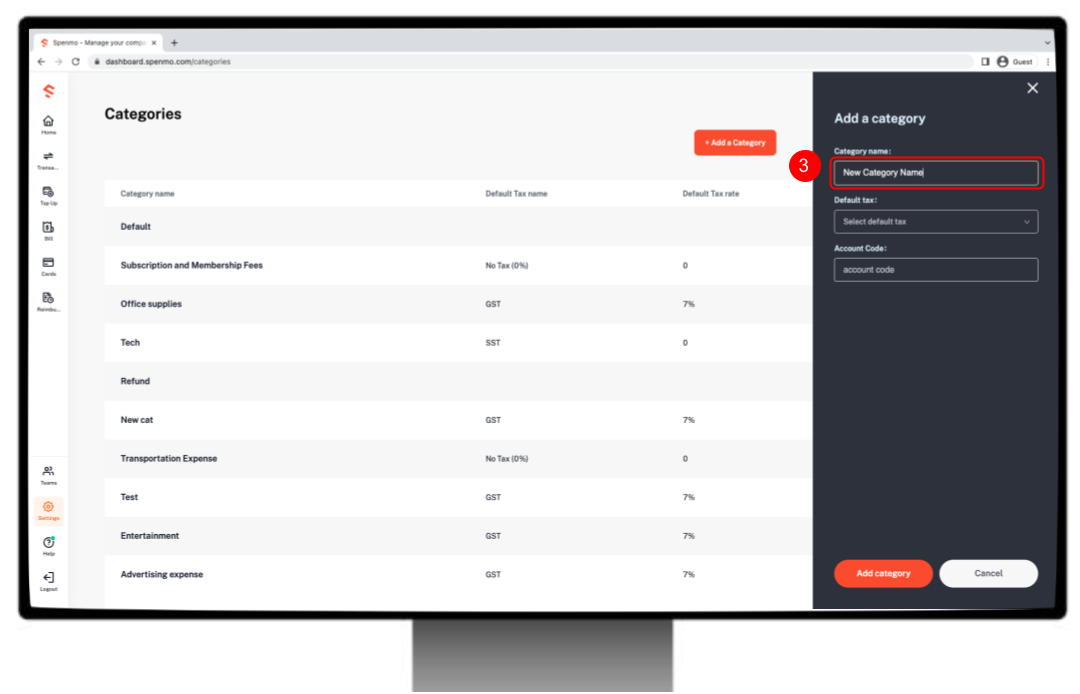 4. Click on the dropdown menu under "Default Tax". Choose the default tax for the new category.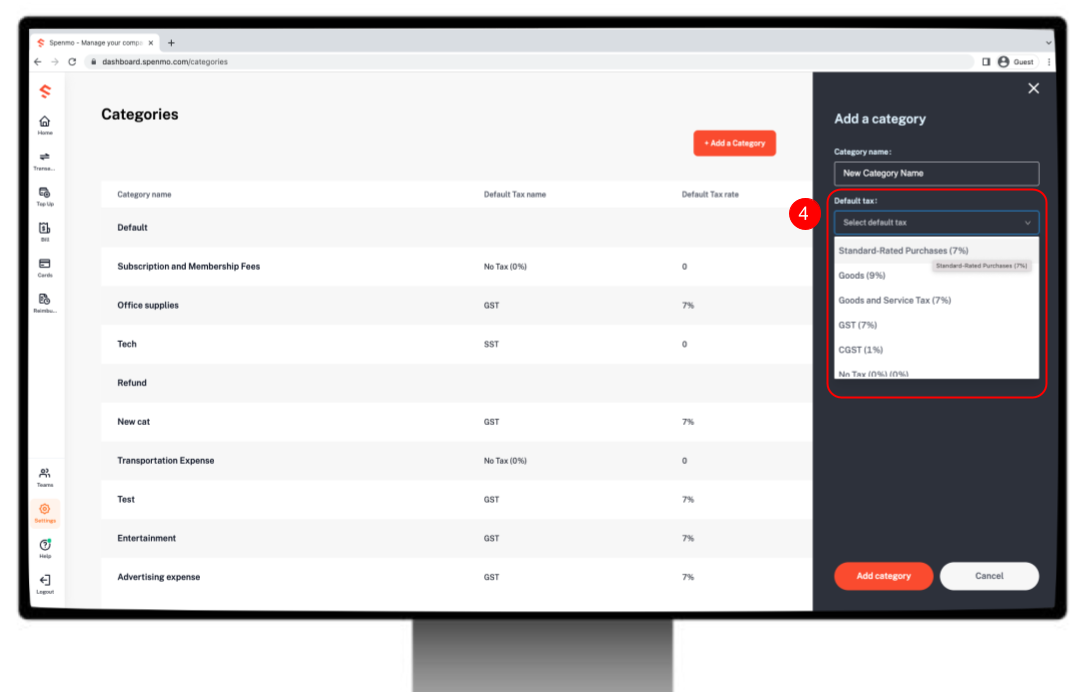 5. Enter the account code for the new category.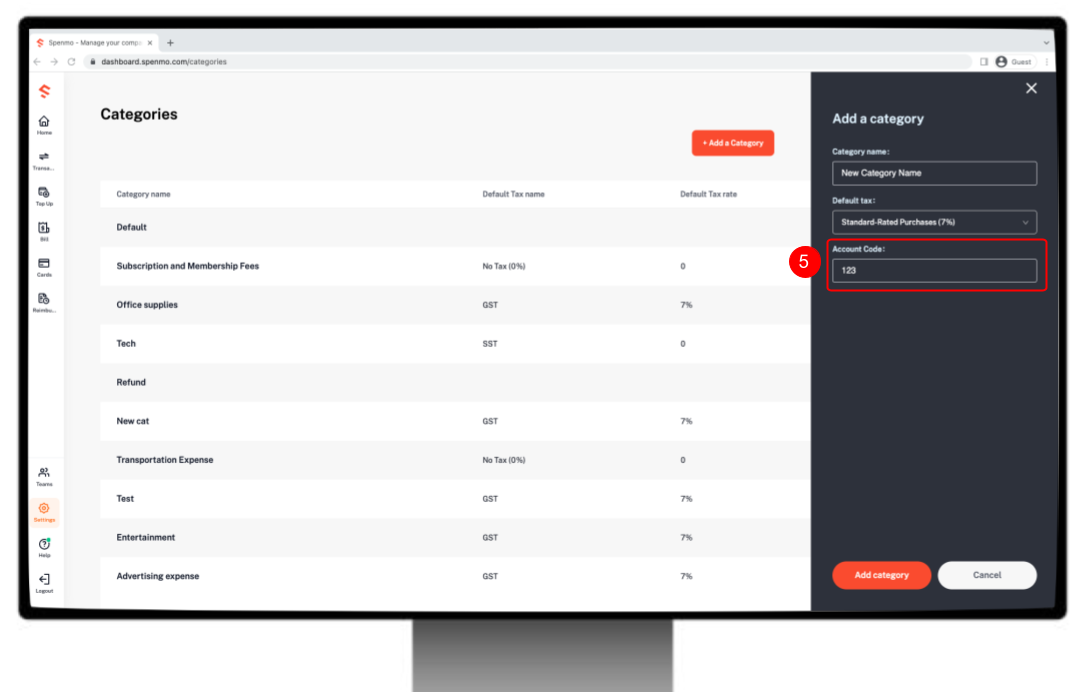 6. Once done, click 'Add Category' on the bottom right side of the screen.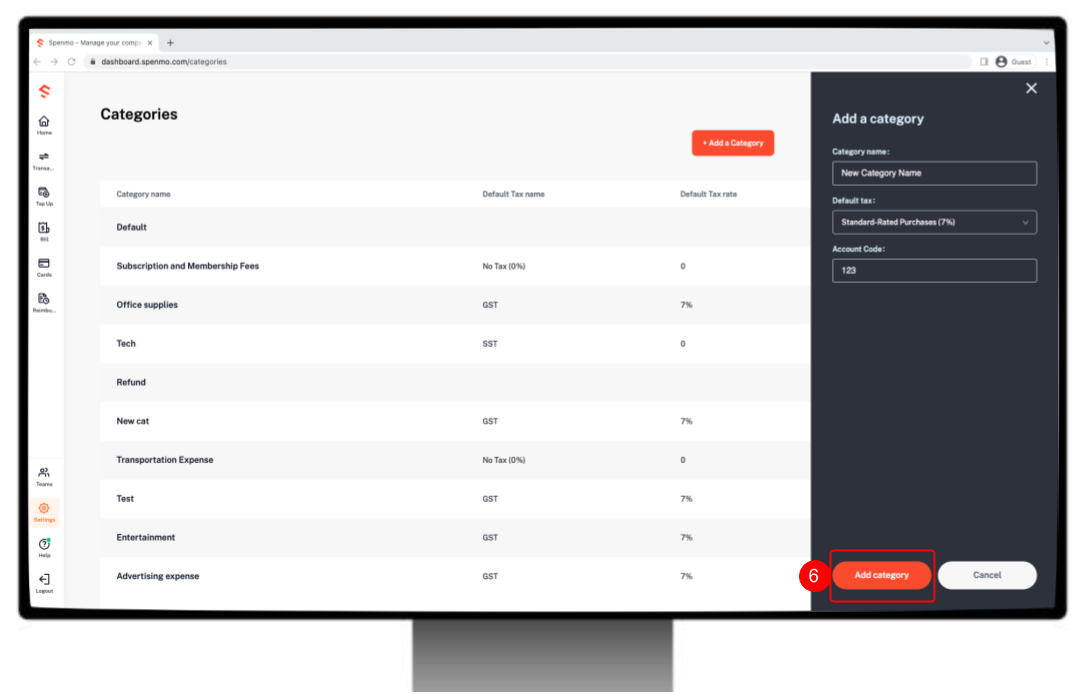 7. Please note, that if you have more than one page of categories, the new category added will appear on the last page.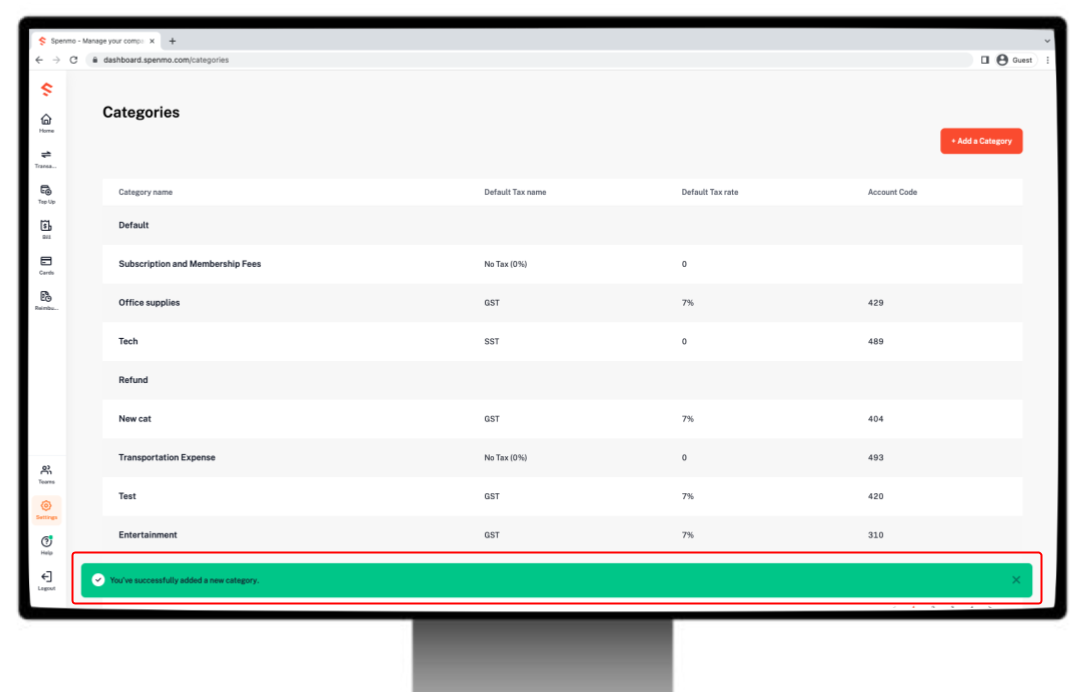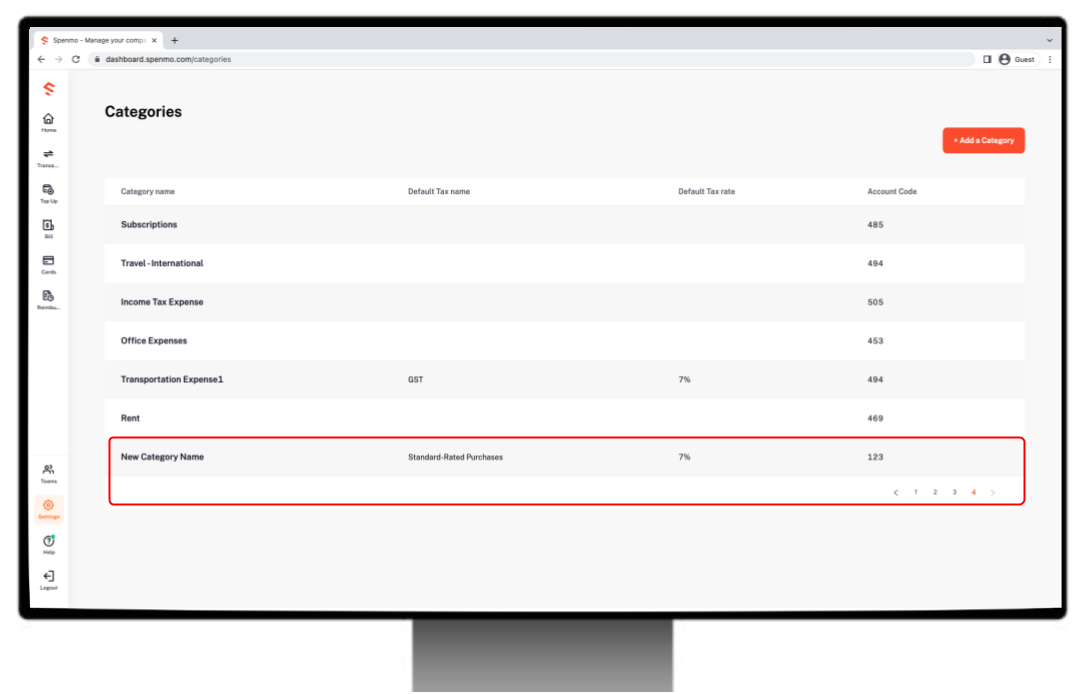 If your Spenmo account has already connected with accounting software (e.g. Xero, etc.), you can also import your tax from accounting software to Spenmo and map it with the existing tax in Spenmo. Please find a guide on how to do it here.
Please fill in this form for any additional assistance required.