Role: ✔ Admin, ✖ Accountant, ✖ Employee, ✖ Bookkeeper
With the new Approval Flow for Bill Request, you can customize your Approval Flow based on source of fund, amount, and expense category. Add up to 3 approval steps and assign multiple approvers. Continue reading to see how you can create a new customized Approval Flow.
1. Open your Spenmo dashboard, hover over the ⚙ icon and click on 'Settings'.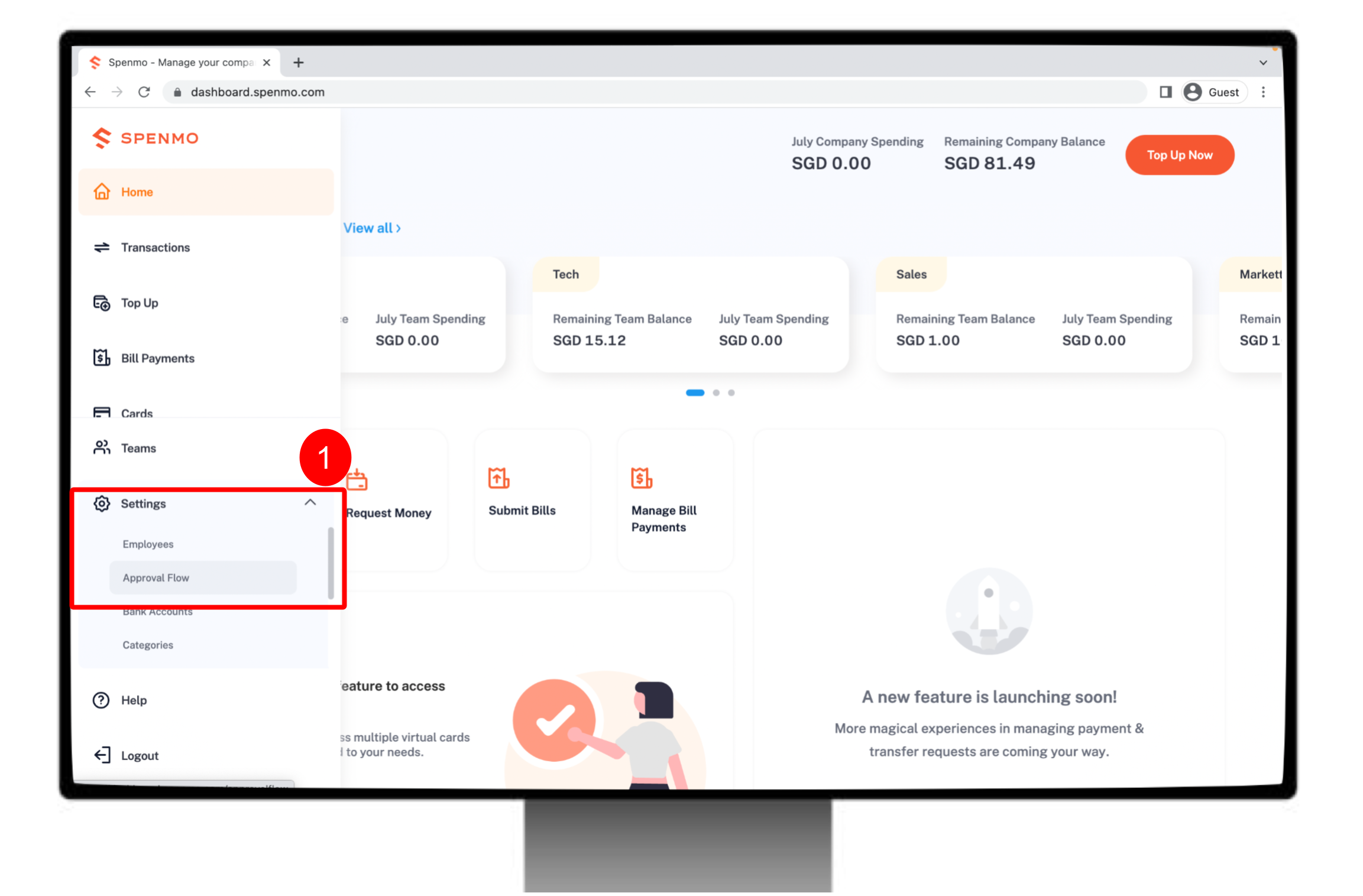 2. Under Settings, click on 'Approval Flow'.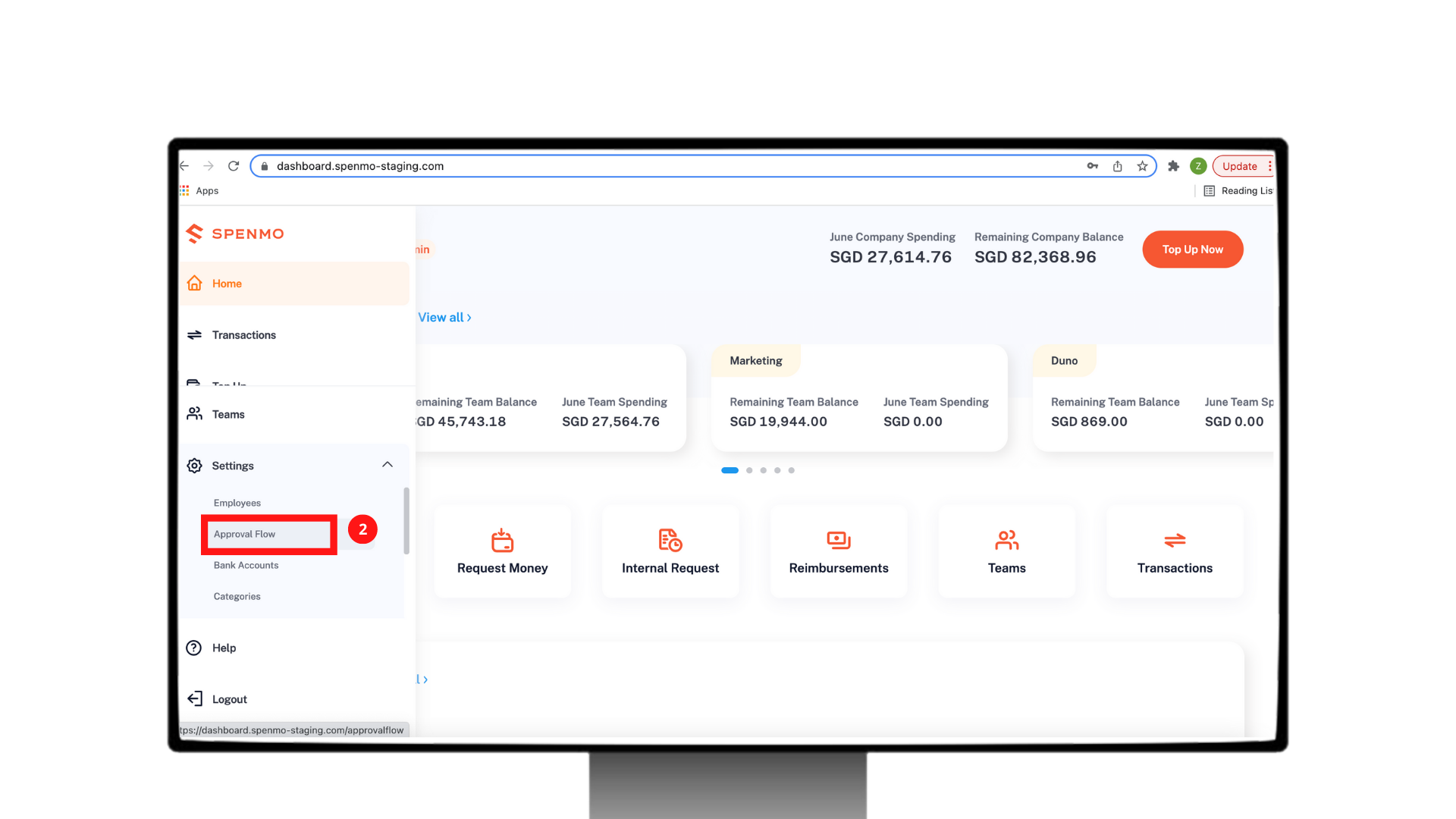 3. On the Approval Flow page, click on 'Create Approval Flow'.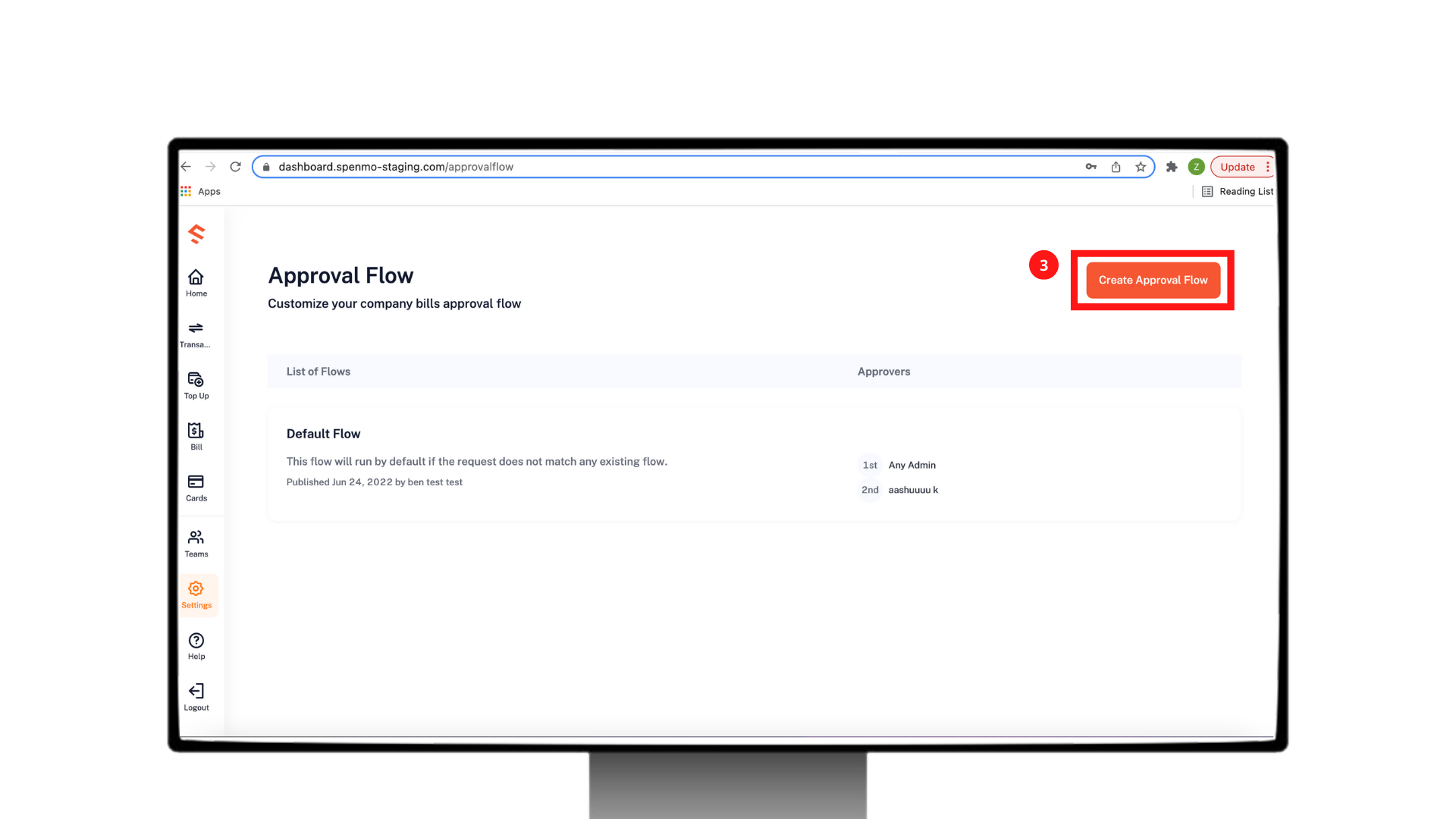 4. Enter the title of your Approval Flow on the provided field.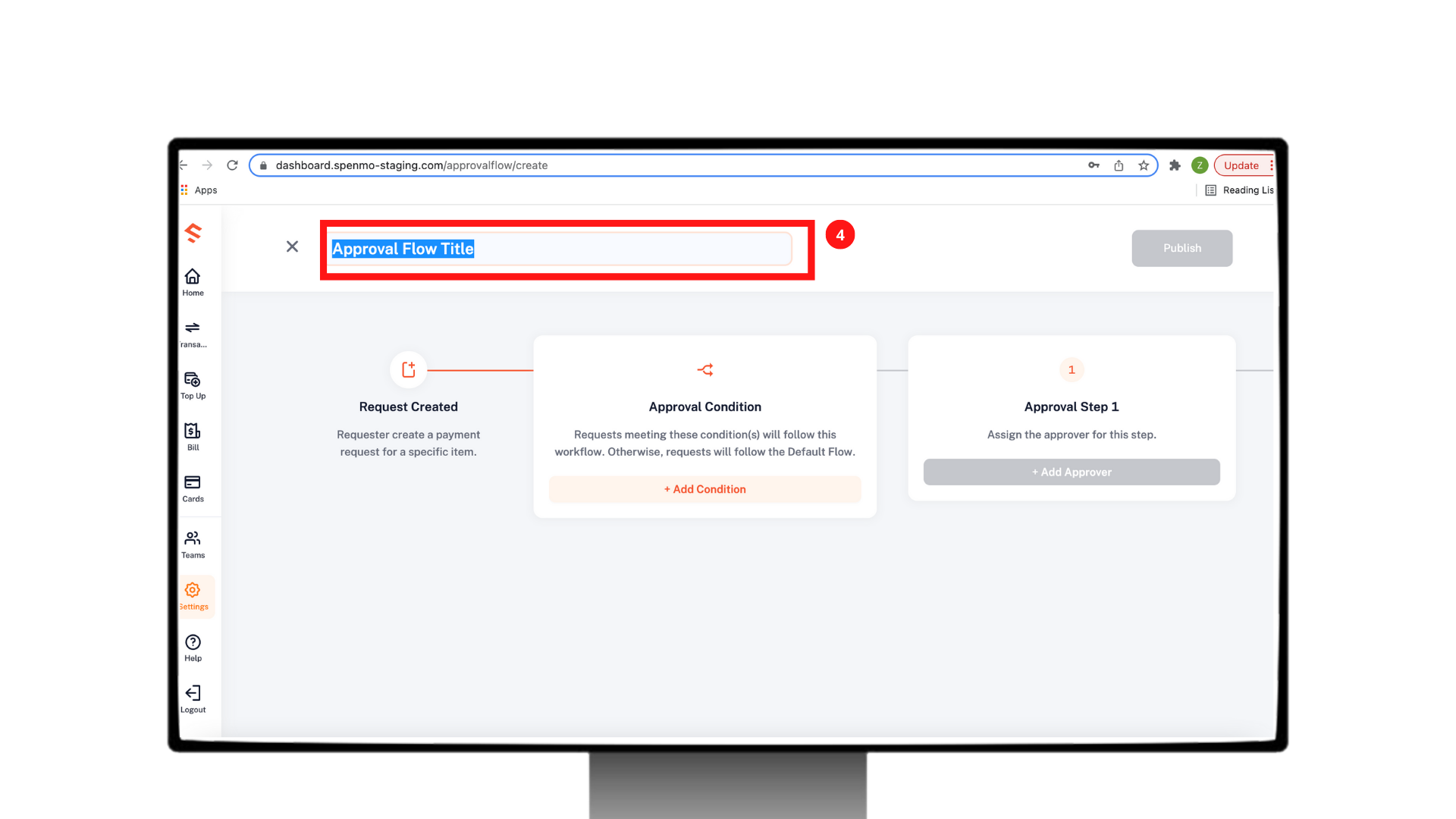 5. Click on 'Add Condition' to start specifying the conditions that will follow your new Approval Flow.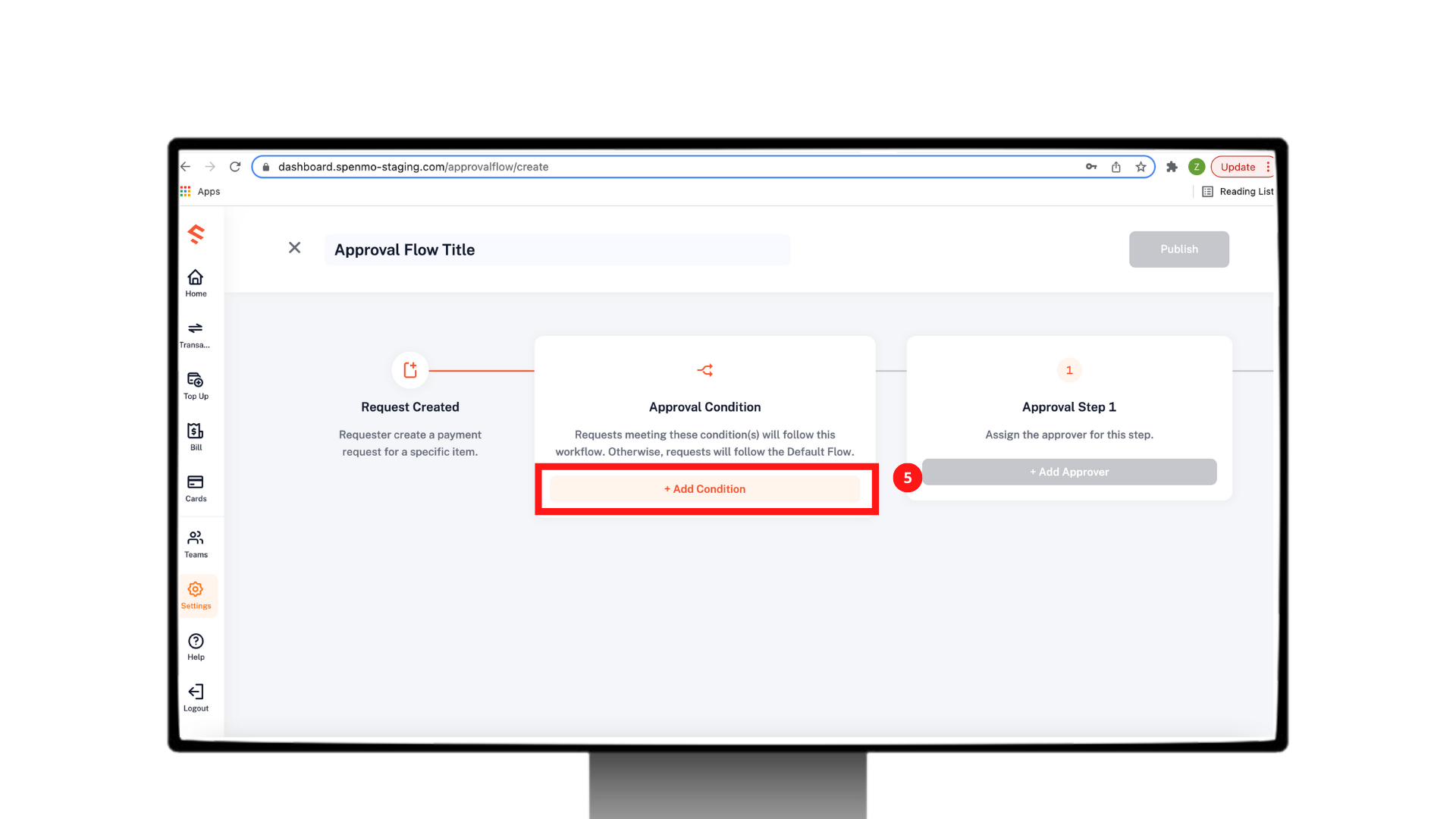 6. Add at least one condition to filter your incoming requests based on the Payment Wallet, Amount, and Expense Category.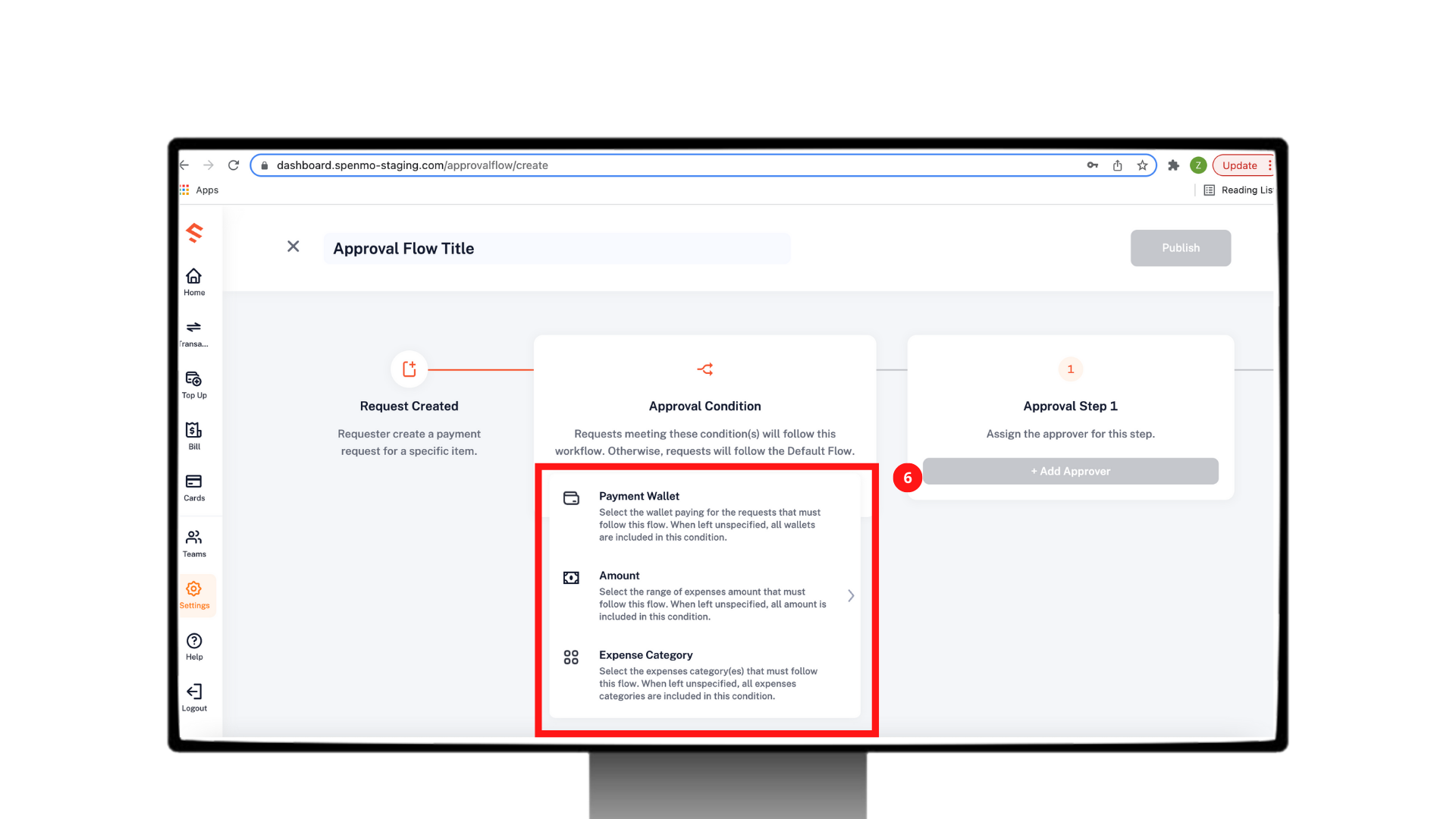 7. Once you have set the conditions, click on 'Add Approver' to assign the Approvers for your Approval Flow. Each approval step requires an Approver to approve or decline requests. You can add up to 3 approval steps in each Approval Flow.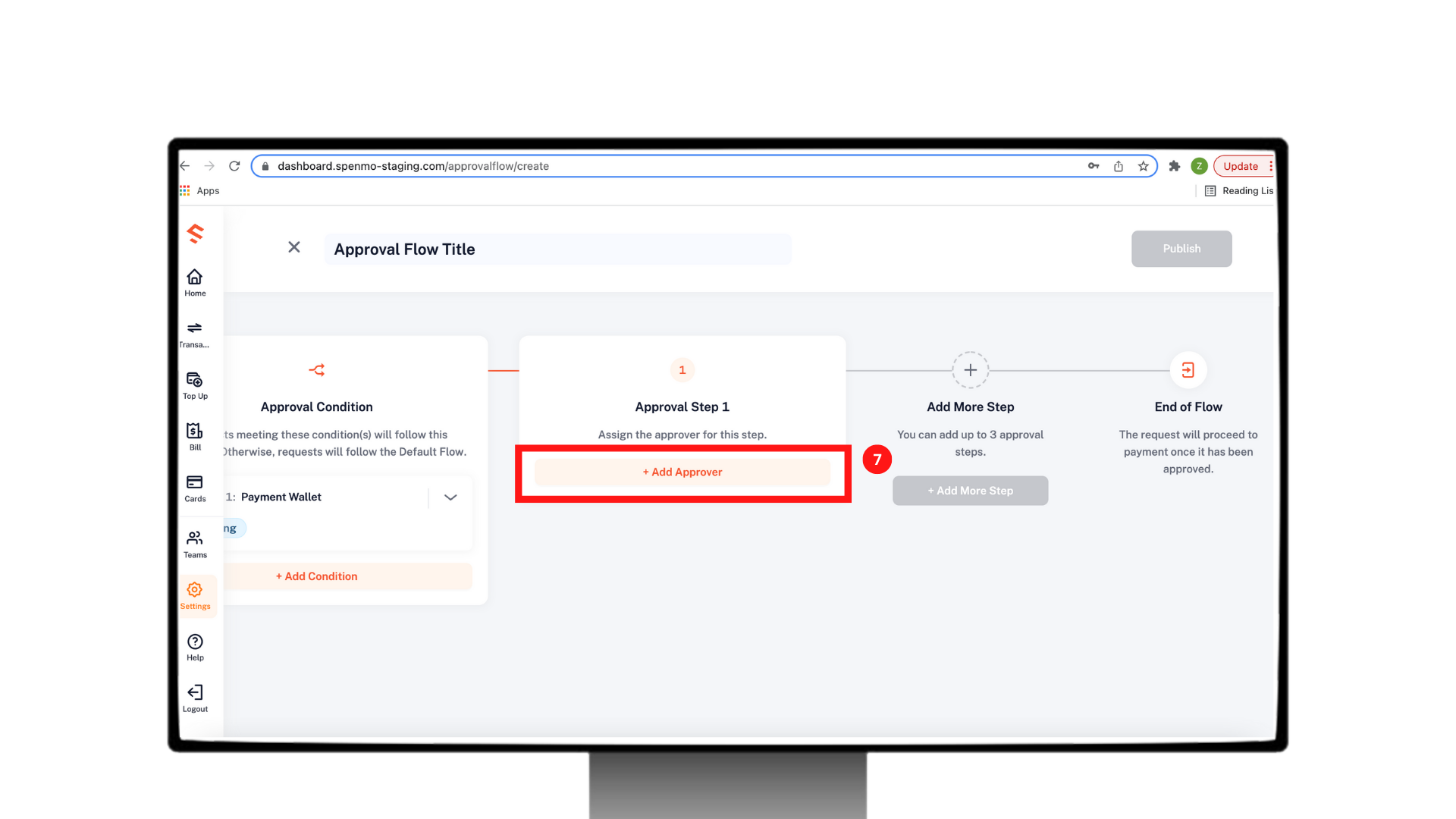 8. Once you finish assigning the Approver for each step, click 'Publish'. Your new Approval Flow will be visible on the Approval Flow page.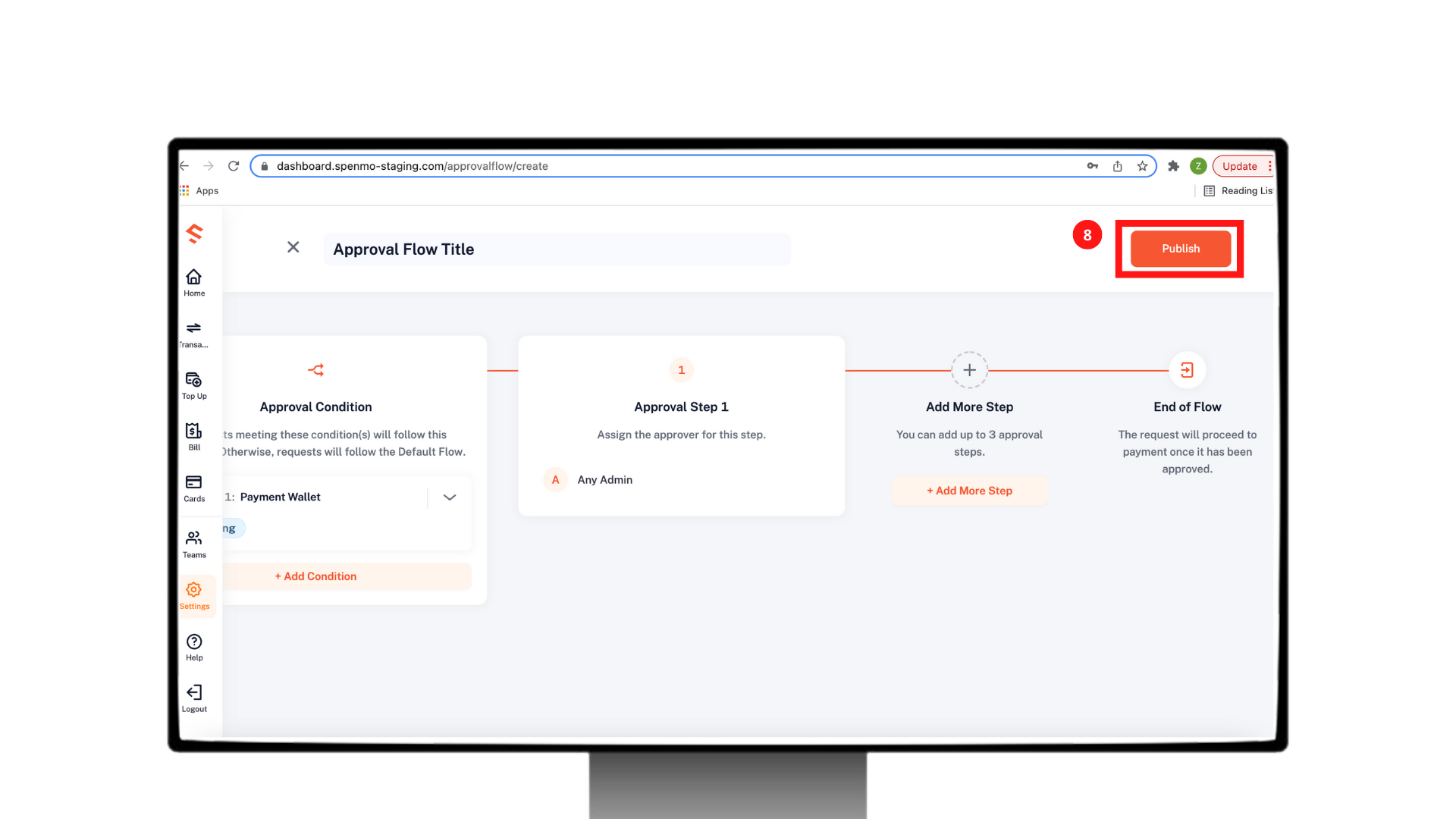 Please reach out to support@spenmo.com for any additional assistance required.