Role: ✔ Admin, ✖ Accountant, ✖ Team Manager, ✖ Employee, ✖ Bookkeeper
1. Hover over the ⚙ icon and then click Employees.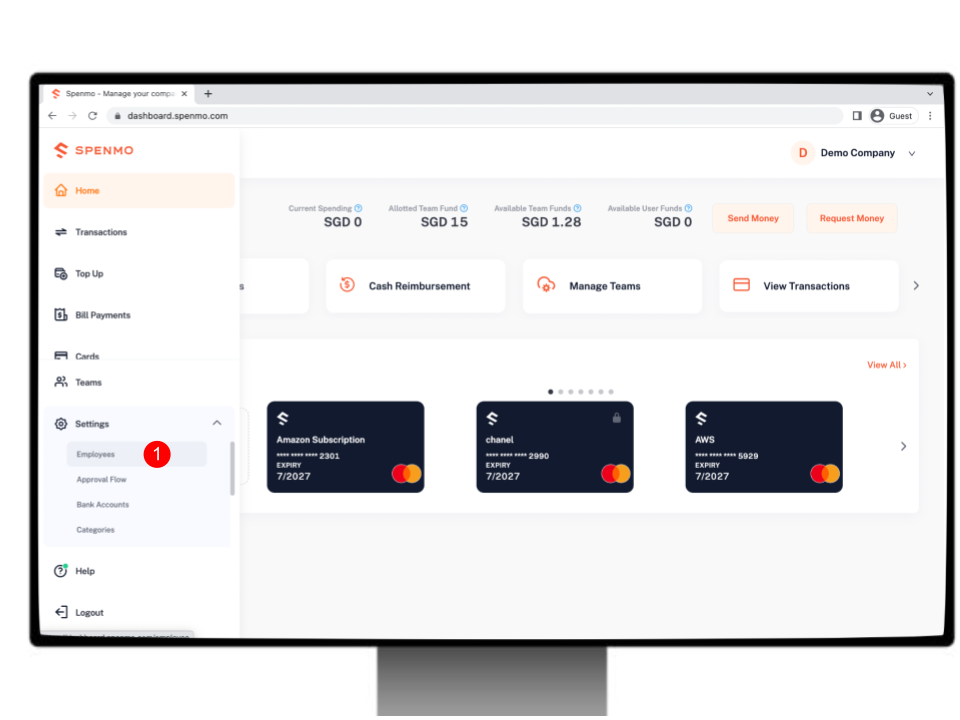 2. Find the employee who you are going to offboard. Click on the 'Delete Employee' next to their name.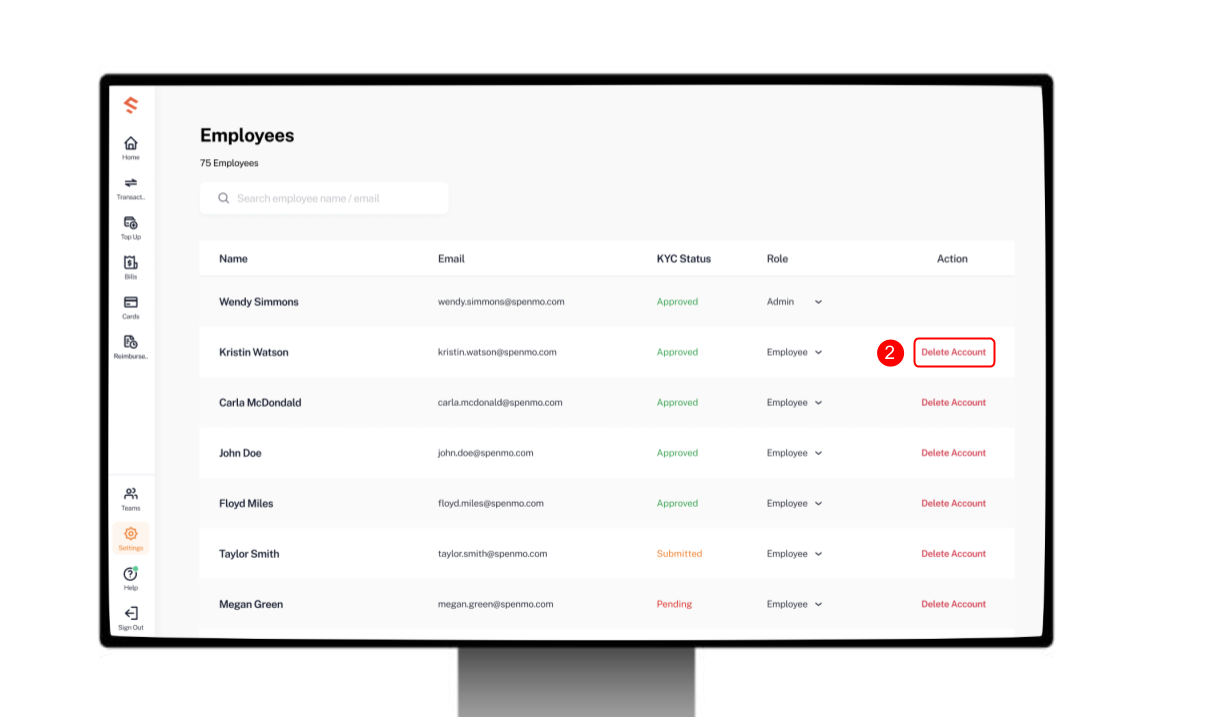 3.
a. We will check whether the employee still has any pending items that need to be resolved.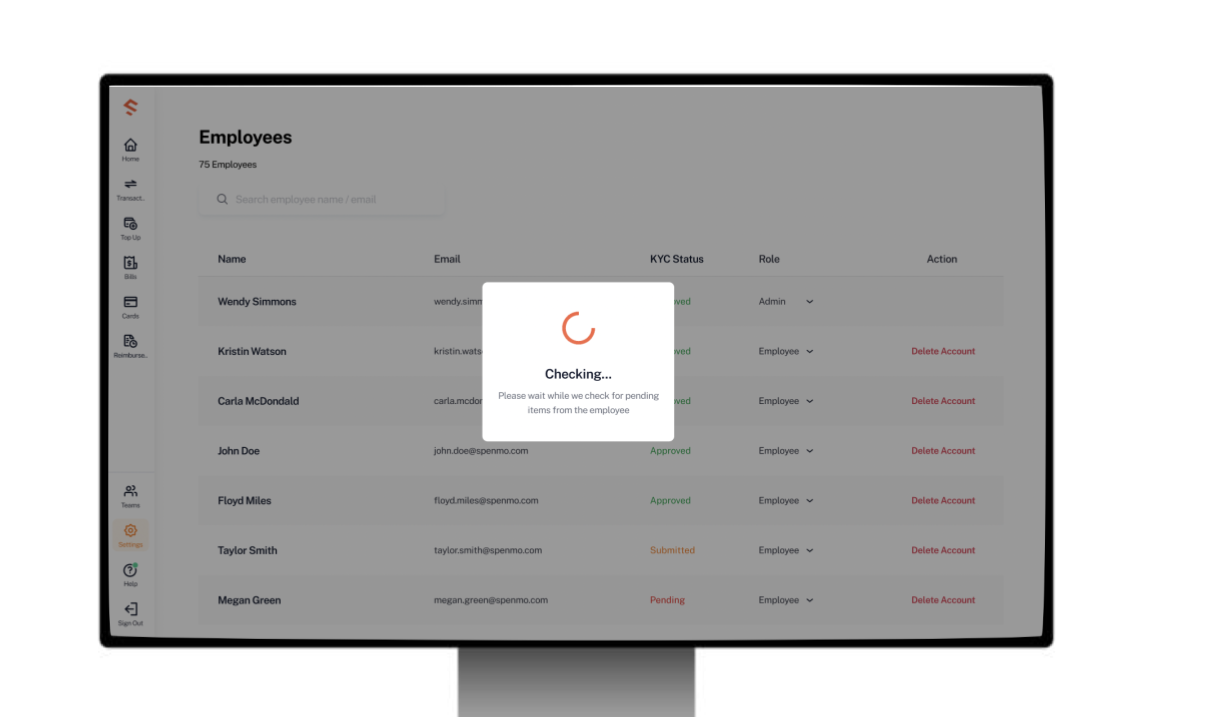 b. If the employee still has any pending actions to resolve, please follow the instructions. Try offboarding the employee again after you have resolved all pending items.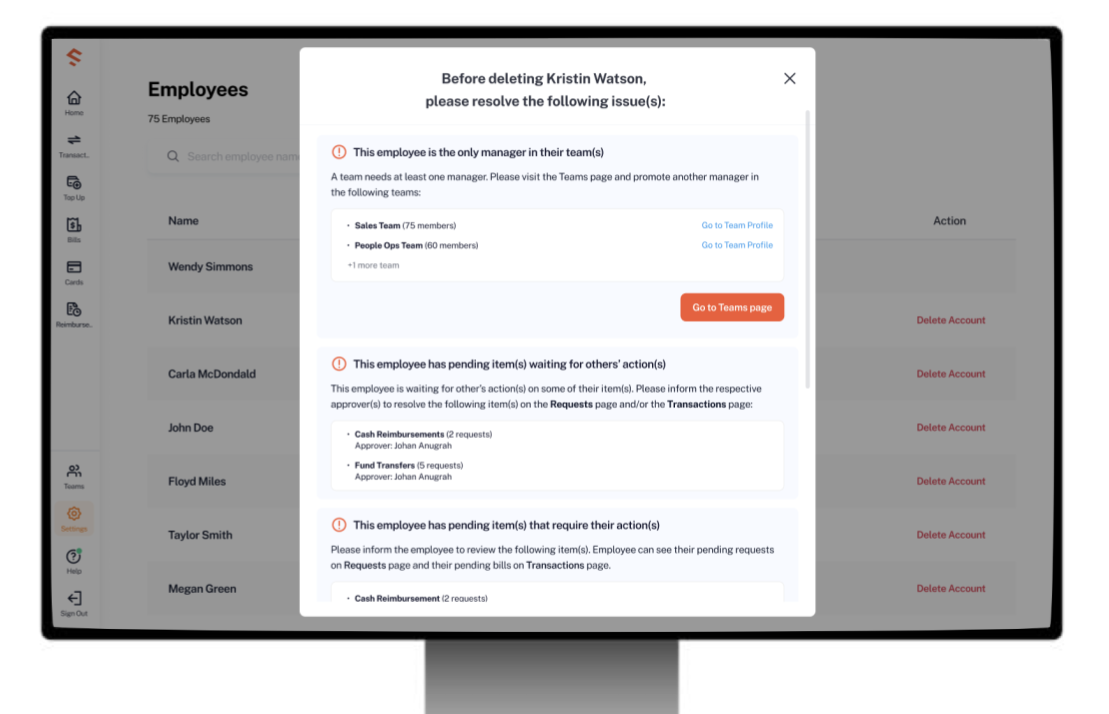 4.
a. If the employee has no pending actions to resolve, you will be asked to confirm their offboarding. Please type DELETE in capital letters.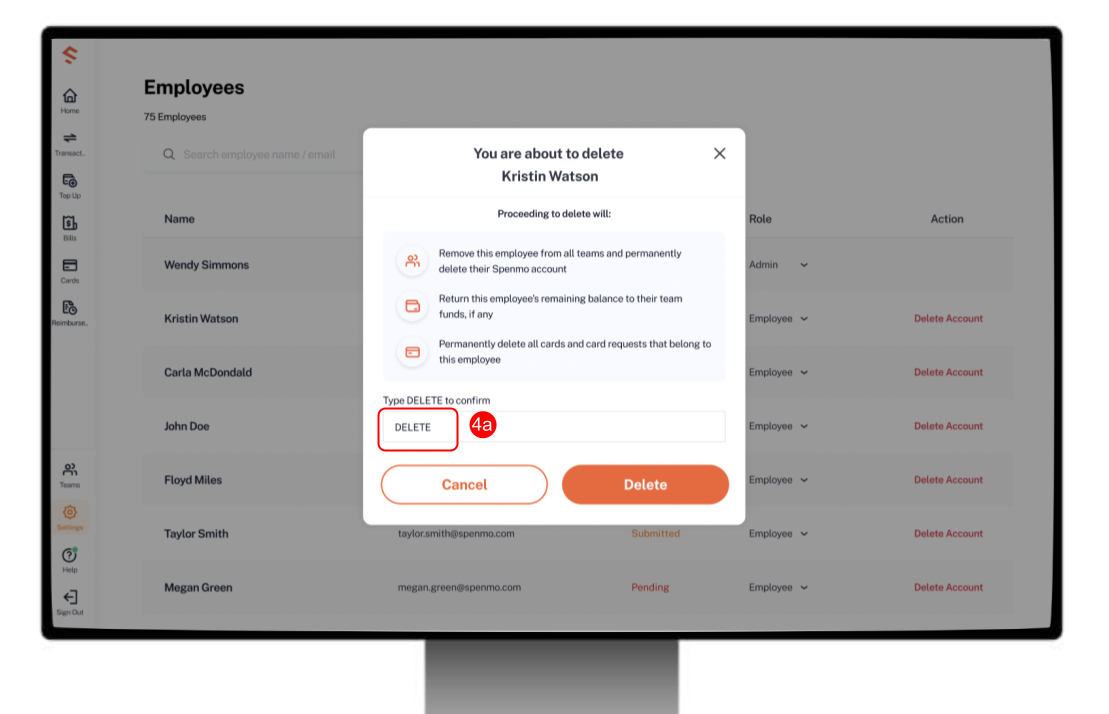 b. Then click the 'Delete' button to proceed.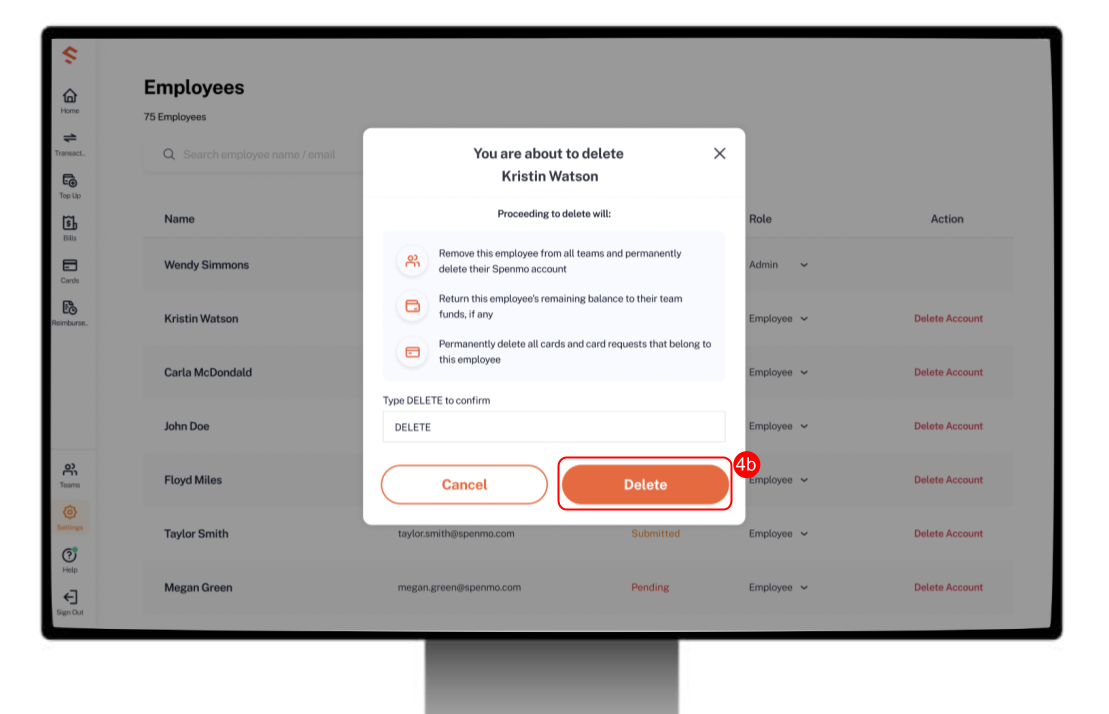 5. Please wait while we are offboarding the employee.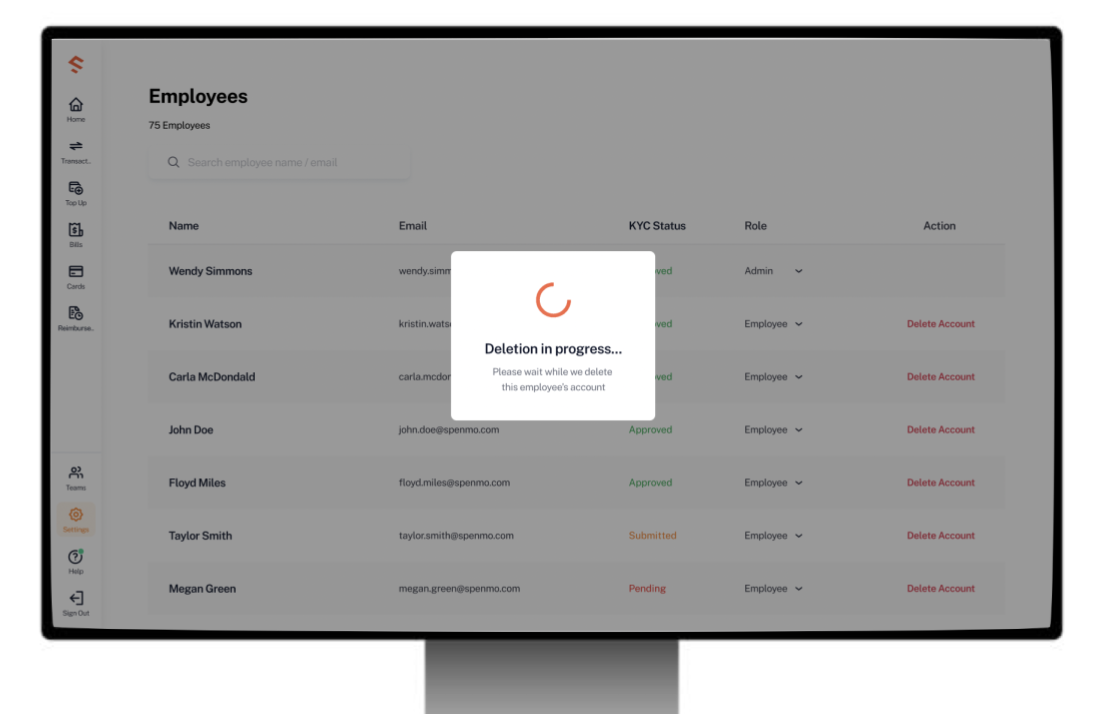 6. You will receive a notification confirming that you have successfully offboarded the employee.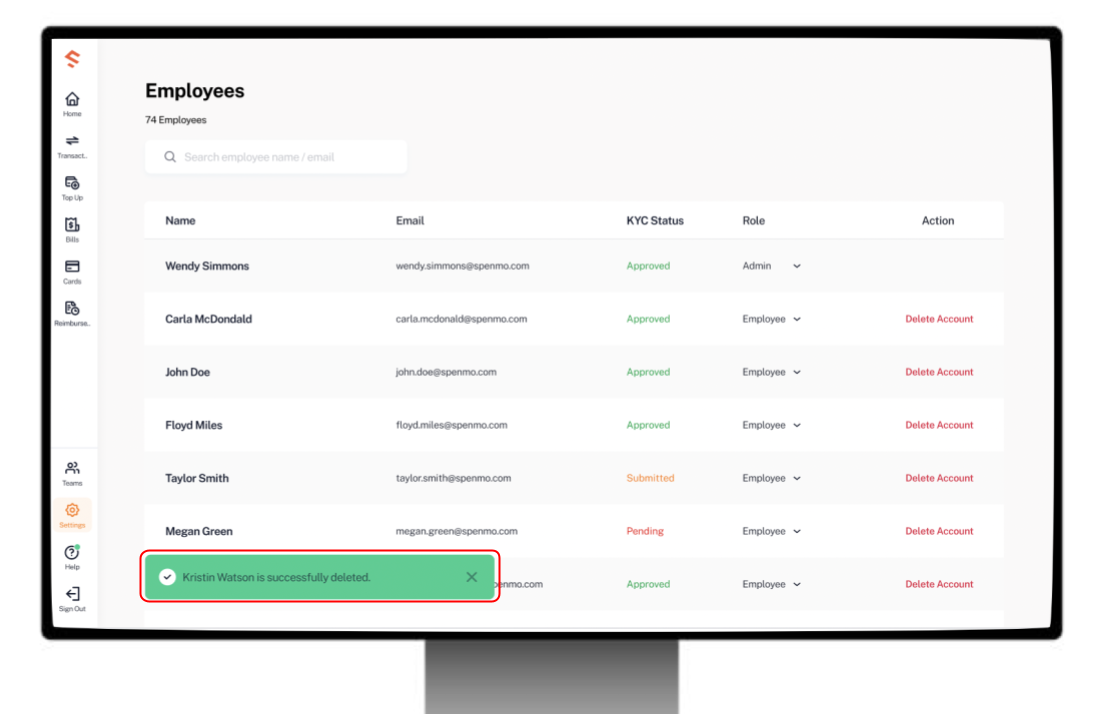 Please fill in this form for any additional assistance required.