Role: ✔ Accountant, ✔ Admin, ✔ Team Manager, ✔ Employee
Spenmo is now providing a tags field for each Card, Bill Payment, and Cash Reimbursement transaction that can be found in the transaction details on the Transactions page in the Spenmo website portal and mobile app.
This field can be used to manage transactions across different projects, departments, or locations.
For Xero users, this tags field has similar functionality as the tracking category on Xero. You can easily integrate your tracking category from Xero and conveniently manage it by using the tags field in Spenmo for easier reconciliation and saving time.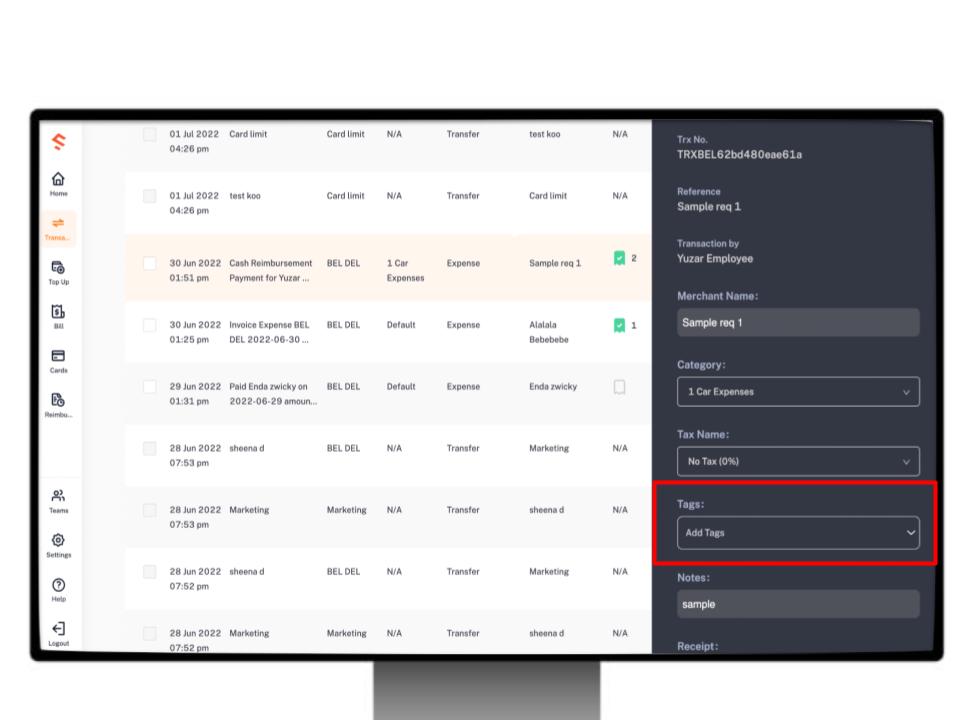 Every role is able to manage tags for each transaction accordingly. These tags information can then be synced directly to Xero or downloaded via CSV for bookkeeping purposes.
Before Using Tags Fields as Xero Tracking Categories
Before using the tags field to sync as tracking categories in Xero, please ensure that your account in Spenmo is already connected to Xero.
Please find a guide on how to integrate your Spenmo account to Xero here.
You can also create tracking categories with the options first from Xero. If you have already connected to Xero and created tracking categories in Xero, the tracking categories with the options from Xero will be immediately available in Spenmo.
You can see tracking categories from Xero as 'Tag Group' in Spenmo. Also, the options from Xero as 'Tag Option' in Spenmo.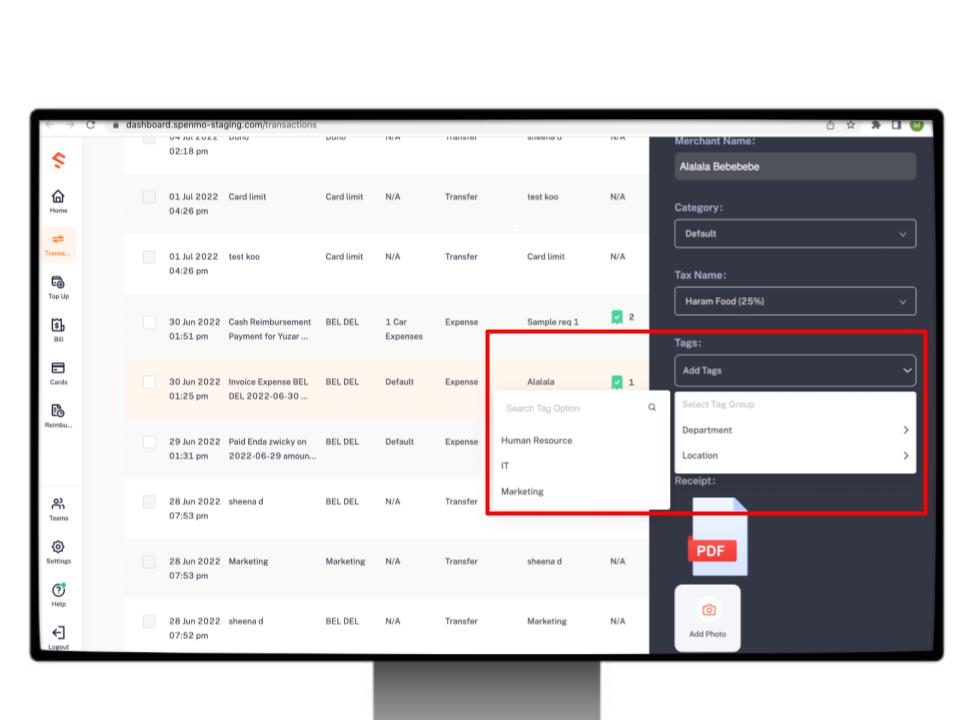 How to Sync Tags to Xero
1. Hover over the ⇄ icon on the upper left of your screen, and click 'Transactions'.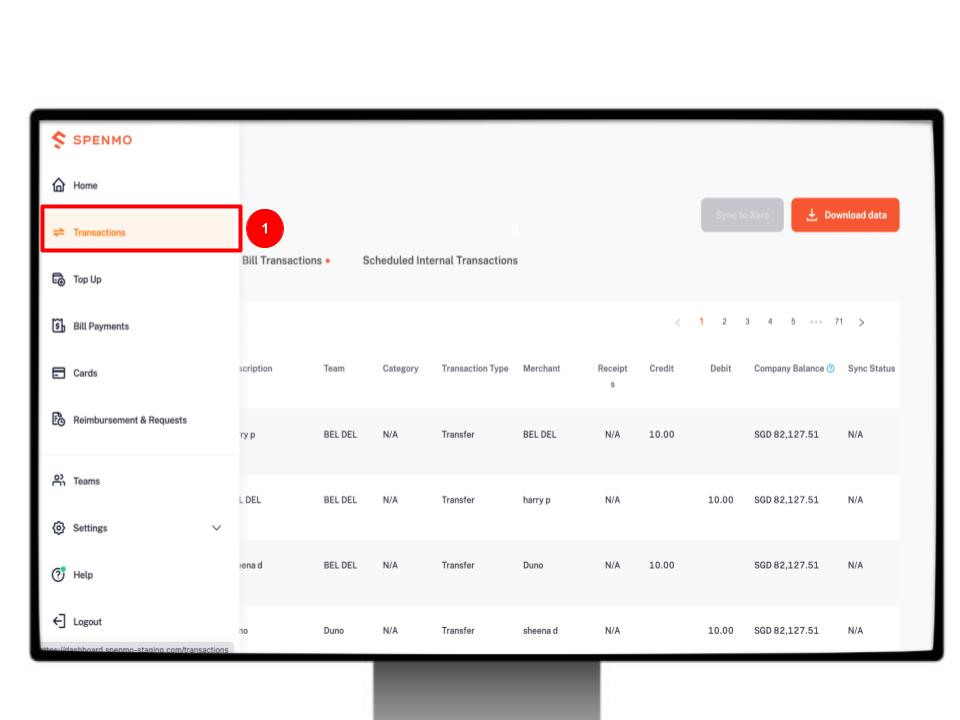 2. Click on the transaction you want to sync.
3. On the transaction details page on the right, click 'Edit details'.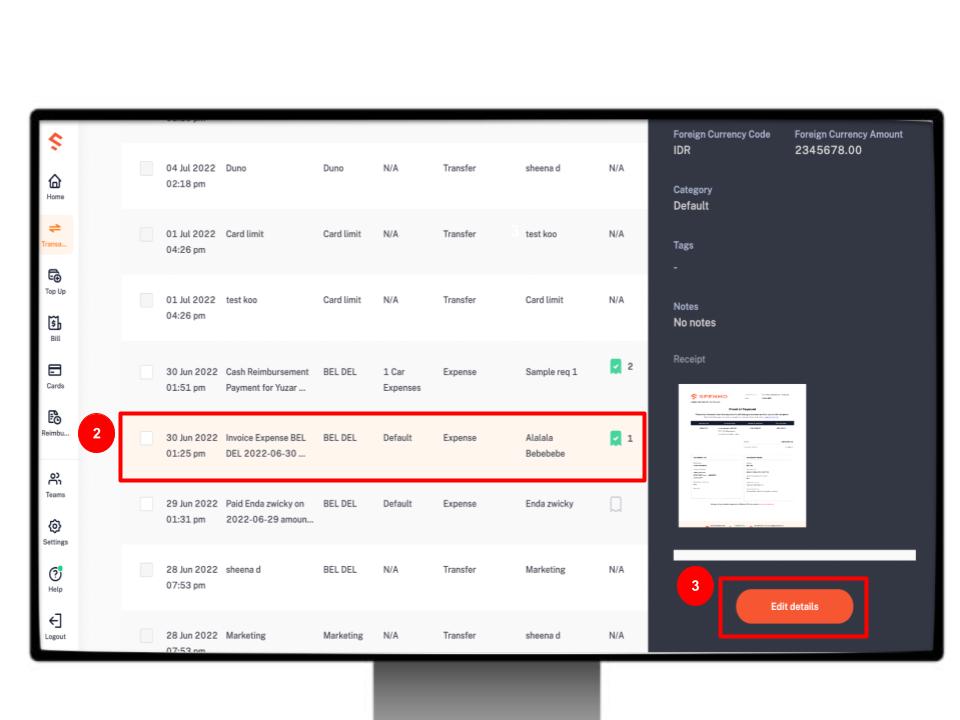 4. If you'd like to sync transactions automatically, please ensure you've also selected the 'Category' before saving. The transaction will automatically get synced to the Chart of Accounts (CoA) mapped to this specific category after saving.
If you'd like to sync transactions manually, you can sync the transaction after saving.
Please find a guide on how to sync transactions automatically and manually here.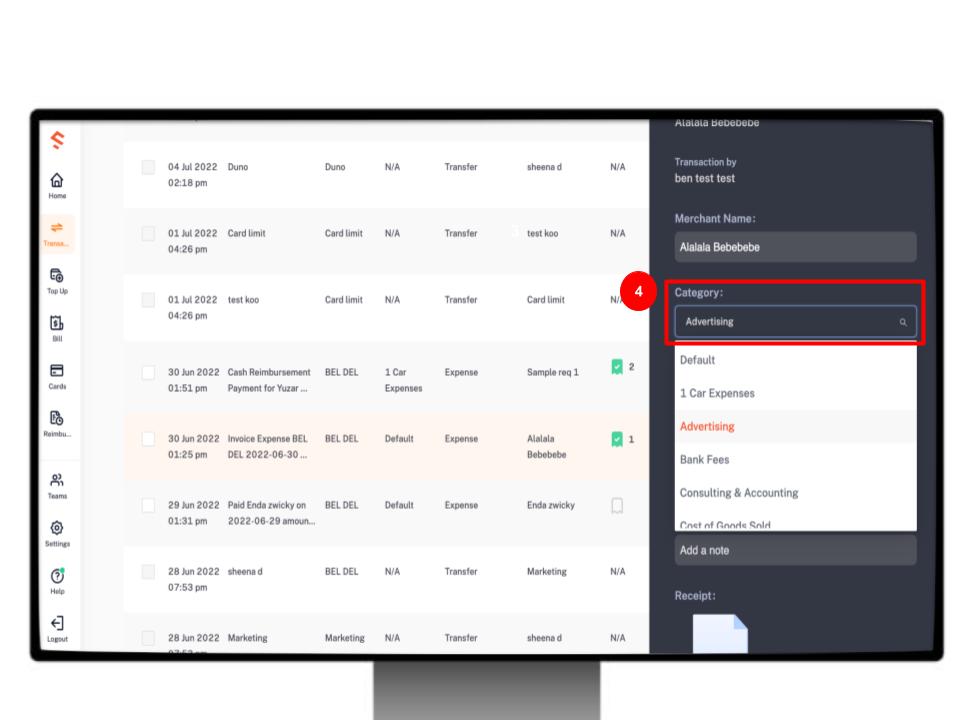 5. Click on the 'Tags' field. Your existing 'Tag Group' and 'Tag Option' will appear for selection. Proceed to select the tags you want to sync the transaction to.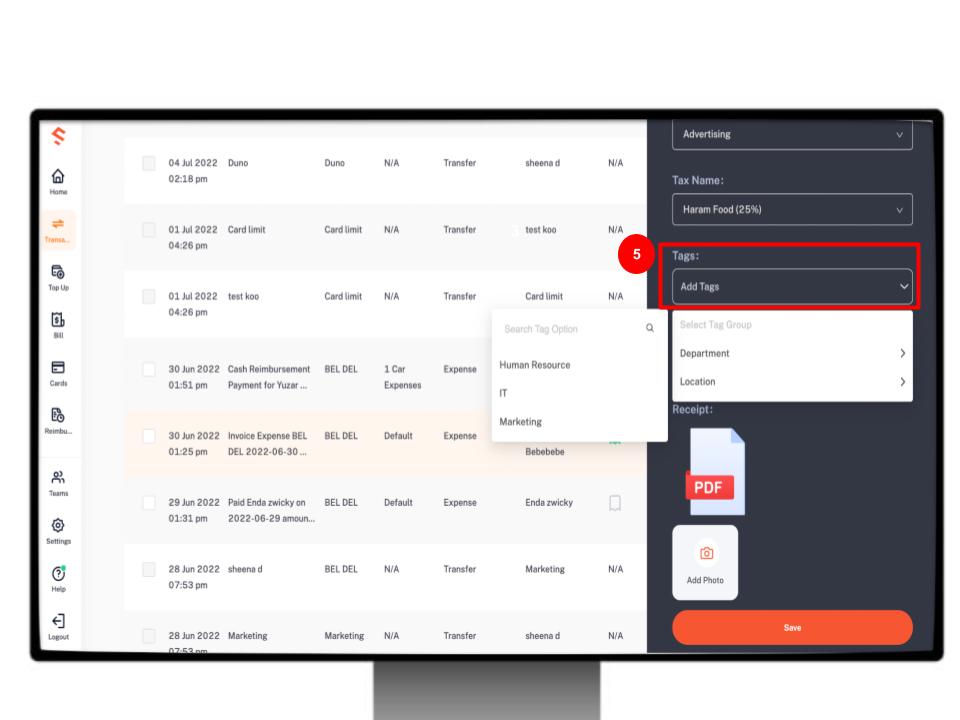 6. Once you're done, click 'Save'.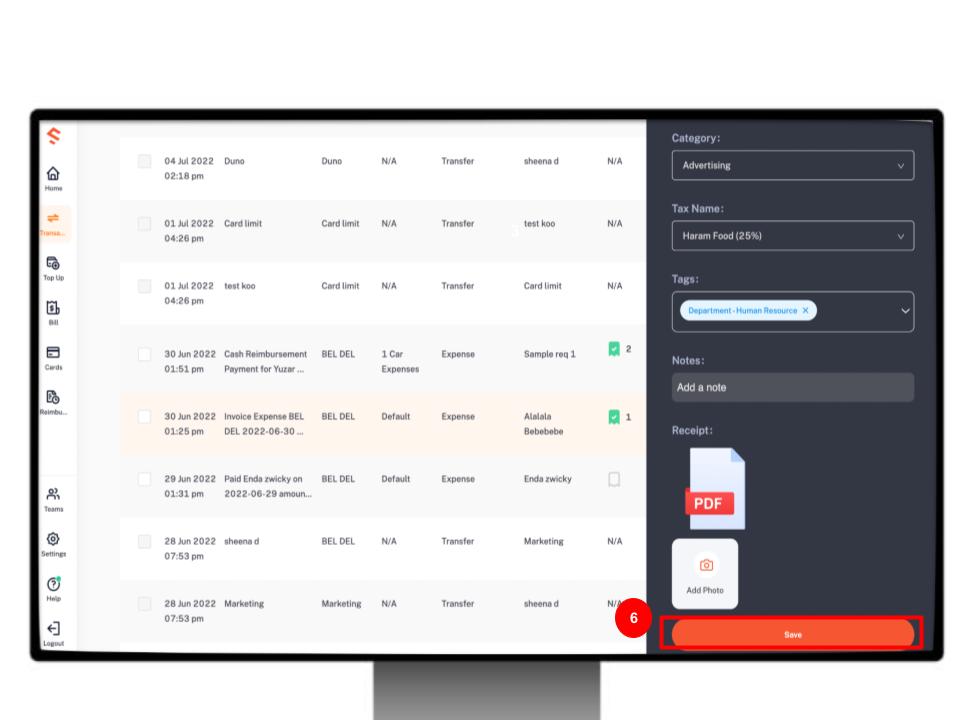 Please fill in this form for any additional assistance required.